BDub will be filming the FPO Chase Card at the 2021 Portland Open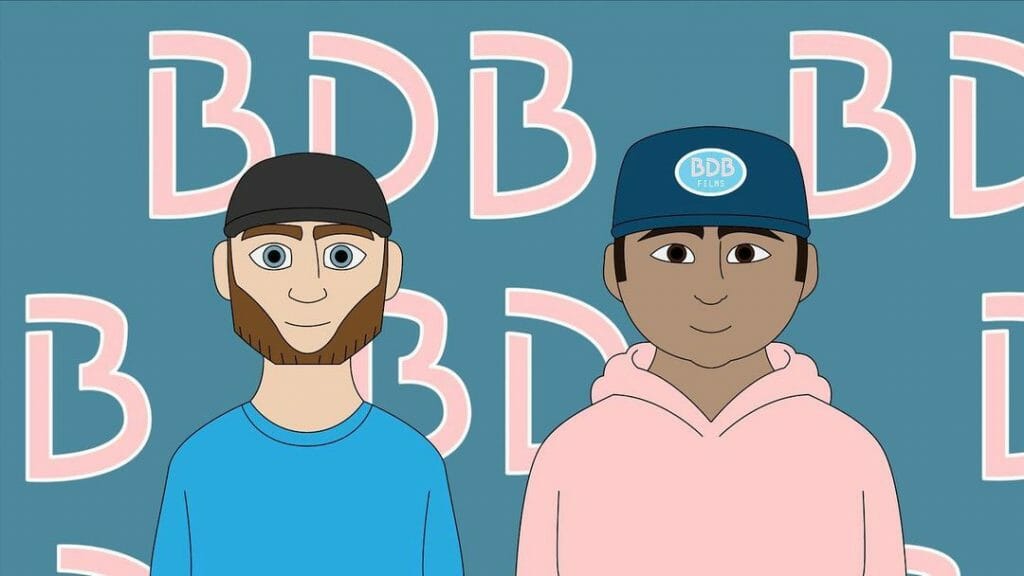 When the coverage plan for this weekend's Portland Open dropped there was aname on the next-day video providers you probably hadn't seen before.
BDub Pro is a newer video team out of Oregon that will be filming the FPO chase card all weekend. It will also be at next weekend's Resistance Open DGPT Silver Series event. We caught up with the team at BDub to learn a bit more about them.
---
Ultiworld Disc Golf: Welcome to the Tour, BDub Pro! Would you introduce the members of your team and their roles? Where are you all from?
BDub Pro: Hello Ultiworld! We are from Ashland, Oregon, on the border of Oregon and California.  Our crew is pretty small, but incredibly tight knit. Despite only filming disc golf together for less than a year, we have all been friends for quite a few years.
I'll start with myself so you all know who is doing the talking. My name is Cameron Makiling, and while I was born in Hawaii, I have pretty much lived in Southern Oregon my whole life. I am the throw cameraman, the lead commentator, the primary editor, and the social media guru here at BDub Pro.
My right hand man is Dylan Ray (colloquially known as D-Ray). Dylan is originally from Napa, California. D-Ray is our catch cameraman, our main driver for road trips, helps with the editing, and most importantly he keeps me grounded when things get hectic!
Jack Martin is our newest camera guy, he is originally from Redwood City, CA. Jack was actually my roommate when I started getting into disc golf. Jack films Reaction Cam.
And last but not least is Jesse Spangler, who unfortunately will not be making the Portland trip with us. Jesse does all of our traditional photography, and is typically my co-commentator.
Great to meet everyone. How long have y'all been filming disc golf and what got you into round coverage?
We started filming disc golf at the end of last summer. If you go all the way back to the beginning of our channel you can see some old coverage we made of some Skins rounds we got our buddies to play for the cameras, which at the time was just our iPhones.
Have you guys seen the movie Robots? Starring Ewan McGregor? Well in that movie Mr. BigWeld said something that really sums up how we got our start. He said, "See a Need, Fill a Need," and that's exactly what we did! We saw that the Pacific Northwest NEEDED some more top level disc golf coverage, so we decided we would be the people to provide it.
How about your name, BDub, where does that come from?
"BDub" is actually short for "Bird-Watch" (the Dub represents the "W"). Ultimately that's what we are doing every time we are out at the course: bird watching! We are there to see birdies, and we aren't going home until we do. But we also wanted to have a short and easily recognizable name that also gelled well with the big dogs already filming, so "Bird-Watch Productions" became "BDub Pro" — bonus points if you can tell us what species of bird that is in our logo!
What should people expect from BDub coverage? Do you think there is something unique that separates you from other teams?
I think the number one thing you can expect from our coverage is FUN! We have an absolute blast out there filming, and editing, and commentating, and we feel like that really shines through when you watch our coverage. Everything we do is all about how much fun we can have doing it! Aside from that I think the next best thing we bring to the table is a really unique and clean aesthetic, from motion graphics, right down to what we wear while we are filming (get used to seeing cameramen in pink).
I love the theme music you chose. Where did that come from?
When I started assembling my crew last summer, I knew right away that I wanted to be able to do everything in-house. I didn't want to have to use royalty free music, and I was also having a hard time finding the PERFECT sound while searching the endless abyss of soundcloud producers. As a place holder in our earliest videos we had used a beat my buddy Alec Ponce had made for our college boyband back in 2018, but it just wasn't the right fit for us, and we knew it.
This is where Bram Gibson comes in. I was friends with Bram's older brother in high school, and in years past had talked to him about collaborating on some music. After not having talked to him for a number of years, I noticed one day on Instagram that he was a fellow disc golfer! Jimmy Neutron Brain Blast! I DM'ed him immediately and asked if he would want to make a song for the channel. He proceeded to send me at least 20 different ideas he had for a theme song for BDub. We knew within the first 10 seconds of hearing it, exactly which song was gonna be our "Big Disc Energy," and that's the song you hear on our coverage now.
Bram is a producer and you can find more of his stuff over on his website: prodbram.com We absolutely love his stuff and will be cooking up some more heat with him in the near future.
Who usually commentates rounds? Are you going to stick with that team for the Portland Open?
Like I mentioned before, our commentary team is usually myself and Jesse Spangler, or as we like to call ourselves "Yung Spang Commentary," but with Jesse unable to make the trip we will be mixing things up this time.
Don't want to give away all our surprises, but this is FPO coverage we're talking about, so you can expect a strong female presence taking Jesse's role over for him for the next couple weekends.
Speaking of the Portland Open, how did the opportunity to film come about?
Literally the first thing I said to everyone when we made our very first fake skins match coverage was, "We aren't stopping until we make the Pro Tour." So for us it was a matter of fate, for lack of a not cheesy way to put it. We knew what we wanted from the first time we pretended to be Jon Gomez and company at our local course. I reached out to the Pro Tour, well after the media request deadline, and we kinda got lucky from there I suppose.
Have you ever done next-day turnaround before? If not, are you concerned with the workload at all?
This is our first venture into next-day coverage, and while it is very intimidating, we are confident in our ability to follow through. While I usually do all of the editing by myself, it is gonna be all hands on deck in Portland. We will have three computers working simultaneously, and are relocating our entire workspace for the next two weeks to the home of a very generous friend who lives up there.
Can you tell us much about the Glendoveer course, or will it also be the first time out there?
We have yet to see the Glendoveer course, but we have worked with Dustin Keegan recently and he is such a talented course designer! I cant wait to see what he cooked up for the Pro Tour!
What other events do you have on your 2021 docket, and do you plan to expand outside of the PNW in the future?
So first up after the Portland Open for us is the Resistance Discs Open. We will actually be providing FPO Lead card coverage for that Silver Series event so look forward to that!
After that we will be taking a few weeks off of filming so that Jack and I can relive our college days and go play some men's lacrosse for our Summer Ball Team, but after that we will be providing MPO Lead Card coverage for the Calapooia Classic here in Oregon, which was actually the first tournament I ever played in.
For this year we are staying in the PNW, but now that we have our foot in the door, the possibilities are endless. We have some big ambitions for the 2022 season, our potential is limitless.
Anything else y'all want to add? 
The only thing I want to add is a big thank you to my mom, Deb, she has been my biggest supporter and fan my whole life, and I just want to say, "Mom if you're reading this, I made it."