Round 1 Recap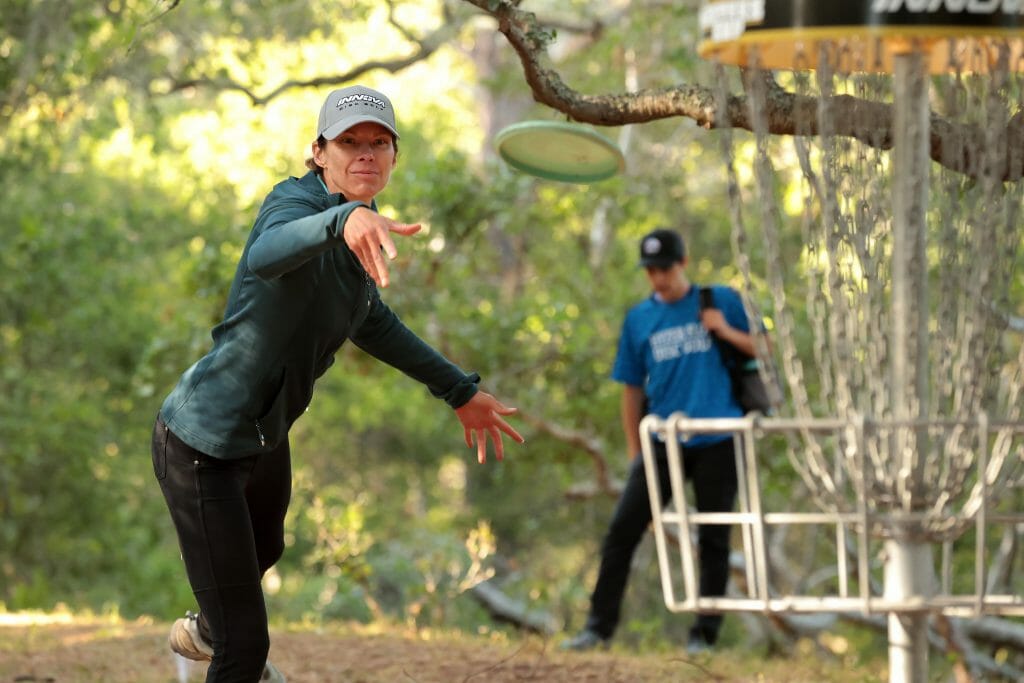 The Santa Cruz Masters Cup has that special bit of disc golf magic, and it was on full display for opening day at the PDGA National Tour event.
The current top three looks about how you would draw it up in 2021 — Paige Pierce in first at 3-under par, Catrina Allen in second at 2-under, and Hailey King at 1-under in third. Pierce was the only one to crack a 1000-rating but all three were 987-rated or better.
Pierce was in the hole early, sitting at 2-over par a third of the way through the 24-hole layout, but was bogey-free the rest of the day and didn't miss a putt from 10 meters and in after hole 10. She did take advantage of two of the three par 4s on the course with birdies, yet needed a 60-footer on hole 17 to convert it.
The other player you think could for sure also take advantage of the par 4s would be Allen, except she offset a birdie on hole 17 with a bogey on hole 14 and double-bogey on hole 16. Allen does seem to still be feeling good with her putting stroke, canning two back-to-back Circle 2 putts for birdies on holes 12 and 13.
King was about as steady as can be, limiting any mistakes that came about. She was 100% from C1X, just not many of those putts were for birdie. King was often pitching up from the fairway to save par, and only recorded pars over the final 10 holes.
Joining the aforementioned trio on the round 2 lead card will be Juliana Korver. The veteran picked her spots to attack, getting a couple birdies on sub-300 foot holes and one of the par 4s, and her putting is still her bugaboo. Three of Korver's four bogeys came via two-putts inside the circle. She is tied with Kona Panis in fourth at even par.
Statline
We said Korver picked her times to attack DeLa, but the birdie she got on hole 9 was not one of the instances we were referring to. Only two players, Korver and King, birdied the down sloping, near 400-foot hole, and both did it by parking the pin. No other player found Circle 1 in regulation.