Our Santa Cruz Bureau Chief, Jack Trageser, turns his eye on DeLa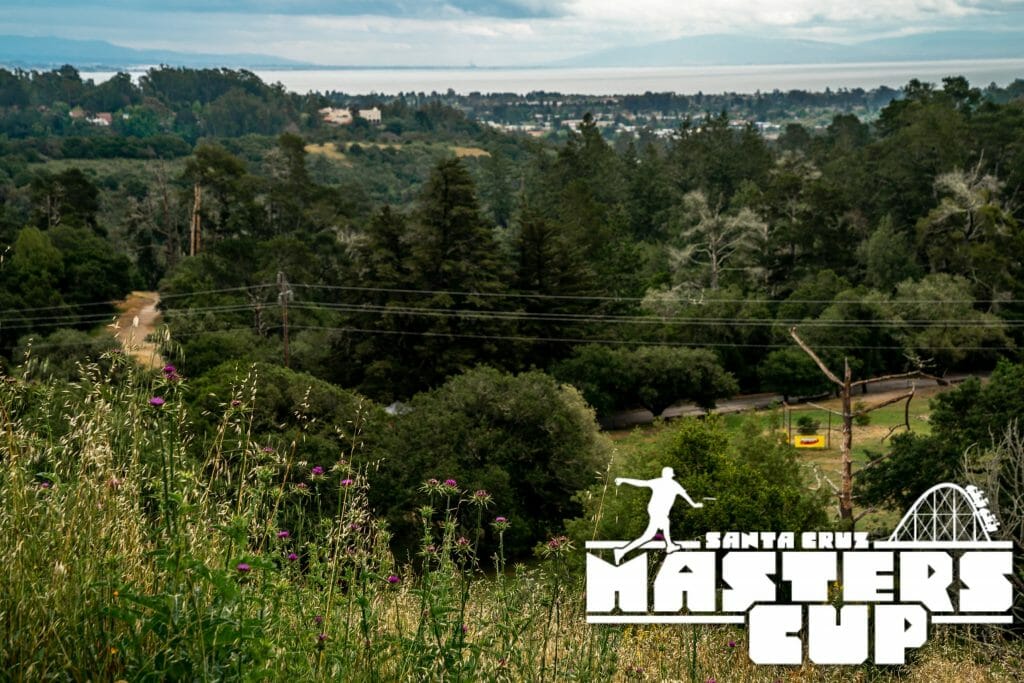 It's Masters Cup weekend and I plan to be out on the course, giving you a different perspective than your standard "who's winning" sports coverage. It'll be the perspective of a local who has played DeLa since the 1980s and participated in past Masters Cups as a player, volunteer, and spectator.
It will also be the perspective of a disc golf coach who enjoys watching how various players handle the mental side of the game, particularly at courses like DeLaveaga where adversity is guaranteed and exacting execution is required on nearly every hole.
Since the tournament is yet to commence, some sort of preview piece is in order. And since I already promised "different," let's see how many times I can use that word describing the course and the tournament.
The Course
Why is DeLaveaga still one of the toughest scoring courses on the pro tour, despite being 40 years old? 
Disc technology has made most courses anywhere near that old obsolete for top competitors. The answer is that DeLa presents a different type of challenge than most courses. The combination of tight lines, elevation changes, hard pan greens, and rough that drops off on one to three sides on most holes forces players to — gasp! — play golf.
Much is made of the famous phrase "I was DeLa'd!" To most it means helplessly watching as an otherwise good throw or putt catches a rock or root and rolls down… down…down into a ravine. To me it means something different. Sure, bad break roll-aways happen. The hard, rocky surfaces and ever present slopes at DeLa ensure that they happen here more, and more severely, than elsewhere. But if you don't take that possibility into account when you decide to go for that 40-footer, were you DeLa'd or simply lacking wisdom? If you're throwing the same approaches you would throw at a flat course with thick turf everywhere, were you DeLa'd, or did you just fail to make the necessary adjustments to tackle a very different course?
Bottom line: Soul-crushing bad breaks will happen, but you can minimize them by playing smart. You don't have to take my word for it. Ricky Wysocki made the same point during his Thursday press conference.
Ricky Wysocki DeLa Masters Cup
The nature of DeLa's unique test is the same as ever, but the course itself is actually very different than it was 20, 30 years ago. Many trees have succumbed to storms and disease, and the millions of rounds played have further thinned out fairways and fringes. So not only are the discs faster, the course is less wooded than it used to be. Yet the challenge remains!
The number of holes has changed, too, from 18 in the early days, to 27, and now 29. And since I brought that up, let's touch on the Masters Cup layout, which is — you guessed it — quite different in the past and consists of 24 holes.
The first tee is at the course's standard hole 25 (which actually was hole 1 when the course was first installed). The basket for this hole will be located in its traditional long position rather than the extra long location installed specifically for the Masters Cup a decade or so ago. Shortening holes on a 40-year old course? That's different!
After the eighth Masters Cup hole (AKA hole 4), players skip two holes of the normal layout. They then come back and play those two skipped holes as the final two of the round. That's not just different, but unique.
Another change is the addition of three par 4s on MC holes 14, 16, and 17 (AKA 11, 13, and 14). These are all new basket locations added to existing holes, and for Masters Cup play I'm not a fan of any of them. They are fun to play, but in each case an imposing par 3 has been changed to a very birdie-able par 4. Why? Even if I weren't a local, I would still appreciate having this one stop on the tour that retains the former disc golf norm of all holes being par 3, an old course that still manages to command the respect of the world's best players.
These new par 4s have pulled a few teeth from DeLa's imposing maw, and I expect the reliable DeLaveaga standard of a par round being 1000-rated in Masters Cup rounds will be the first victim. Not that it matters for the Masters Cup, but I also find myself not liking holes where it is listed as a par 3 for some pin locations and par 4 for others.
We had quite a weather year in 2020, with big storms and nearby wildfires wreaking havoc. MC holes 19 and 22 (AKA 16 and 19) both have large downed tree obstacles that were not there during the 2019 Masters Cup. The fact that these are the only remaining evidence from DeLa's storm damage is a testament to an incredible volunteer effort from the DeLaveaga Disc Golf Club. Also new are countless benches and tee pads on holes 6, 14, and 22 (2, 11, and 19).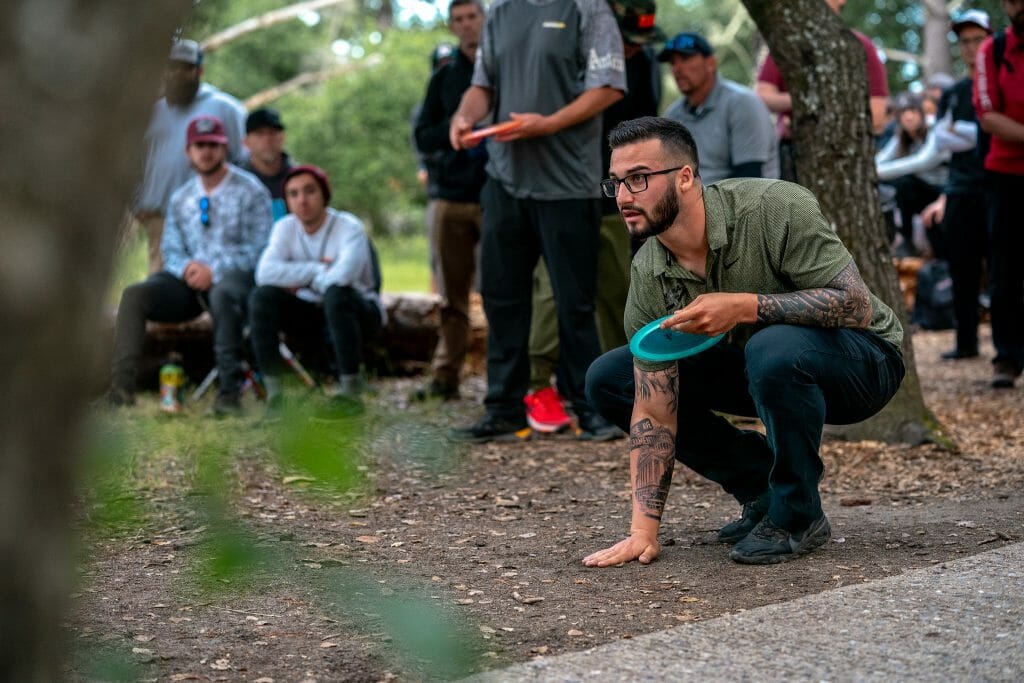 One last difference that is worth mentioning is the spectator policy. California is still being fairly restrictive of public gatherings, so spectators will be limited, charged at least $25 per day, and only allowed in specified 'pods.' I'll be sure to check in with some pod-dwellers and see how they're doing this weekend. I know parts of this structure have been present at other venues this year, and I wonder — will this be the new norm? Will disc golf's desire for large galleries on video be overcome by its desire for larger purses? And will fans pay?
The Event
The Masters Cup has always been different. In addition to the way it presents players with a test of skills unlike other tour stops, the event has broken new ground in a number of ways. The Masters Cup was the first three day tournament aside from the World Championships. It was also the first to feature 27 holes. I'm not positive, but with Marty Hapner, then later Steve Ganz, involved, it likely also set precedents in its use of technology.
Something that is different this year is the fact that once again all three rounds will be played on the disc golf course rather than the final round being played on the adjacent course on DeLaveaga Municipal Golf Course.
That's all for now. I look forward to all the action and reaction, and will do my best to bring you some fresh angles.