Why do we continue to have to address how female players are treated on the internet?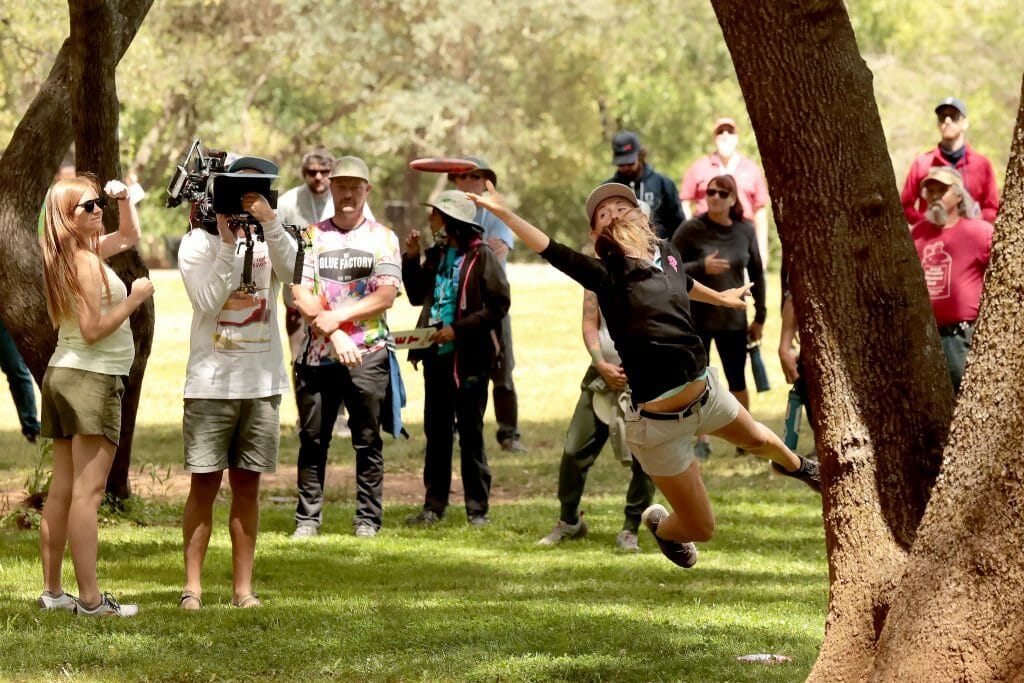 How is it that after a weekend in which Paige Pierce won her record fourth U.S. title while never missing a putt from inside the circle that we're left having to discuss the way she's being treated on the Internet?
When Paige Pierce voiced her very real concerns about how the format of the United States Women's Disc Golf Championship — a PDGA Major — negatively reflected upon the organization's treatment of the professional women's scene, the majority of comments online seemed to be aimed critically back at Pierce rather than addressing the critique she was making.
Other professional players, both female and male, were quick to back Pierce up, but that didn't mean much to those complaining online. Trolls are nothing new in disc golf's online comment boards, yet it felt uncommonly vicious this time. Prior to the tournament, "fans" decided it was Pierce's fault for not having enough time to practice three separate courses because she took a tour break in Hawaii prior to the OTB Open. No matter that other players voiced the exact same concerns — or that the USDGC, the men's US championship, is at the same single course every year. No, the commenters decided that she was making excuses.
When Pierce dominated the USWDGC to take home her record fourth U.S. title, people then thought it was necessary to discount Pierce's criticism as she went on to win the event anyway.
Some of those dissing Pierce included those who accused her of "throwing on" a group playing in a weekly league the days before competition started Friday. The league did not cancel its weekly which was being played in the lead-up to a women's-only PDGA Major was scheduled to start.
If there was a weekly on the Winthrop University course at USDGC, even if the course wasn't technically closed to the public, the league would sit that week out due to the circumstances. But apparently in this situation, 260+ women from around the country trying to get in practice didn't qualify for this treatment.
We continue to see these actions over and over, which is why the backlash to Pierce is not reflective of an amateur vs. pro divide — which I do think exists and should be examined — but is specifically gender-fueled. Catrina Allen is another female player who has spoken out against the negativity directed toward her as a female player. There's a reason a group of women started the #respecthergame campaign. As someone who helps monitor the Ultiworld Disc Golf social media accounts, I can say that we do not have to moderate the comment section when male players make statements the same way we do when women do.
It's easy to point out the wins we are still seeing in the sport, with record-breaking numbers in competitor fields at the Women's Global Event and USWDGC across all divisions. That's undoubtedly exciting. However, the percentage of active PDGA members that are female has also remained consistently at 7% female to 93% male for the past five years, according to the PDGA's annual demographic report.
For a community that has for ages self-anointed itself as inclusive, the cracks continue to show. It's all of our jobs to push for a more equitable playing field for all competitors, regardless of gender, and call out the bad faith arguments when they occur.