The courses will look different than they have in recent weeks, but a big prize is waiting to be claimed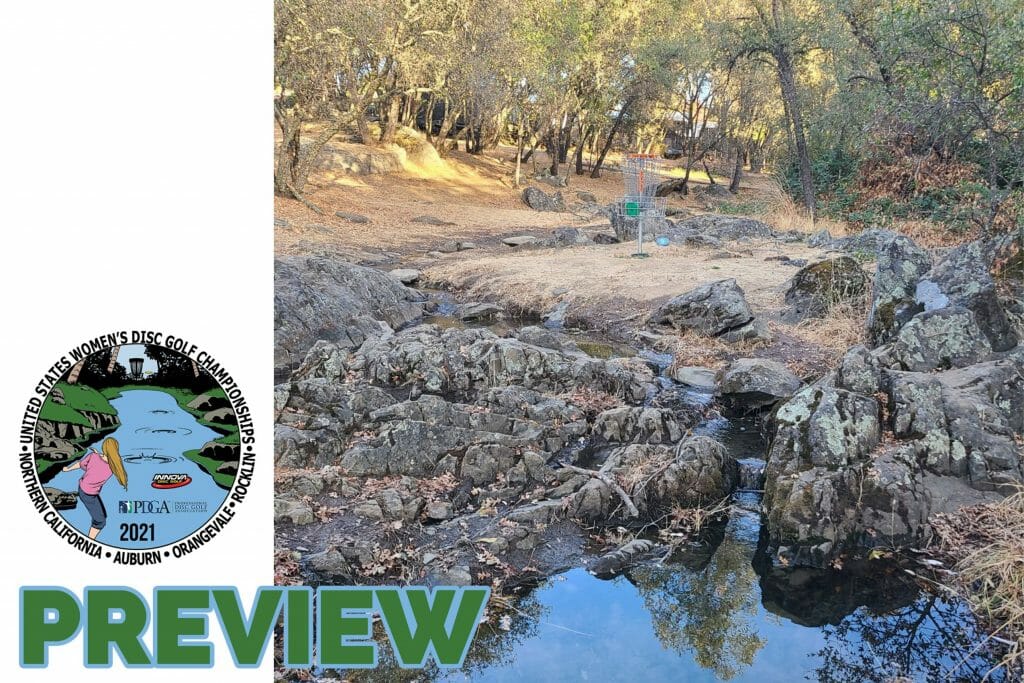 Just weeks removed from a record-setting Women's Global Event, the Open Women's division will kickstart the 2021 PDGA Major season by deciding the United States Women's Disc Golf Championship in Northern California.
Over the last month, a number of top players have taken time off from competing for a variety of reasons. Paige Pierce took some preplanned vacation and skipped the Dynamic Discs Open National Tour Event. In her return at the OTB Open she got her first victory since Las Vegas. Catrina Allen spent some time in Mexico and has been on a heater since. Now, Hailey King joins back with the circuit after missing OTB.
With the USWDGC a traveling event, sometimes the prestige feels like it gets left off the women's event in comparison to USDGC at Winthrop. But for the FPO field it's absolutely a career-definer. It's why those women took their breaks and resets in time to come back for this event. There's a lot on the line.
Pierce is currently tied with Des Reading with the most US Women's titles at three, and won the replacement major for the postponed 2020 USWDGC, the 2020 Women's National Championship. Hailey King had her coming-out tourney at the 2018 USWDGC and is now a two-time winner on the National Tour this season and capable of winning her first Major. All this, and the reigning US champ, Kristin Tattar, is unable to travel to the states from her native Estonia to defend her crown.
This year's USWDGC will have more than 260 players across 16 divisions in a record-setting turnout, so while we focus on the pro ranks there is plenty more going on. Our eyes will be squarely on who is positioning themselves for a run at Worlds with a US belt already in hand.
Past Winners
| Year | FPO Champion |
| --- | --- |
| 2022 | Hailey King |
| 2021 | Paige Pierce |
| 2020 | Paige Pierce |
| 2019 | Kristin Tattar |
| 2018 | Paige Pierce |
| 2017 | Paige Pierce |
| 2016 | Sarah Hokom |
| 2015 | Hannah Leatherman |
| 2014 | Paige Pierce |
| 2013 | Sarah Hokom |
| 2012 | Catrina Allen |
| 2011 | Valarie Jenkins |
| 2010 | Valarie Jenkins |
| 2009 | Sarah Cunningham |
| 2008 | Angela Tschiggfrie |
| 2007 | Elaine King |
| 2006 | Angela Tschiggfrie |
| 2005 | Elaine King |
| 2004 | Des Reading |
| 2003 | Des Reading |
| 2002 | Des Reading |
| 2001 | Lesli Todd |
| 2000 | Lesli Todd |
| 1999 | Juliana Korver |
What We're Watching
Jessica Weese knows this part of the country well. She's from just down the road in Grass Valley, California, and one of her first-ever tournaments back in 2011 was TD'ed by Jenny Knisley, who is TD'ing the 2021 USWDGC. Weese has won events on all three of the courses being used, including another event hosted by Knisley in 2012 using all three, much like USWDGC this year. Will Weese be on cruise control on home turf, or will expectations overwhelm?
We've really been waiting for a couple of the younger touring players to start to make more of a bump. King has solidified herself among the best, but there's room in the second tier for some fresh blood. Heather Young and Macie Walker have filled that space when they've played, as has Holyn Handley to a degree. Maybe Ella Hansen can continue to show what she's capable of, and these courses may be a real test if she can't only rely on power.
Catrina Allen hasn't won a US title since a playoff win in 2012 over Pierce. For someone who has been one of the four best players in the division over the past decade you'd think she'd have had another fall her way. This is probably the year.
GRIP6 Pick6 Lock Of The Week
Speaking of players who took a break from tour, Holly Finley returns to the course after a month and a half break. If you can remember back, Finley was impressive in Texas, earning a second place finish at Texas States and a fifth place at the Lone Star Classic. She'll enjoy throwing through the mature oaks and should find herself close to the top.
With no Sarah Hokom in the field, Ohn Scoggins maybe has the best chance to break into the podium over Pierce, Allen, and King. Her long-range putting should be a weapon on all these 350-foot par 3s.
The Courses
The trio of courses being used at the 2021 USWDGC are much shorter than the tour has seen in recent weeks. The mature oaks across the fairways will prove to be plenty challenging. See our larger course preview for more information on Auburn, Shady Oaks, and Rocklin.
How To Watch
Follow livescoring on UDisc Live. For video round coverage, see our previous post: