Both players showcase closing abilities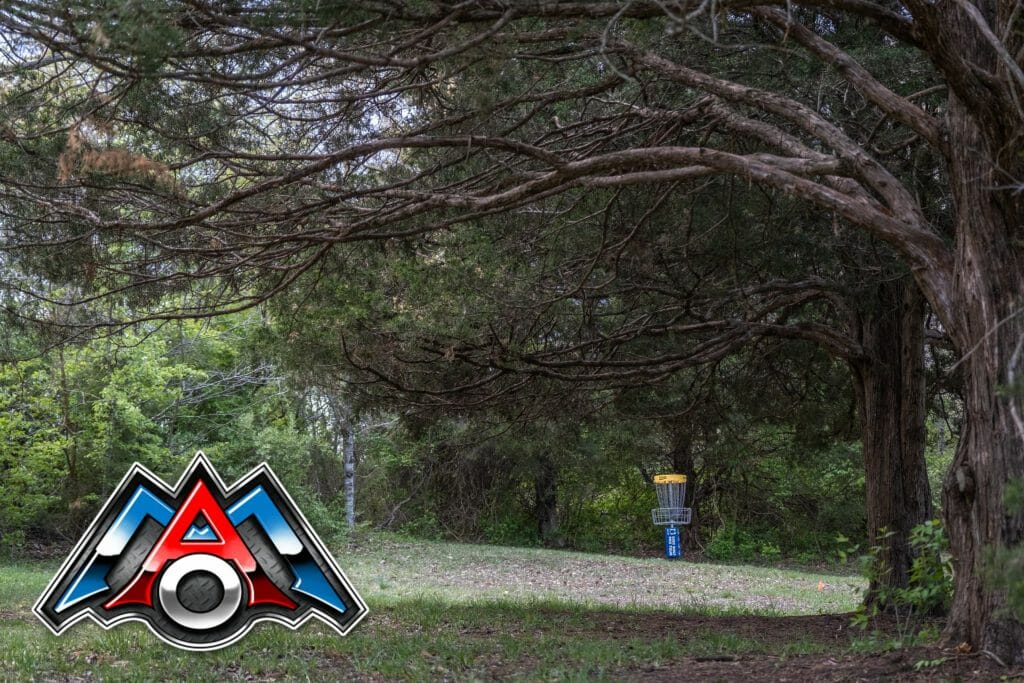 A week-of course change at the 2021 Mid-America Open moved the DGPT Silver Series event away from Harmony Bends, but a big pay day and DGPT Tour points were still on the line in Columbia, Missouri. Both pro fields were deep — more than 40 players in Open came into the weekend rated 1000 or higher and close to half of Open Women was rated over 930 — and the podiums felt more up for grabs than normal as the S-tier of talent in each division was not playing the event. On Sunday, two youthful players walked away with signature victories.
Albert Oakland Park does not allow for many scoring opportunities on the FPO side of competition, so par was the goal for much of the course. Only one player, Missy Gannon, carded more than three birdies in a round for the tournament. Ellen Widboom carried a slim one stroke lead heading into the final day, and the margin of error was thin as the lead card was a tight affair.
An early bogey from Widboom on hole 4 created a logjam with Heather Young, Vanessa Van Dyken, and Missy Gannon all fighting for position. Gannon and Van Dyken both had birdies on the front 9 but offset them with bogeys. Young closed out the front half with a birdie and used her lefty advantage to get another on hole 10. She'd give those strokes back by the time she stepped up to the tee on hole 14.
Young was the only player in the division to birdie any hole after hole 13 over three rounds, and it took her a 60-footer to do it in round 2. During the final round, Widboom and Young were tied with five holes to go, and Van Dyken and Gannon were within a stroke.
An unfortunate tree kick on hole 15 gave Widboom an attempt to save par from a lie about six feet below basket level and 30 feet out. She appeared to have a good line but hit a tree near the pin and dropped into second with a bogey leaving Young alone in first. Young only needed to find pars for the final three holes to take home the biggest W of her career.
The nerves may have caught up to Young as a short-armed approach on hole 17 left a Circle 2 putt for par. A playoff seemed imminent. The teenager stepped up, tested the wind, and drilled the putt and maintain her lead.
heather young hole 17 putt rnd 3 mid america
A final par on hole 18 would wrap up an even par final round and a DGPT Silver Series victory for Young at 2-over par total. It's the second A-tier win of her career, first outside of Tennessee, and most talented field Young has taken down. After coming up short earlier this season at the Open at Belton, Young was feeling good.
"It's really stressful when it's that close going back and forth but I think it makes winning more exciting," said Young. "To be one of the youngest players on tour it proves I'm here and can actually win… I've won on a bigger stage and it certainly gives me confidence."
Young finished the event first in Circle 1X putting at 88 %. Van Dyken and Widboom tied in second place at 3-over par.
---
Things were equally tight in the Open division. Kyle Klein had made a big jump on moving day, leaping 13 positions into a tie for first place with Chris Dickerson at 18-under par. Dickerson was the highest-rated player at the event, and Klein, while present on a number of lead cards in his short pro career, had never been able to close the deal.
Jeremy Koling and Andrew Marwede were not able to keep pace and hang with their lead card mates, and as Klein went 9-down through the first 10 holes it looked like it would finally be Klein's day. With a two-stroke advantage over Dickerson making the turn, Klein would need to use the same closing abilities he's shown as an U.S. Amateur and Next Generation Tour National champion.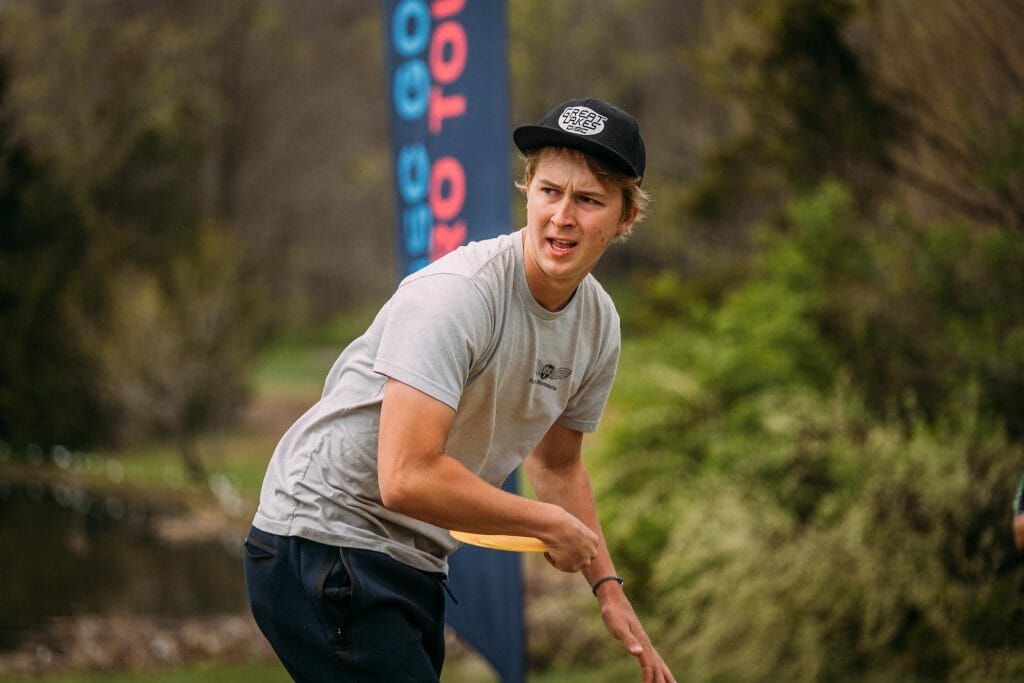 Klein had spent the previous night attending hometown (and now touring) pro Cynthia Ricciotti's prom, and the lost recovery time may have started to catch up with him, however. Starting with a two-putt on hole 11, Klein would par six consecutive holes after giving himself a small cushion. Lucky for him, Dickerson hit an ill-timed par streak at the exact same period and did not make up any ground.
Playing on the chase card and one hole ahead of the leaders, Emerson Keith was keeping Klein honest. Having picked up a birdie on hole 17, Keith was just one stroke off the lead as Klein stepped up to a similar length putt on hole 17 that Heather Young would face later in the day. Klein would calmly connect on the C2 birdie and push his lead back to two. He'd take a tap-in par on hole 18 for the win.
"It feels great," said Klein of the win. "Still hasn't hit me yet. I've been close a couple times — top 10s, top fives — and it feels really good to lock it down. Earlier this year I was one back of the lead [at the Memorial] and couldn't get it together. It feels good to be in the same position and be able to bring it home."
Klein finished first at 27-under par total, and Keith and Dickerson tied for second at 25-under par total.