Sometimes, you need a very specific shot. It can be helpful to have a very specific disc.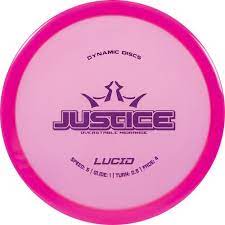 This is the fourth part in our Building a Bag series. Part 1 is about the fundamentals; Part 2 is on learning to score. Part 3 is on adding drivers to the bag.
Some of the most common compliments that reviewers give discs are "it holds any angle" or "it can hit any line." Generally, these are the kinds of workhorse discs we have been recommending in this series – relatively straight fliers that are useful in lots of situations. Sometimes, though, you want a disc with a mind of its own – a stubborn, bull-headed disc that knows exactly what it wants to do. In bad conditions, or when your swing is off, or when you are facing certain disaster on one side of the fairway, you want a disc that leans over, takes the keys, and says, "Don't worry, I got this." These are your utility discs.
These are discs with extreme flight characteristics – typically very overstable or very understable. They are useful because they can produce unusual flights that would be hard to execute with a "normal" disc. Yes, you might be able to get the flight of a Dynamic Discs Justice with an extreme hyzer on your regular overstable midrange, but it would require hitting a precise angle and just the right power. It's often easier to just let the disc do the work.
There is no real definition of what "counts" as a utility disc, and some discs might be utility discs for you that are workhorse discs for people with a different arm speed or throwing style. Some people use Firebirds for every forehand shot while they may be almost unthrowable for a new player. That's totally okay. We are looking for utility discs for your swing. I want to suggest three main kinds of utility discs that might help you score no matter your arm speed.
Very Overstable Midrange
Perhaps the most common type of utility disc is the massively overstable midrange. If you added a Harp, an Entropy, or a Zone for upshots, this is a further level of speed and stability. These are discs with both a Speed and Fade around 4-5, like the Dynamic Discs Justice, the Innova Croc, the Westside Anvil, or the Discmania MD5. They are usually flat-topped discs that, thrown Right Hand Back Hand (RHBH), just want to move left. They don't fly very far, but they are incredibly useful in your bag. This disc can be used for approaches in high winds, no doubter forehand shots even with questionable form, and spike hyzers. Thrown low, even without a lot of power, they can get huge skips under trees or around corners. The relatively high profile and overstability also make these effective forehand roller discs. You can do things with these kinds of discs that are nearly impossible with the other discs in your bag.
Very Overstable Fairway Driver
The second most common is the very overstable fairway driver. This serves much of the same role as the midrange version, but with extra distance and skip. You can throw all of the same shots as you can with the midranges, but the wider rims also make these good discs to throw overhand shots like thumbers and grenades. These are discs like the Latitude 64 XXX, Prodigy H1, or Discraft Predator. There is also the Discmania Tilt, though I can't quite shake the feeling that the Tilt is less a disc golf disc and more like one of those objects Greek gods leave for mortals to find to teach them lessons about humility. If you are a newer player or one with lower arm speed, there might be no need to carry one of these faster discs. They might not offer you a lot of performance beyond what you can get from a very overstable midrange. It is worth experimenting with a Firebird, but you should be open to finding out that it doesn't yet add much to your game.
Something Very Understable
There are also utility discs at the other end of the stability spectrum. I want to differentiate these discs from an understable midrange that might already be in your bag. Usually, the disc in your main understable midrange slot will, thrown flat RHBH and with decent power, turn to the right but not flip and roll. Thrown anhyzer on a turnover line, an understable mid will hold to the right for nearly all of the flight (though it might check up or move slightly left as it loses speed.) Thrown softer, it will probably still fade a bit at the end. Understable midranges are really useful discs that can be used to hit a lot of lines.
But I am suggesting a utility midrange or putter that is even more understable than that – thrown RHBH and firm, it will move a lot to the right. Maybe even roll. Because of this, it is a kind of disc that may be of limited use in the open. But in woods, for example, you need a disc that can be thrown soft and still stay straight or even move slightly right. You need a disc that you can throw RHBH anhyzer, from a knee, back to the basket, OB on your left, and know that, even though you can't get anything on it, it will still ride right and stay right. Remember, what was true of drivers is true of every disc in the bag – the speed number is a requirement of how fast you have to throw a disc to get it to perform the way it is designed. Your Mako may be great when you can throw it firm – it turns right just like you want. But when you have to throw it from one foot, leaning out into a tunnel, it may fade out much harder than you expect or want. It is frustrating to realize that your understable midrange, thrown at quarter-speed, flies more like your stable or overstable mid — and the worst time to learn this is when you are watching your "flippy" mid fade out of bounds.
Putters usually need less speed to fly true, so it may be useful to move down from a midrange to a putter to get a disc that can fly the way you want. These discs can float on an anhyzer line with very little power, giving you a lot of touch on a soft upshot or a long anhyzer putt. I also prefer using a putter because putter plastic tends to land softer than the premium plastic that is more common in midranges. Some useful discs in this category are the Westside Swan, Dynamic Discs Deputy, Innova Sonic, or the Discraft Fierce. But, if you don't like throwing putters, there are understable mids like a Discraft Sol, Innova Wolf, or a Latitude 64 Pearl that can serve this role.
These three categories of utility discs will give you all kinds of shots that might be hard to get out of your main discs. Depending on your play style and how extreme you go in your choice of discs, you may not pull these discs out very often. On the other hand, you might find that they offer a shot that becomes part of your standard arsenal. Either way, when you have to get out of trouble, it is great to know you have a tool for the job.