$30,000 added cash was a big draw.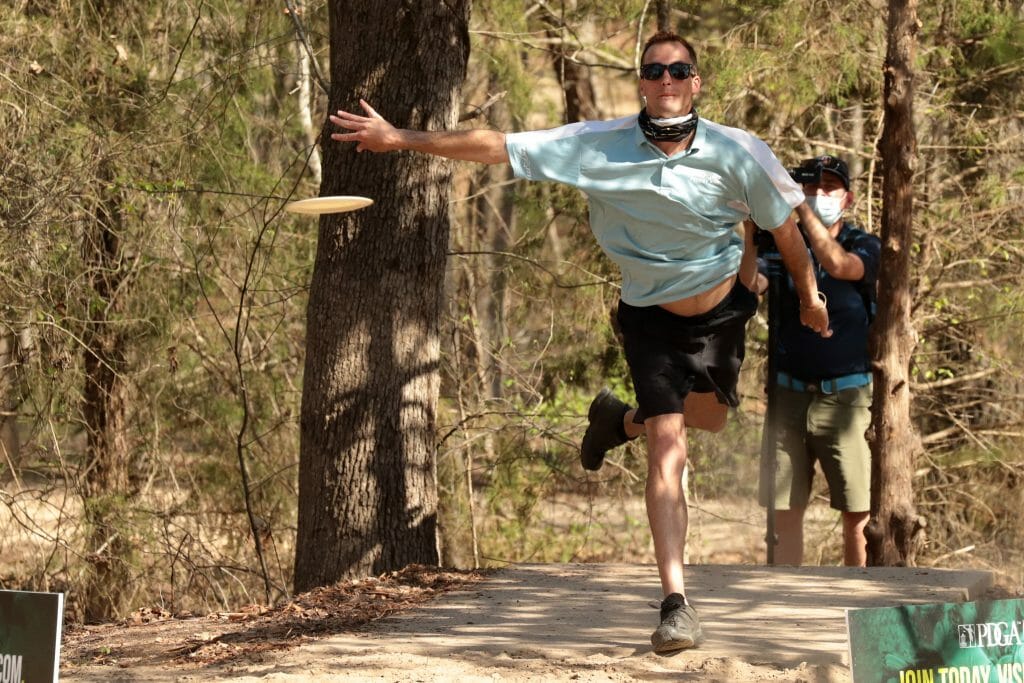 The Lone Star Classic is only categorized as a PDGA B-tier, but there was a lot on the line and a lot of top players ready to take home some top honors and dollars.
MPO was looking for one of the five USDGC qualifying spots, and both pro divisions were eyeing the $30,000 added to the payout. Real estate developer Zydeco Development, the title sponsor of the Lone Star Classic, donated $25,000 to the tournament: $20,000 for player payouts and $5,000 to go towards video coverage of the event. Perhaps even more impressive is that the top five FPO players will have a bigger payout than their male counterparts. That's thanks to a $10,000 sponsorship designated to the women's purse by Tito's Vodka.
Lone Star Classic, a Texas B-Tier, Adds $30,000 to Pro Purse
Matt Orum kept the pressure on Ricky Wysocki at the Texas State Championship PDGA National Tour event down the road in Tyler last weekend, and he was still rolling when he arrived in Austin for the Lone Star Classic. An opening hot round at the MetCenter carried over to a strong performance on the "backyard" course at Swordstone for round 2, which included one of the best shots of the weekend:
Orum was tied with Connor O'Reilly heading back to the MetCenter for the final round and separated himself as the lead card approached the turn to the back 9. Even though both players were over par on hole 7, O'Reilly's double-bogey was an extra stroke worse than Orum, and Orum responded with back-to-back birdies on holes 8 and 9 to make it three strokes in his favor over three holes. Orum's final round 8-under par lifted him to a four stroke win over O'Reilly. G.T. Hancock moved up one position to tie Mason Ford for third place.
Orum, O'Reilly, Ford, Hancock, and Jacob Sanders (7th) earned USDGC spots. Garrett Gurthie and James Conrad, who finished tied for fifth with each other, had already punched their tickets to Winthrop.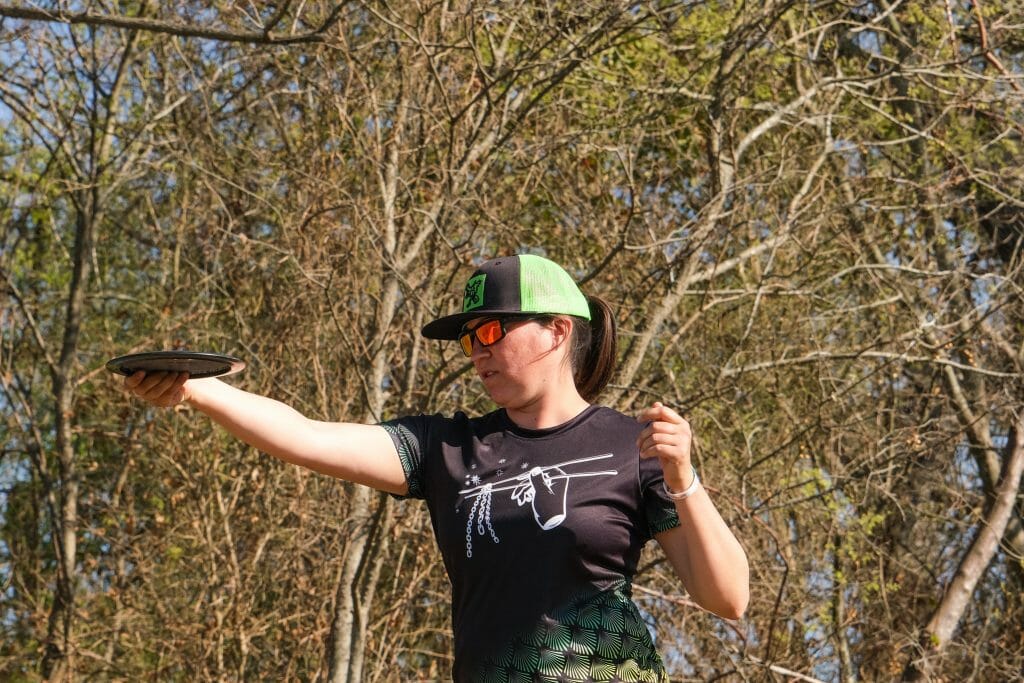 Texan Lisa Fajkus already notched two top five finishes during the recent state swing in Waco and Belton and was ready for more.
A near-1000-rated second round at Swordstone gave Fajkus a four stroke lead over Ohn Scoggins heading back to MetCenter on Sunday, but it was Sarah Hokom that Fajkus had to hold off. Due to a couple bogeys on the back 9, Fajkus shared her lead with the charging Hokom heading into the final hole after Hokom snagged a birdie on hole 17.
Hokom went on to par out on hole 18 and Fajkus would get her first birdie since hole 11 to win the Lone Star Classic by one stroke. It's Fajkus' third win of the season, all in Texas, and earned her a spot at the 2021 Throw Pink Women's National Championship. With Hokom earning an invite at Throw Down The Mountain, Stephanie Vincent (T-3rd) got the second invite over Scoggins (T-3rd) due to her better final round score.
Rebecca Cox (T-9th) recorded an ace on the 255-foot hole 16 on Sunday at MetCenter, and Paige Pierce continues a suboptimal run of form finishing tied for fifth with Holly Finley, nine strokes behind Fajkus.