Newfound forehand confidence came from lessons with Scott Stokely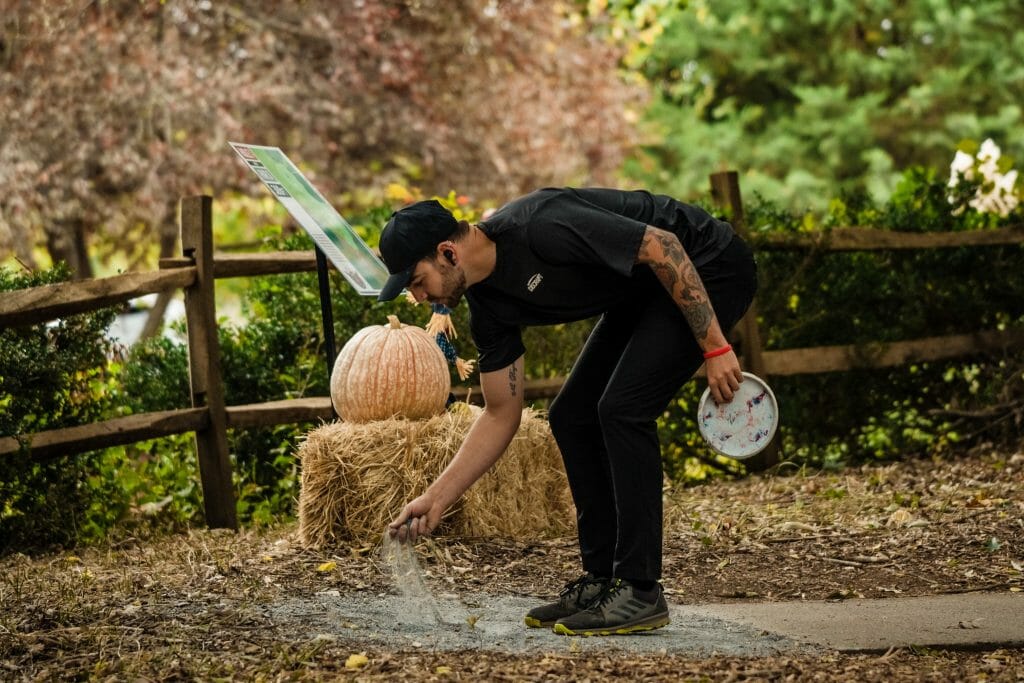 More than 1,100 miles away from the PDGA National Tour event on the Dogwood course in Tyler, Texas, the 38th Annual Dogwood Crosstown Classic outside Raleigh, NC, pulled in a solid field of its own last weekend.
Former world champions Barry Schultz and Elaine King were in attendance, and 11 MPO players rated above 1000 filled out the A-tier event. It was Discraft-sponsored local pro Philip Bartholomew who got things started with a bang by carding two aces in the opening round at East Clayton Park.
"It's a funny story," said Bartholomew. "Friday, me and Dan Hastings played a practice round and I switched from a cart to a bag for the short round. I forgot to put my Zones in my bag. I was flicking a Buzzz OS all day and feeling pretty good.
"Come tournament day I'm back to flicking my Zone and missing my lines. I was feeling pretty uncomfortable. It's a completely different disc than the Buzzz. I've been working on becoming more mentally strong. I stepped up on hole 12 and put the Zone in my hand and said to myself, 'This is going to be a good shot. You're going to throw it straight up the middle.'"
Bartholomew's inner voice prevailed, and he rang up the 168-foot hole 12 with a direct chain hit from a forehand drive. He said he knew it had a good chance as soon as it entered the fairway.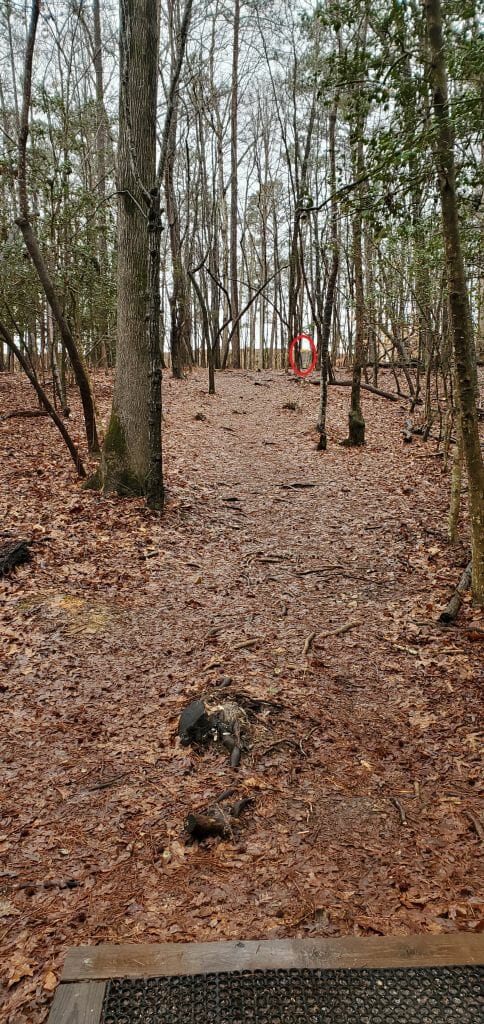 Trying to keep his emotions in check, Bartholomew played it cool with minimal reaction. A birdie on the next hole confirmed a collected demeanor.
With some added confidence from the prior throws, Bartholomew stepped up to the 335-foot hole 14 with another forehand.
"Rather than pulling it left like I typically do, I hit the hyzer down the middle," said Bartholomew. "I thought it was a little on the inside, but then Tim Barham said, 'Dude, you just aced that.'"
His drive hit short and skipped into the basket. Bartholomew said it was the longest forehand ace he's hit in his career, and to top it off he did it with a "PB" stamped tour fundraiser Force.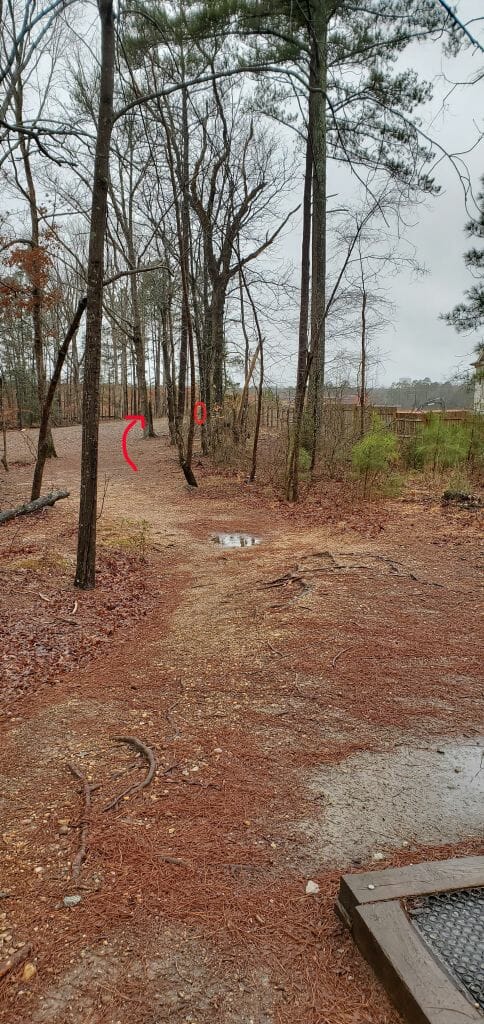 The two aces in three holes helped tie Bartholomew for first after round 1 with Hastings and Jonathan Burns, who all shot a course record 13-under par. He'd go on to finish tied for 13th in the event, nine strokes off the lead, after admittedly not playing well on a home track at Zebulon and letting some things out of his control during the final round get to him.
The two-ace round will be a Bartholomew talking point for years to come, but right now when you talk to him he's more inclined to bring up how a legend in the game has helped him.
Bartholomew has been teaching disc golf through clinics and individual lessons for years, and also knows there's always something new to learn. Less than two months ago, Bartholomew connected with Scott Stokely to work on his forehand.
Due to tendinitis, Bartholomew had been limiting his forehand shots as they often led to discomfort. With Stokely, Bartholomew improved his technique, which led to more control, more distance, and less pain.
"I don't want to throw a forehand if it's going to hurt," said Bartholomew. "He taught someone at a high level to perform at a higher level."
Bartholomew will be on tour for a couple months starting in June, and said he and Stokely are planning on hosting instructional sessions — clinics, lessons, etc. — together while on the road in between event stops.
"I know how to throw correctly, and I'm able to show people how to properly do it as well," said Bartholomew. "I'm helping people with my talent which is teaching and learning. It's an awesome thing to be a part of."