For more than five years, Starframe has provided music to JomezPro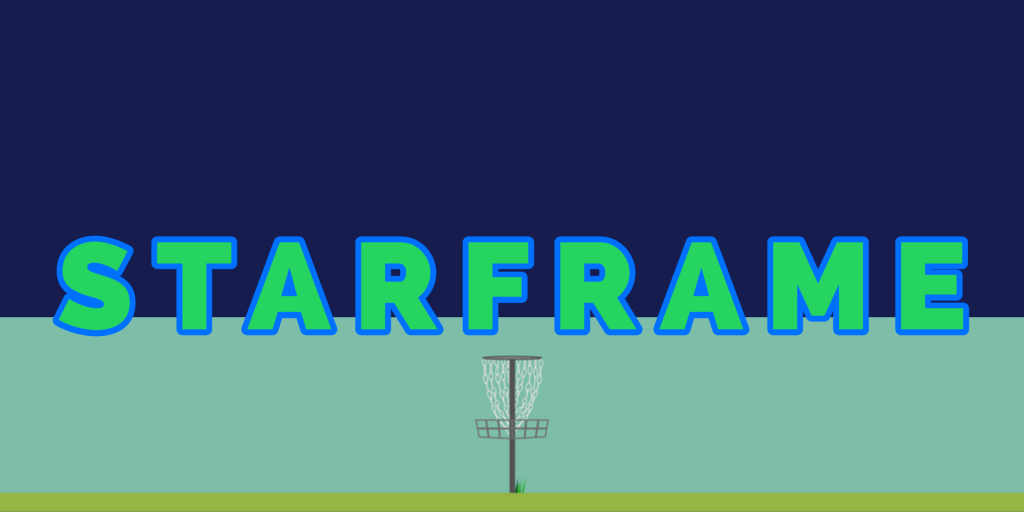 Music is a tone-setter. Whether it is a film score or a product jingle, music is consistently used to set the mood in entertainment, stores, and beyond. This is as true for disc golf as it is anything else. Whether it is "Rocking to Brock" by Unique Syntax or the newest JomezPro Anthem, disc golf intro music has been a significant part of the viewing experience for years. 
The most significant person in crafting this part of the experience is Swardy, an electronic musician who writes under the "Starframe" moniker when making music for disc golf. Swardy has written the most identifiable Jomez themes and the anthems that have begun each Jomez video since 2017. To mark the release of the 2021 Anthem, "Moving Day," I spoke with Swardy to ask him a few questions about his work.
Ultiworld Disc Golf: How did you get connected with Jomez?
Swardy: 2016 was the first time that I started to play disc golf more consistently. I had dabbled a little bit when I was in high school but always just tagged along with some people. I was living in San Francisco, and I had a friend leave me in charge of a bicycle and a bag of discs while he went off to grad school. I started riding my bike out and playing in Golden Gate Park. Playing led to watching YouTube tutorials and instructional videos, which of course led to coverage. I was watching the Jomez coverage and Central Coast coverage primarily. Ian Anderson was so active on the reddit disc golf sub that I reached out to him. I thought it might be a nice thing to do some scoring for some of the disc golf content. He was very reachable and he was very responsive, but he said he didn't have any needs at that moment but that he knew that Jomez was looking to put some energy into their music, so he connected me to Jonathan and Jonathan was excited and ready to work on stuff right away.
UWDG: What was the first project you worked on for Jomez?
S: We went through about a month-long process of sharing ideas where I would send little tiny examples of songs, just little pieces of melodies. What we were trying to do was get a sense of what he wanted the channel to sound like. The first thing that really landed was a melody that we've always called the Jomez Champ Anthem. And that's a melody that you can hear in every song I've written for them. That melody has been a real signature sound for them. That was probably the very first thing we established. Then there was also this vocal sample that I turned into a little piece that also shows up in all of the coverage. It's actually nonsensical, but a lot of people have come up with their own little interpretation of it. I think some people think it sounds like, "Today comes like today." That was the second piece that really connected. So for the 2017 season and moving on forward, I would work on new music in the offseason and then we would do a new theme song at the beginning of coverage every year.
UWDG: Is the writing process usually a back and forth, or as it has progressed, is it more free rein?
S: It's kind of a combination. In some senses, there have been more voices getting involved as the Jomez team has grown a lot, but I have a ton of creative flexibility with them. Jonathan, in particular, has shown me a bananas amount of trust. Maybe to do with my background in electronic music or maybe because we've gotten really nice feedback on some of the more out there ideas that I've had. Whatever it is I feel like if I have an idea or a theme or some kind of narrative that I'm sort of chasing down at the beginning of the season, I always feel like he's really got my back with it.
UWDG: There are two themes that you mentioned earlier that come up in every anthem. Was there any specific inspiration for them?
S: There definitely was. When we started out, a lot of conversations we were having had to do with extrapolating outward into the future and what does disc golf coverage look like moving down the line? The thing that was seeming really clear to us was that it was on the fast track to having that same championship level competition that deserves the drama and championship sound that you might encounter with existing sports coverage. Something that takes itself very seriously. That's definitely where we ended up with our 2017 theme and that melody. 
UWDG: How do you approach writing the yearly anthems and finding new inspiration every year?
S: The conversation has changed a lot over the years. The thing we tried to do this year and last year was so much more narrative driven. The Jomez Champ Anthem melody is flexible, and so is the vocal sample. I feel like what has been really fun is to say, "Here are our component parts, but how can we change what supports them so we can get the feeling we're going for this year." Because they always fit, there's always a way.
I think this year's theme probably demonstrates that to the most extreme level where we're taking these elements and sort of setting them in a much different much more nostalgic feeling song as opposed to last year's drum line, which felt almost like you could see the field, you could see the drum corps. There's literally drum line elements in it. Even though that conversation that led to that stuff was pretty specific, I think that the way we've been able to repurpose them has been really fun. I don't feel like it confines us in any way.
Jonathan is relentless about that. He has a ton of confidence that whatever it is we want to say with the intro theme, even if there's some kind of critical rebellion right at first, people always come around and start to see and connect that sound with either the feeling that we were imagining or probably in more cases a new feeling that is related to the context of this year's season.

UWDG: You started in 2016 and Jomez has grown immensely since then. When you were writing the 2021 anthem were you considering the amount of new people who just started watching disc golf?
S: Yes, 100%. So here's how I approached this year. I had two things that were at the top of mind for me. One was that I always think, and I don't know the numbers exactly, but I always think there are more new Jomez viewers every year than all other viewers, so each year the majority of people are hearing a Jomez Anthem for the first time. And, as they say, the first cut is the deepest: people are always going to connect most with what they hear first. If you started watching disc golf in 2018, then the 2018 anthem might always be your favorite. The other is that I try to tell a story with everything I write and this year it is more about love and gratitude and the joy of being back to disc golf. 
---
Swardy is also a member of The M Machine, a trio that has been on hiatus since 2018, and has a self-named solo project, "Swardy." 
Swardy releases all his Starframe music via Bandcamp.