Round 2 Recap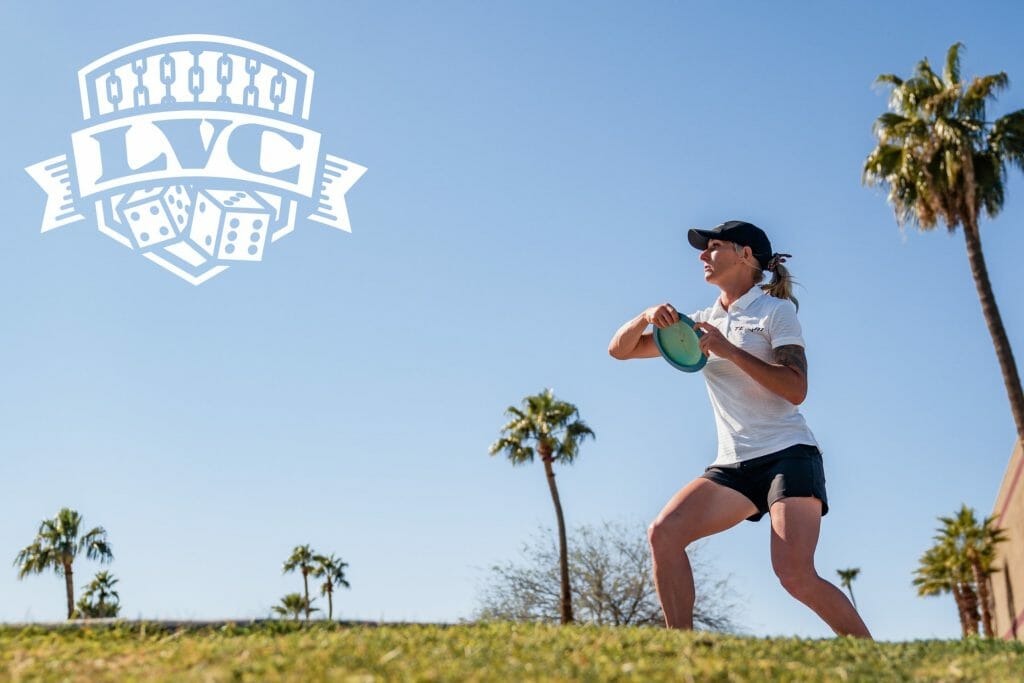 The Open division may have had calm conditions, but the winds returned for the back half of the Open Women's second round of the Las Vegas Challenge on the Innova course at Wildhorse Golf Club. With the gusts up over the tougher stretch of holes, the leaders were battling more than just bunkers and greens.
If you've been following Catrina Allen over the past year or so, you may have gotten spooked when she three-putted her way to a bogey on hole 6 after two-putting the hole prior. Instead of derailing her day, Allen immediately righted the ship with a picture-perfect approach on hole 7 for a drop-in birdie and converted a tester birdie on hole 8 for another. Allen didn't miss from inside ten meters with the exception of holes 5 and 6, and was 3-under par over the tough back 9. Only Ohn Scoggins, who tied Allen for the 1000-rated hot round of 6-under par, could match Allen's total after the turn. Allen is at 12-under par total in first place, erasing a four stroke deficit in one round.
Paige Pierce came into the round with a four stroke lead, but after a 1-over par round is in second place behind Allen at 9-under par total. While she had given up a couple of strokes to Allen over the front half of the course, Pierce was 3-under par through hole 11 but then sustained an injury to a finger on her throwing hand. From hole 12 on, Pierce noticeably grimaced on full-power throws and approaches, and finished with five bogeys or worse over the final seven holes. On those five over par holes, Pierce found OB six times, including a probably ill-conceived tee shot on hole 18, and had to lean on her putting to bail her out.
Scoggins' 6-under par round moved her to 6-under par total, up nine spots on the leaderboard to third place. Her single bogey was the fewest in the field, and her three C2 connections were tied with Hailey King (T-13th) for most on the day.
Despite still working through some putting yips and laying-up almost any putt that isn't a tap-in, Jennifer Allen remains in fourth place. She's scoring almost nine strokes better than the field in tee-to-green stats.
Statline
In her victory last season, Catrina Allen had by far her poorest round of the weekend on day three at the Factory Store course shooting a 7-over par. Her round was just 1.3 strokes lower than the field average, and the worst of the top eight players.
Highlights
Jessica Weese working her angles on hole 2.
jessica weese hole 2 throw-in putt rnd 2 lvc