There will be fewer opportunities for non-touring players to directly sign up for DGPT events.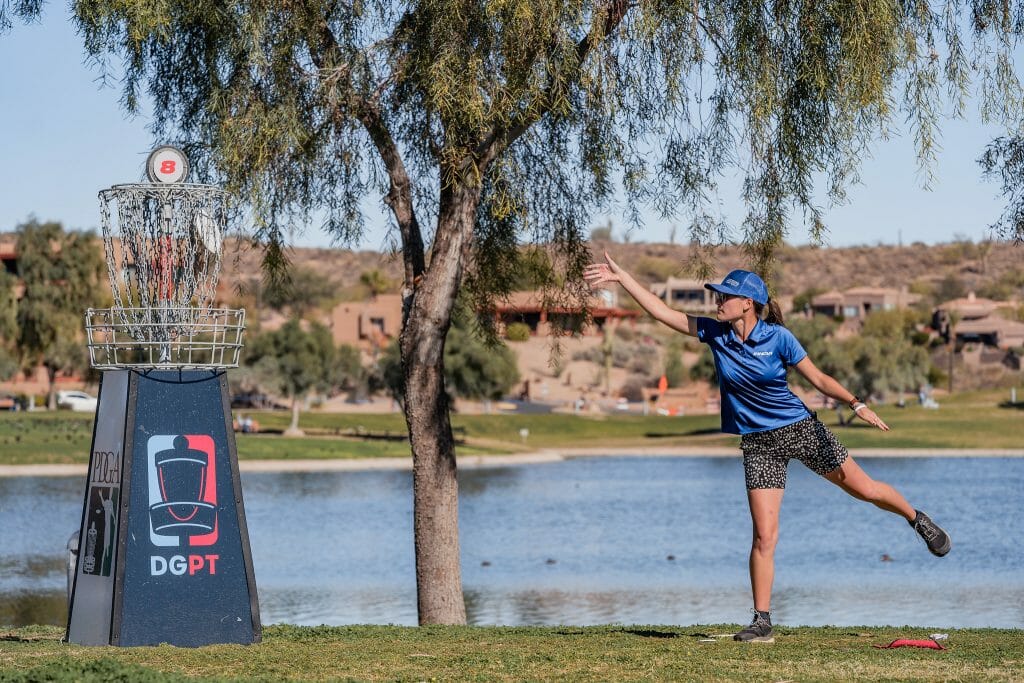 Playing on the Disc Golf Pro Tour is soon going to become more exclusive.
Starting in the 2022 season, the DGPT will be introducing a "Tour Card," available to at least the top 72 men and 36 women in the final 2021 DGPT points standings.
The Tour Card — similar to the PGA Tour card that is required to compete in the top golf tournaments — will allow players to register for events early as well as receive amenities at events including parking, on-site security, health and fitness services, locker room access where available, and food and beverage service.
"We are committed to addressing the registration challenges that are being seen from the growth of the sport, and we're committed to creating a fair system for the best professionals in the world to get access into the event and growing amenities we're providing in an equitable way," said DGPT CEO Jeff Spring.
Though final details about the Tour Card, which will cost players a "nominal fee," have yet to be announced, the long-term plan is to require a Tour Card in order to have direct access to compete in DGPT events.
"We may open up some registration based on ratings, but, long-term, if you don't have a Tour Card, you'll have to do a regional qualifier," said Spring.
This year, DGPT tournaments have mostly filled up at the 970+ rating tier in MPO, and some events are starting to fill with only 1000+ rated players. Spring said that it is important that the DGPT establish a system that doesn't mean that players have to "race to the computer" to register.
Card-carrying professionals will also have media availability requirements as a part of the arrangement. "This group of players are going to be expected to grow with us," said Spring.
The Tour Card will replace the existing Tour Pass, a prepaid event registration system for top-rated pros. The finalized details about the new Tour Card are expected later this year.