COVID-19 restrictions, financial incentives led to move from Gleneagles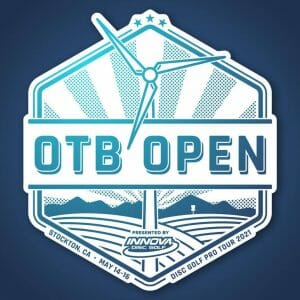 The Disc Golf Pro Tour's San Francisco Open is heading to the Central Valley.
The tournament is rebranding to the OTB Open and heading 90 minutes east to Stockton, California, to be held at Swenson Park, a popular course that will get design updates from Leonard Muise, who designed the Gleneagles course that has hosted the SFO in years past. Like Gleneagles, Swenson Park's course also runs alongside a municipal golf course.
OTB Open tournament organizers cited COVID-19 restrictions in San Francisco as a primary factor for the move to Stockton. Currently, most outdoor gatherings in San Francisco are not allowed with people from different households. The city has had some of the strictest COVID-19 lockdown measures in the country, and the OTB Open organizers were considering alternate locations as early as the fall of 2020.
Additionally, there are financial incentives to relocate the event. "Moving to the Swenson course in Stockton is certainly more affordable," said tournament co-director Sean Jack. Visit Stockton, the local visitors bureau, is supporting the event, and the sponsoring retailer, Stockton-based OTB Discs, is going to help the event sell more merchandise.
"In the past, it was me just slinging discs at Golden Gate Park to fundraise," said Jack. "But working with OTB — they experienced the growth of disc golf in 2020, a lot. To be able to sell OTB Open discs, hoodies, neck gaiters on their site — it's awesome. We've never been able to sell discs to a guy in Ohio before."
One other benefit of having the tournament in Stockton: good cellular reception, a key for the Disc Golf Network's livestreaming. "We looked at three or four courses and besides Swenson, none of them really had enough cell service," said Jack.
The tournament will keep its original dates of May 14-16 and still serve as the opener to the West Coast swing. As for future iterations of the event, the potential for a return to Gleneagles is on the table.
"In a perfect world, we would not be moving this event from a venue and city that has left positive impressions on players and fans alike," said tournament co-director Shawn Mercy in a statement. "Recognizing that real-world challenges sometimes force change, we are adapting and evolving to ensure continuity while scaling our stop on the Disc Golf Pro Tour."