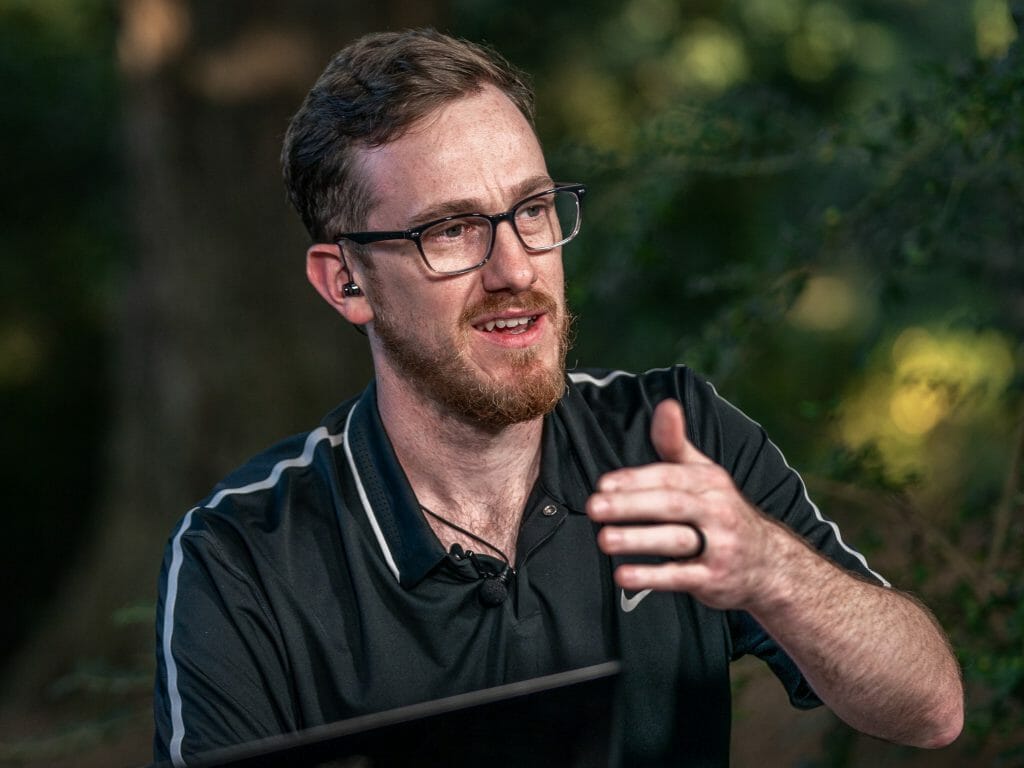 The Disc Golf Pro Tour today announced that The Upshot podcast co-host Jamie Thomas would be joining the Tour full-time as the Media Content and Development Manager. Thomas was the play-by-play announcer for the DGPT on the Disc Golf Network during the 2020 season.
"The Disc Golf Network is well-positioned to provide top tier entertainment for the energetic and rapidly growing legion of disc golf fans worldwide," said Thomas. "The team, both behind the scenes and in front of the camera, is composed of extremely talented and dedicated people who I'm thrilled to be working with on a full-time basis. I believe that the collaborative atmosphere of Disc Golf Network and the Disc Golf Pro Tour sets us on a trajectory that will make the pioneers of our game proud, and the newest disc golfers among us even more excited to be a part of the culture."
As part of the transition to the DGPT full-time, Thomas will be stepping away from his role with Ultiworld Disc Golf and The Upshot podcast, which he co-hosts with Ultiworld publisher Charlie Eisenhood. Thomas first joined the Upshot in 2018, and his last podcast will be the week prior to the DGPT opener in Las Vegas on February 25.
"Working with Ultiworld Disc Golf for the past three years has been such a positive experience for me, I'll continue to cherish and maintain the strong relationships I've cultivated with the team," said Thomas. "The importance of an independent voice in the media landscape cannot be understated, and the diverse array of viewpoints that come naturally from a global community with similar interests deserve to have a platform for discussion.
"I will greatly miss being a weekly part the best podcast in the sport, The Upshot. I want to take this opportunity to sincerely thank Charlie Eisenhood and Steve Hill for both starting the show, and for allowing me to be a part of the legacy that will continue on well into the future. You can bet that with my first DGN paycheck, I'm buying my yearly subscription to Ultiworld to support the growth of this company."
Prior to the Upshot, Thomas was involved in a variety of disc golf projects with media outlets and manufacturers. He helped usher in the post-produced coverage landscape with the launch of the SpinTV YouTube channel in 2013.
The Pro Tour's addition of Thomas is part of a wider slate of hiring at the organization. The DGPT recently announced that they hired their long-time sales consultant Sean Jack to a full-time position as Director of Partnerships and added Baker Helton as the Tour's Marketing and Communications Manager. The Tour also hired Cam Varner as Media and Operations Coordinator.