Round 3 Recap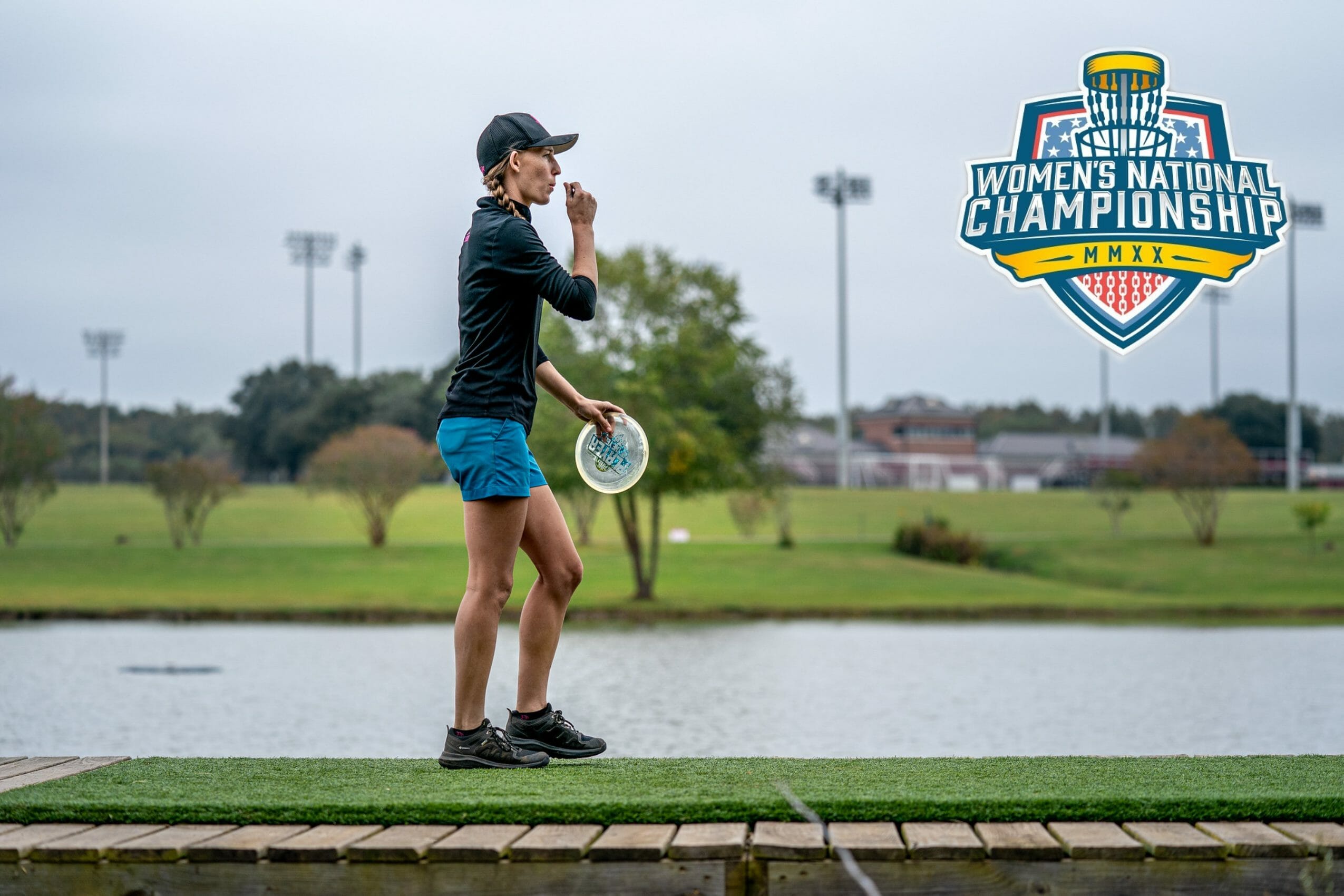 For the second day in a row, the top scores for the round were a bit muted at the Women's National Championship. Round 3 at Winthrop got a little soggy, and it kept out leaders stuck in place.
Paige Pierce maintains her six stroke advantage for the second day, and looks poised to take a victory home on Saturday. She's kept the disc in the lines at Winthrop ranking seventh overall in OB, a pretty good rate for the usually aggressive Pierce. It was the OB, however, that cause one of her bigger scares of the week. Pierce found OB twice on hole 12 on the way to a double-bogey. At the same time, Catrina Allen was in the middle of a 6-under par stretch of five holes. Pierce would steady things and finish 1-under over the final six holes, taking her day three tally to 4-under par, and tournament total to 19-under par.
The day's hot round and fewest strokes recorded over par belong to Heather Young. A 5-under par still keeps her in third place at 10-under par overall, three strokes back of Allen in second place, but provides a five stroke cushion over fourth place Ohn Scoggins. Young in third in the event in fairway hits and finding both Circle 1 and Circle 2 in regulation. She is first in OB rate.
Allen's putter was hot on Friday, not hitting the ground inside of 10 meters, and adding two highlight reel connections on hole 2 and hole 6. A slip-up on hole 17 kept her from gaining ground on Pierce. She is at 13-under par overall.