Three of top six players in the world will miss WNC due to travel restrictions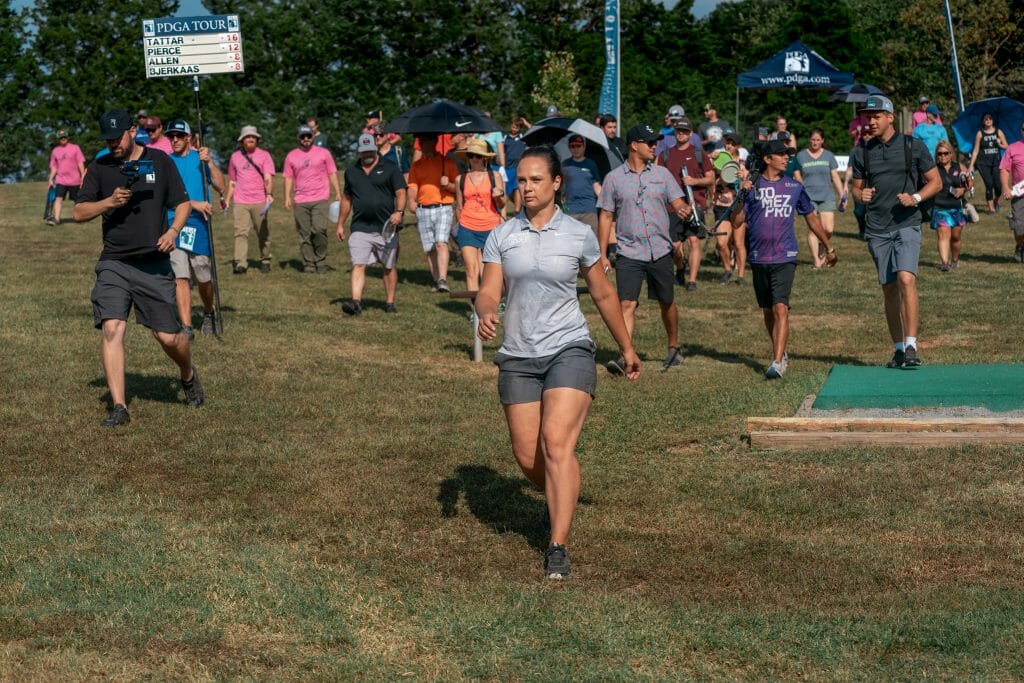 After the cancellation of the 2020 United States Women's Disc Golf Championship, the Women's National Championship was revived and serves as the only PDGA Major up for grabs in the Open Women's division this season.
Due to U.S. travel restrictions, three of the top six rated Open Women's players in the world, including the reigning U.S. Women's champion, will not be able to attend the Women's National Championship in October. Foreign nationals who have been in the European Schengen area, which includes Estonia and Finland, during the past 14 days may not enter the United States.
Estonian Kristin Tattar won the 2019 USWDGC and played in last year's USDGC, finishing tied for 100th with Tristan Tanner. It was her first experience playing at Winthrop, and she was looking forward to getting back.
"I've made my peace with it because there really isn't anything I can do to get there and I just have to accept the fact," said Tattar. "I am hoping that next year will be different and everything goes back to normal. I will start training and preparing for it."
Tattar is considering taking an earlier tour of the U.S. next season, in addition to an end of season tour she has taken the last couple of seasons, if travel resumes.
Eveliina Salonen and Finnish country mate Henna Blomroos finished out the season in Europe after starting 2020 with a mini-tour in the U.S. Salonen picked up a win at the shortened Waco Annual Charity Open, and had originally planned to attend May's USWDGC. She would have made the trip to the WNC if travel had been possible.
"I have seen the Winthrop course only in videos, and it is one of my dreams to a play round there," Salonen said. "My plans was to come to the U.S. to play more events this summer and autumn but can't because of Covid-19."
Blomroos would have also liked the opportunity to play the Winthrop course, calling it a dream as well.
"That course is so difficult," said Blomroos, when asked how she think she may have played at WNC.  "It is hard to say anything without trying the course."
She finished on the podium in three U.S. events earlier in the season.
Both Blomroos and Salonen say they will likely not play any events until 2021, and would be starting the year in the U.S. again if travel restrictions are lifted.