Final Round Recap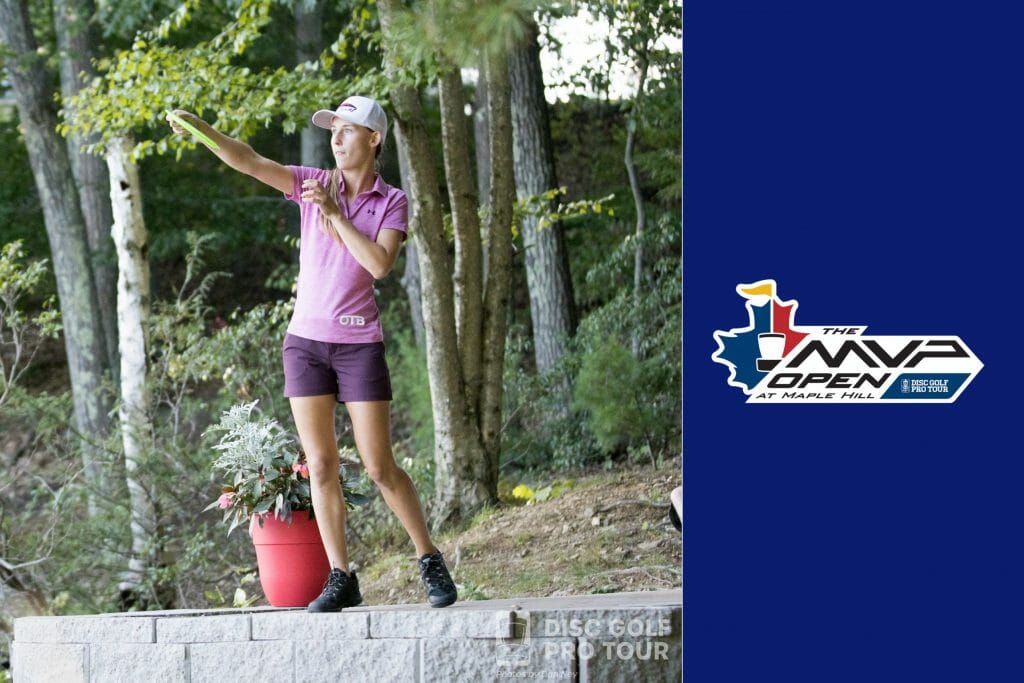 Maple Hill hosted heavyweight battles during the final round of the MVP Open that befitted the legendary venue.
As past champions, Paige Pierce and Sarah Hokom both have what it takes to win in Massachusetts. Coming into the final round separated by one stroke, the two players swapped birdies and bogeys to stay neck-in-neck for the first two-thirds of the course. Hokom was beating Pierce in finding Circle 1 and Circle 2 in regulation and was tied for the lead with until a tough path down hole 15 led to a bogey for Hokom. Pierce would hit two edge of circle testers on holes 16 and 17, and eventually win by a single stroke after a two-stroke swing back to Hokom on hole 18.
Pierce's winning total of 6-under par was paced by ranking second in every major driving category for the three day event. Improving on her C1X putting 30 percentage points from 56% to 86% on the final day, however, was the difference maker.
Hokom led the field in fairway hits and C2 in regulation. She had the lowest holes over par in the division as well.
Heather Young's first 1000-rated round led to her second DGPT podium, as her hot round 2-under par moved her up three spots into third.
Coverage
2020 MVP Open at Maple Hill | FINAL F9 FPO | Pierce, Hokom, Fajkus, King
2020 MVP Open at Maple Hill | FINAL B9 FPO | Pierce, Hokom, Fajkus, King