Round 2 Recap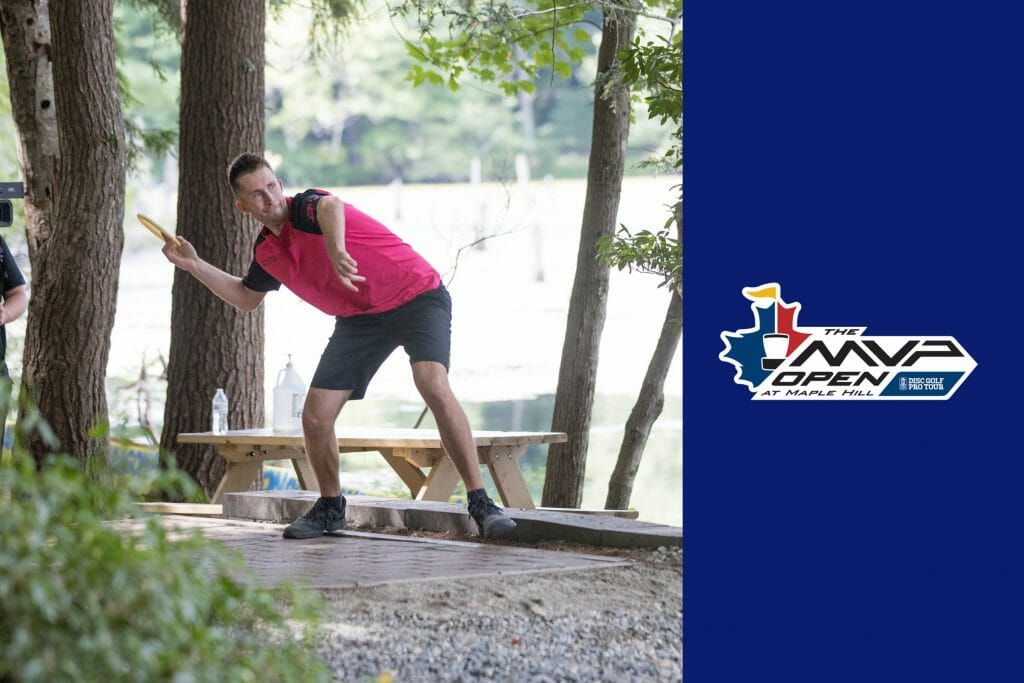 An eventful moving day gave us new leaders after two days at the MVP Open at Maple Hill.
Coming into the day tied for fourth place and playing on the chase card, Ricky Wysocki catapulted into a two-stroke lead at 15-under par total with a hot round 9-under par. Wysocki used another scorching back 9 to build the advantage, going bogey-free with seven birdies over the final 10 holes. He's yet to miss a putt inside Circle 1X, and also leads the division in C2 putting percentage, 67%, and C1 in regulation, 53%, and is top three in fairway hits and C2 in regulation.
Paul McBeth, second place at 13-under par total, and Kyle Klein, fourth place at 10-under par total, will remain on lead card for the final round. McBeth was part of several unclear caddy book rulings on holes 5 and 8, his only two over par holes of the round.
Jumping up six spots into third place, four strokes behind the leader at 11-under par total, was Calvin Heimburg. His 7-under par round was bogey-free until hole 18.
Bogey-free rounds from Chris Dickerson and Chris Clemons moved the players into the top 10, at a tie for fifth and tie for ninth, respectively. Day one leader Andrew Fish fell into a tie for ninth with a 1-over par round.
Eagle McMahon is tied in 24th. His even par second round consisted of 16 pars.
---
The lead card of Wysocki, McBeth, Heimburg, and Klein tees off at 1 pm EST
Highlights
2020 MVP Open at Maple Hill | R2F9 LEAD | Fish, Gurthie, McBeth, Klein | Jomez Disc Golf