Final Round Recap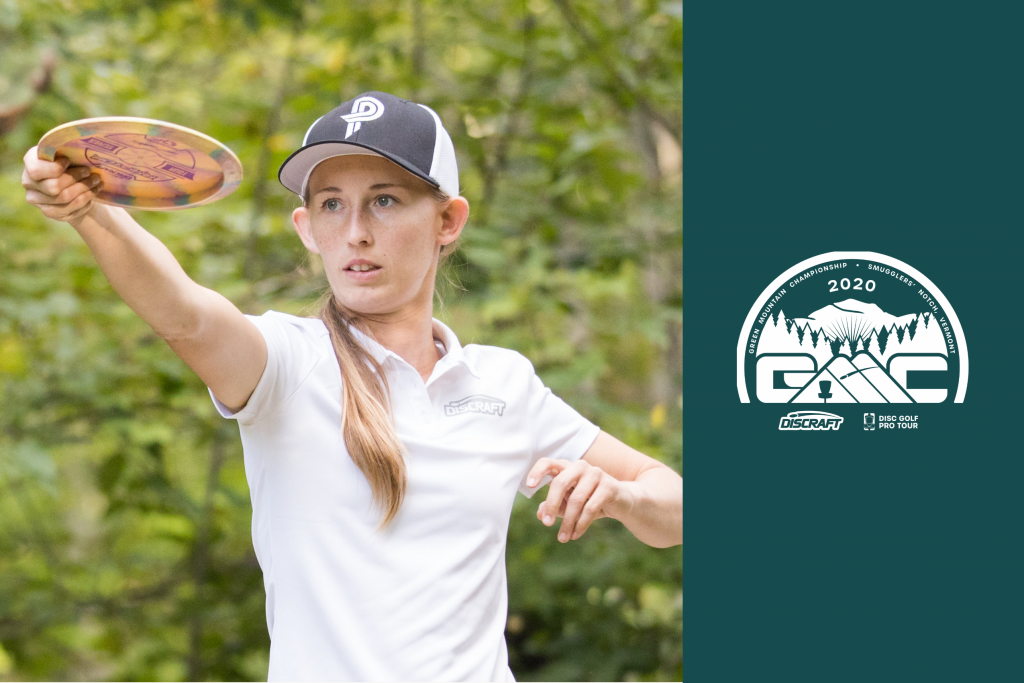 It was an ideal day in Vermont to decide a tournament, and the Green Mountain Championship was open for the taking for much of the final round on Fox Run Meadows.
It was going to come down to Paige Pierce or Hailey King for the GMC victory, as the two were seven strokes clear of the field heading into Sunday, and King had a two stroke advantage on top of that on Pierce. Pierce, however, put up a 1037-rated, course record 7-under par to come from behind and take the win by two strokes at 14-under par total. It was Pierce's second time matching or setting a course record on Fox Run Meadows during the event.
King held the advantage until hole 5, when a two-stroke swing gave the lead to Pierce. King would tie it up again in two holes, but the real back and forth started between holes 9 and 12. The two players would exchange outright leads three times before tying on hole 12. It would stay that way until a tough double-bogey on hole 16 for King would give Pierce her final winning margin of two strokes. The pressure stayed on Pierce, as King birdied the final two holes, but Pierce was able to do the same.
For the event, Pierce was first in every major UDisc Live driving statistic, including finding both circles in regulation and fairway hits.
For the first time in her career, King (unofficially) averaged 1000-rated golf for an event, and posted the second and third 1000+ rated rounds of her career. She also finished top three in every major UDisc Live statistical category, with the exception of scramble rate, in which she finished fourth. King led the field in birdie percentage, 40%, and Circle 2 putting, 25%.
Putting was what kept King down in the final round, however. Her normally steady stroke was off just enough that she left a couple out on the course. The five two-putts over the final 18 holes, including a tough right side spit on hole 15 where she could have taken a one stroke lead over Pierce after both players struggled to get down the wooded fairway, were more than she had in the opening three rounds combined.
The second place finish is King's first podium at an Elite Series event.
Sarah Hokom and Catrina Allen came into the final round tied in third and finished tied in third at 3-over par total, 15 strokes behind King, and 17 off the lead. Neither player putted well, and Hokom went into hole 18 with solo third in hand before a bogey.
Heard
"Hailey King is probably one of the most relentless competitors I've faced in a while, and she's running every 50-footer and 60-footer, so I know it's never over until it's over. I didn't even take a breath until this putt right here." – Paige Pierce, complimenting King after tapping in her final putt on hole 18.
Statline
The unofficially-rated rounds in the 1030s were the eighth and ninth rounds of Pierce's career rated over 1030. This is the first time she's ever had two rounds rated that highly in one tournament. At last year's Pro World Championship, she had two 1025-rated efforts. At this year's Memorial Championship, Pierce had three rounds rated over 1000, including a 1057-rated effort, the third highest of her career.