Final Round Recap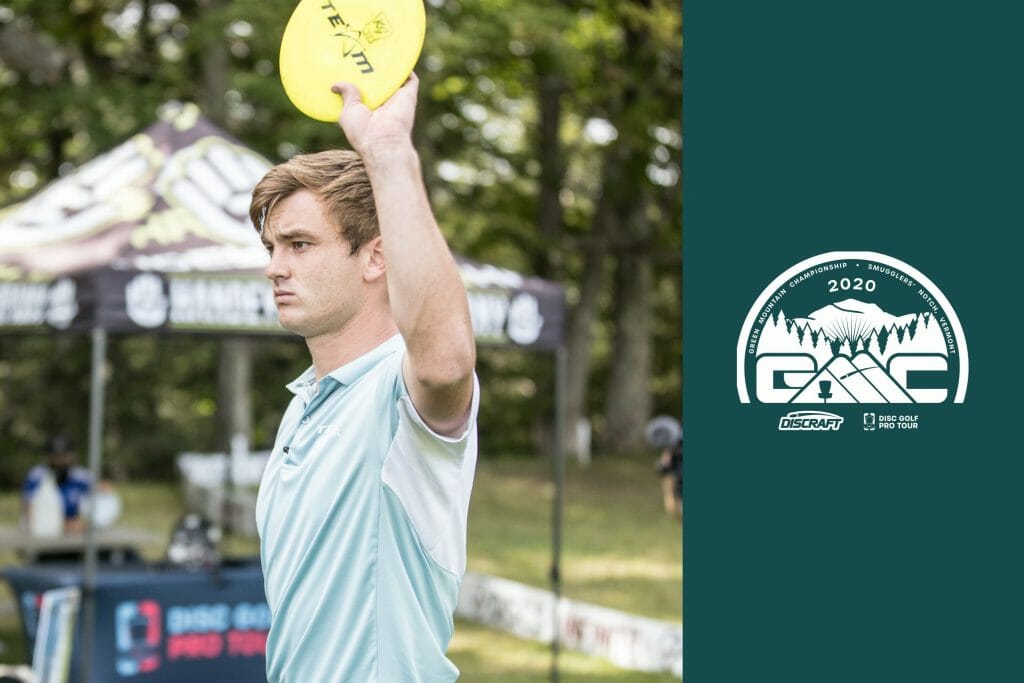 It was an ideal day in Vermont to decide a tournament, and the Green Mountain Championship was open for the taking for much of the final round on Fox Run Meadows.
Coming into the day with a six stroke cushion, the GMC was Kevin Jones's to lose. With a 1058-rated 7-under par final round, Jones did everthing he needed to, and held off a looming Paul McBeth, never letting the lead drop below three strokes, and finishing four strokes clear of second place at 37-under par total. He averaged 1068-rated golf over four rounds to win his second career Elite Series event.
Jones showed some signs of vulnerability on hole 5 when he admittedly "shanked" his drive and gave up his second stroke to McBeth in as many holes. Things could have ballooned on the par 5 hole 7 after Jones found OB on his drive, but McBeth and the rest of the lead card also struggled to get down the fairway without penalty. Jones would go bogey-free for the final 11 holes, although McBeth would again bring it within three strokes with three holes to play before bogeying hole 16.
Jones finished third in Circle 1X putting, Circle 1 in regulation, and parked percentage. He was second in C2 putting despite not hitting one the final two rounds, and fifth in finding C2 in regulation.
McBeth's 9-under, two bogey round was enough to give him second place overall at 33-under par total, but not enough to catch Jones. He did not miss from inside the circle, and added a 70+ footer looking at OB on hole 8 for birdie. McBeth has three second place and one third place finishes at DGPT events in 2020 to one victory.
Having never played on a lead/feature card after round 1, former multiple-time GMC champ Ricky Wysocki used an 8-under par to get solo third at 30-under par total for his third podium finish at DGPT events this year.
USDGC qualifiers from GMC were: Dan Brooks-Wells (T-9th), Tim Barham (T-9th), Andrew Fish (12th), Dustin Keegan (16th), and Erza Aderhold (T-17th).
Heard
"I told myself I wasn't going to look at the scores until hole 16, no matter what. [Hole 5] didn't make me look at the scores. I knew I lost a little chunk there but that hole is really hard. It was just really important for me to not lose any strokes on the meat of the course." – Kevin Jones, on managing nerves and his game plan for the final round.
Statline
Before this weekend, the highest Jones had finished in C1X putting for a full-field event since the start of the 2019 season was a 9th place showing at the 2019 Portland Open. He was 30-for-32 at Portland for a 94% C1X rate over three rounds. In Vermont, he was 34-for-37 for a 92% rate.
Coverage
2020 GMC | FINALF9 | McBeth, McMahon, Heimburg, Jones | Jomez Disc Golf