Round 3 Recap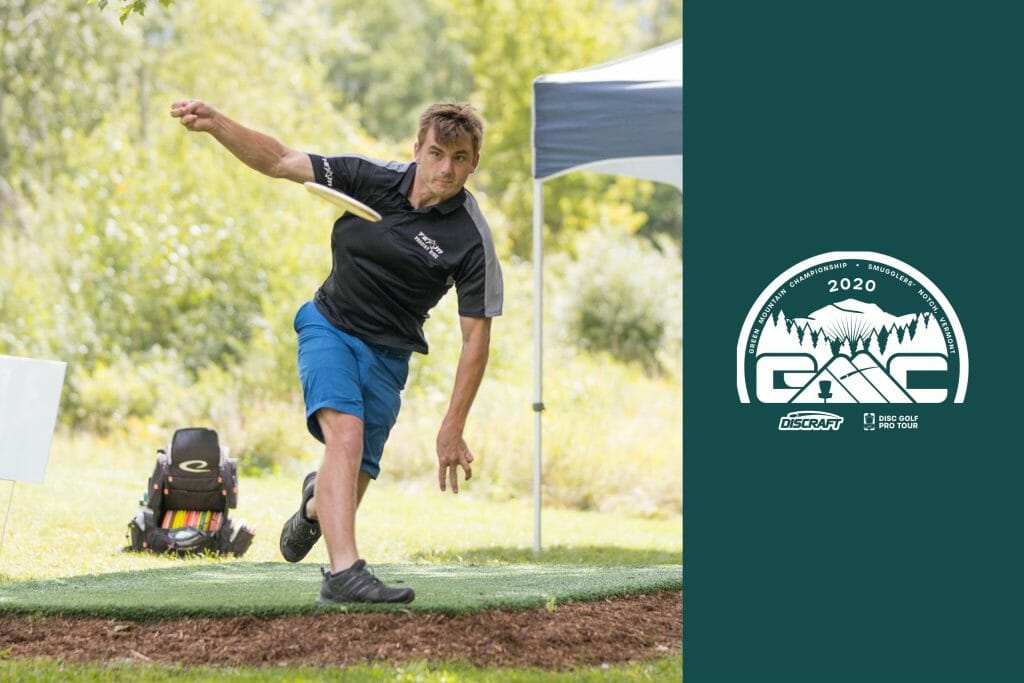 Back on Brewster Ridge, the second moving day of the Green Mountain Championship was good for the leaders.
Kevin Jones added onto his lead by shooting the course record on Brewster Ridge, a 13-under par, that was previously tied by James Conrad in round 1. Jones is in first place at 30-under par total, six strokes ahead of second place. He opened his day with eight consecutive birdies, including four tap-ins, and did not post a bogey on the round. Unlike Friday, Jones did not need to rely on Circle 2 putting to keep him scoring. His division-leading C1 in regulation rate of 72% was 16 percentage points higher than the next best player.
Six other players are 21-under par or lower, and still in contention for a podium spot. Paul McBeth had a nice recovery from the chase card and turned in a bogey-free 10-under par to tie Eagle McMahon in second place at 24-under par total. McMahon was doing his best to keep pace with Jones's start, going 6-under par through the first eight holes, with four putts made from Circle 2. He'd lose three strokes to Jones between holes 9-12 letting the lead grow.
Calvin Heimburg (23-under par total) had to dig deep to keep his fourth place position, needing six straight birdies to end his round to hold off Ricky Wysocki (22-under par total).
Despite a bogey-free 4-under par, Dan Brooks-Wells fell four spots but remains in a tie for 10th at 17-under par total.
Heard
"I'm excited that I tied it. This course is a struggle for me sometimes and it's a tough battle out there. It's nice to conquer that battle and then head to Fox [Run Meadows] which I'm a little more comfortable with." – Kevin Jones on tying the course record on Brewster Ridge.
Statline
While Jones's eight birdie streak to start the day is impressive, it's not the longest opening under par run we've seen on Brewster Ridge. James Conrad started his day with nine straight birdies in round 2 of the 2018 PDGA Pro Worlds on the way to an 11-under par round.
---
The lead card of Jones, McBeth, McMahon, and Heimburg tees off at 1 pm EST.
Coverage
2020 GMC | R3F9 | McMahon, Heimburg, Jones, Conrad | Jomez Disc Golf