A COVID-19 adjustment becomes the new normal.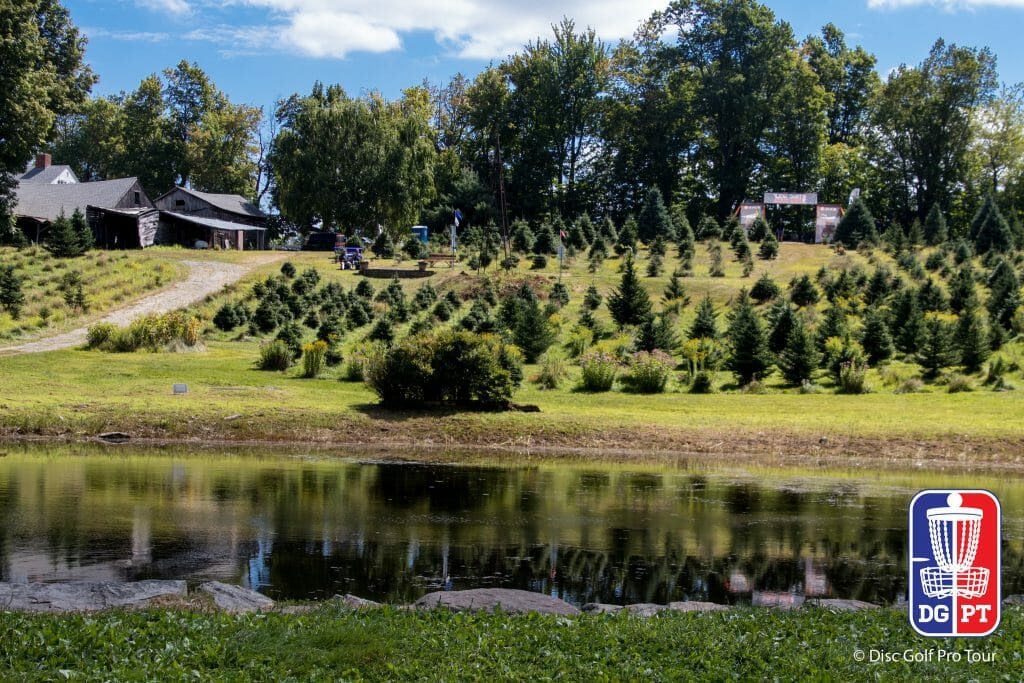 Prior to the COVID-19 pandemic, you could show up to the Maple Hill Disc Golf facility in Leicester, Massachusetts, the home of the Disc Golf Pro Tour's MVP Open; plunk down $10 or $20; and play as much as you wanted for the day.
But that had to change, given new government regulations to combat the spread of the coronavirus.
"As soon as we shut us down for COVID, I decided that we would be going to tee times as soon as we reopened, just because we needed to have space between all the people," said Maple Hill owner Steve Dodge.
When disc golf courses were able to reopen on May 6th, Maple Hill launched their new tee time scheduler. Reservations poured in. "We were pretty much full," said Dodge.
What was planned as a temporary adjustment for COVID will become a permanent feature of playing on the USA's highest-rated course, even after all social distancing restrictions are lifted. Dodge said that the experience for both players and staff has been greatly improved, given the smoother flow on the course and in the pro shop. Rounds are now $8 each, with tee time scheduling available on the Maple Hill website, and groups are limited to a maximum size of five.
"We're not quite sure if it's a plus or a minus financially," said Dodge. "But we are sure that it's a plus experientially."
Outside of tournaments, tee times are still uncommon. The DeLaveaga Municipal disc golf course — which is built on a golf course — requires tee times, as do other courses that operate on active golf courses. The Spring Valley disc golf course in Houston is one of a number of private courses that have instituted tee times due to the COVID-19 pandemic.
Perhaps as a result of COVID or the switch to tee times, memberships at Maple Hill — $200 for a year for an individual — have boomed. Members get free rounds, exclusive access to tee times from 6-9 AM and 6-7 PM, and a few other perks.
Dodge thinks other courses should consider following their model. "If you have a private pay-to-play course and you have a pro shop, you should have tee times," he said.