The Pro Tour has avoided COVID-19 complications so far.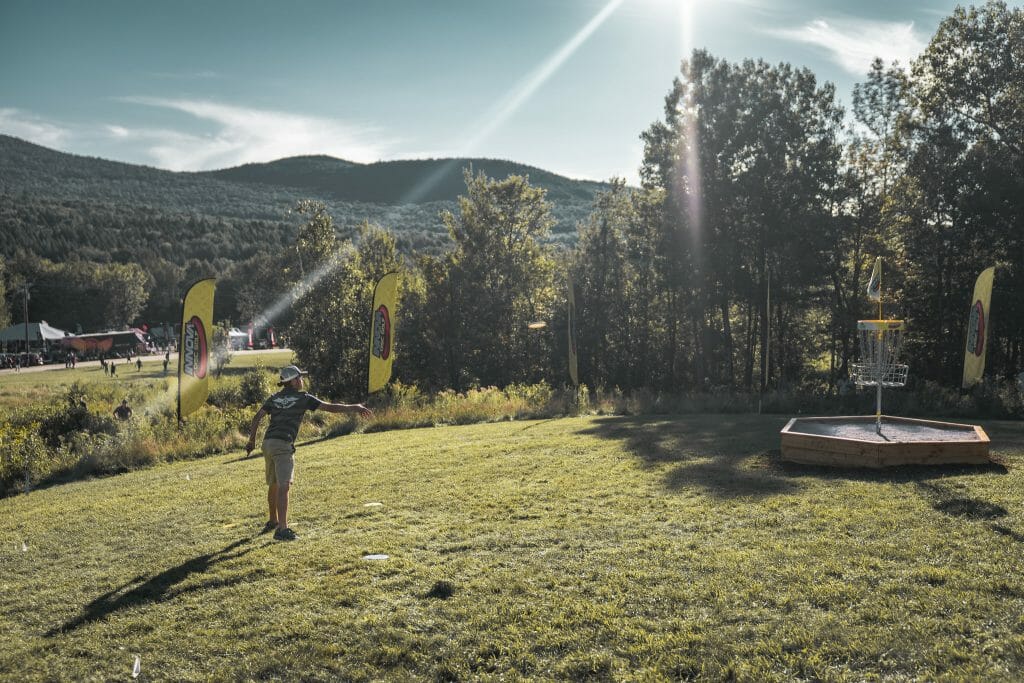 As the Disc Golf Pro Tour prepares to head into the Northeast for its next two stops, most touring pros will have to comply with stricter COVID-19 quarantine rules in the region.
Vermont — the home of the Green Mountain Championships, set for September 3-6 — is requiring a 14 day quarantine (or a 7 day quarantine plus a negative COVID test) upon arrival to the state for anyone traveling from outside of the Northeast or from Northeast counties with an active caseload higher than Vermont's.
Travelers are also permitted to quarantine at home if they travel to Vermont directly via personal vehicle following their quarantining period (14 days or 7 days + a negative test).
"We are going to be providing the option to create a player bubble at the [Smugglers' Notch] resort," said DGPT Tour Director and GMC tournament director Jeff Spring.
Smugglers' Notch and the Pro Tour are subsidizing the cost of lodging at the resort, keeping expenses down for players that want to quarantine in Vermont. With grocery service available and kitchens in the condos, it's an easy option, though Spring still expects most players to quarantine at home and then drive directly to GMC, which starts in 16 days.
The Pro Tour is also going to be able to enable players to play practice rounds during quarantine by closing off the Fox Run and Brewster Ridge courses to create a mini-bubble for a few hours.
Massachusetts — the home of the MVP Open, which was rescheduled to September 11-13 to accommodate quarantining rules — does not require travelers from Vermont to quarantine. Competitors coming from outside of the Northeast will need to quarantine for 14 days upon arrival to Massachusetts or produce a negative COVID test administered within 72 hours of their arrival to the state.
The Pro Tour has not been extensively testing athletes like some other professional sports leagues, but there have still been no known COVID-19 infections or reported symptoms among competitors. Some players have been tested; Spring says that all of the tests have come back negative. "I'm pretty happy with how things have gone," he said.
Recently, the Tour implemented a stricter mask policy, requiring players to wear a mask within 50 feet of the tee unless they are actively throwing. The rule change followed some compliance issues with mask usage under the previous rule, which only required that masks be worn if within two meters of another person.