Round 2 & 3 Recap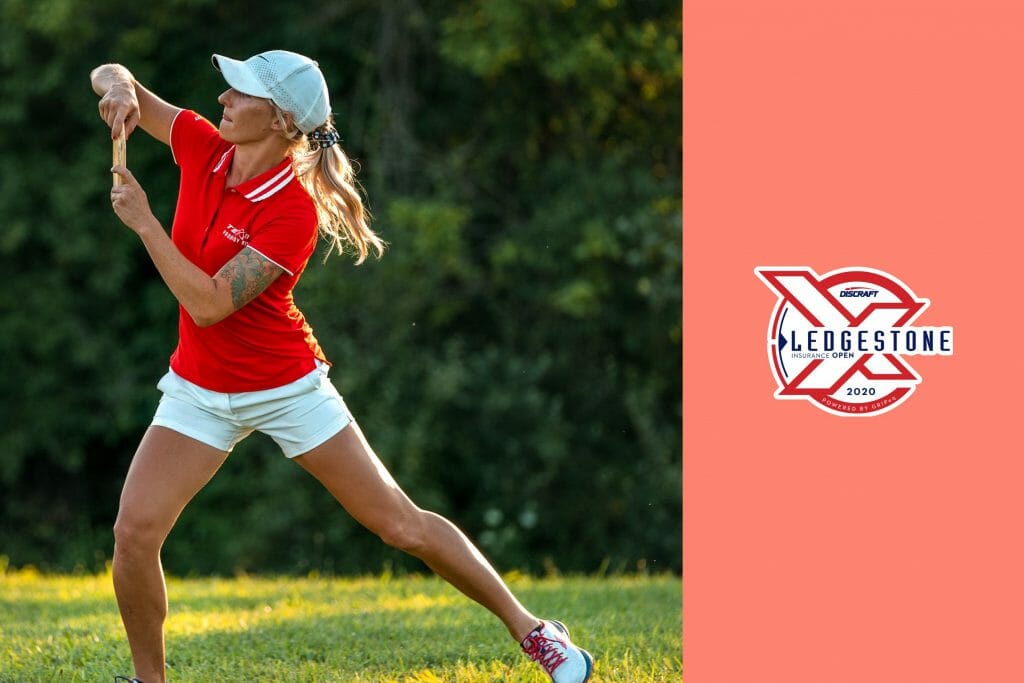 The sun may be setting on the competition as moving days at the Ledgestone Insurance Open belonged to one player.
Ending day one with a share of the lead, Catrina Allen used back-to-back 9-under par rounds on Fridy and Saturday to open up an 11 stroke lead heading into the final round. She's got two 1000+ rated rounds, and is leading the field in Circle 1 in regulation, C2 in regulation, parked, and birdies, and is second in C2 putting percentage.
Allen had a streak of seven straight birdies near the middle of the course on Friday, the best stretch of golf so far in the division. She parked four of those holes in a row for tap-ins.
Despite a lackluster opener, it was expected that Paige Pierce would be able to make a run at the lead over the weekend. While she is in second place, her combined scores from rounds 2 and 3 did not even equal one of Allen's efforts from the same time. Pierce leads the field in fairway hits, but is 30th of 40 players in OB rate.
Rounding out the podium, 12 strokes behind Allen but only one off Pierce, is Heather Young, who has been on fire from C2. Not only is she leading in putting percentage from beyond 10 meters, she also has the highest total number of hit putts from that distance with nine made.
Hailey King is tied with Catrina Allen for most birdies in the event, but has struggled with taking high numbers. Of her 10 over par holes, six are double-bogey or worse. King is also 35th in OB rate. She is tied with Sarah Hokom in fourth at 8-under par, two strokes behind Pierce for second.
Vanessa Van Dyken was tied for the lead after 18 holes, but a combined 2-under par over two days has dropped her into a tie for seventh.
Statline
Allen is less than $500 from eclipsing $200,000 in career tournament earnings. She'll be just the second female player of all-time to earn more than $200K from event finishes. Paige Pierce, $224,583, is the only other player to reach the mark.
Coverage