Final Round Recap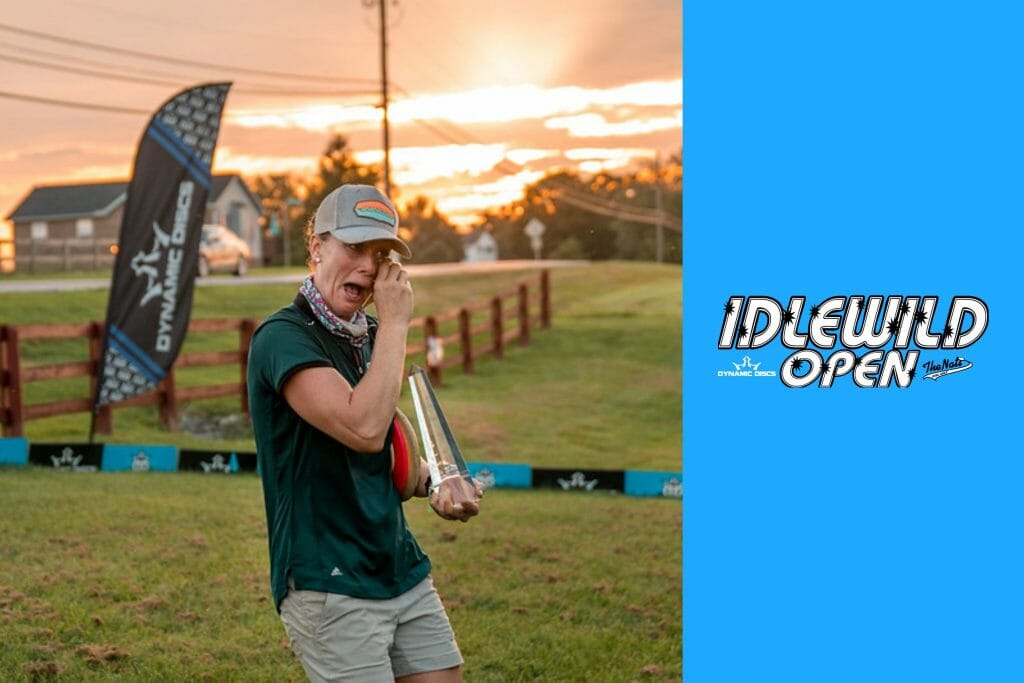 Sharing a card with world champions, it would be a first-time Elite Series winner that would steal the show at the Idlewild Open.
Ellen Widboom is no stranger to an A-tier win, but being near the top of a fully-attended Disc Golf Pro Tour event is something that has eluded Widboom during her career. Starting the final round with a six-stroke deficit, it looked more like she had the opportunity to find her second elite podium in a row than she'd be able to challenge for a win. Widboom's ability to limit the mistakes was the deciding factor in her first DGPT win.
For the weekend, Widboom tied for the lowest OB rate, as well as lowest percentage of holes played over par, and division-leading scramble rate. Her even par final round came in as the hottest of Sunday, and on the back 9 she saw the lead come into view as Sarah Hokom, the leader heading into the final round, began piling up bogeys. An early tree kick and two-putt on hole 14 led to a double-bogey by Hokom and gave Widboom a one stroke lead she would not relinquish. Widboom finished in at 8-over par total, one stroke ahead of second place Hokom.
Widboom did not just benefit from other's miscues. Her perfectly-cut corner tee shot on the right turning hole 12 beget an approach roller for the ages. A birdie there was one of many stroke swings in Widboom's favor. She also finished the event second in Circle 1X putting, 90%, and third in C2 putting.
The other lead card players, Hokom, Catrina Allen, and Holly Finley, only combined for two birdies compared to Widboom's three. Hokom finished second for the third time in four years, and Allen dropped down into third, and Finley to a tie for sixth.
Allen's putting woes continued, dropping 33% points each day, starting with 100% C1X putting Friday to finish at 33% on Sunday.
Paige Pierce finished in fourth, four strokes behind Widboom. She led the field in every major driving statistic, and was fourth in C1X putting, but was 31st out of 33 players in OB rate.
Heard
"I didn't check the scores until I made that upshot because I didn't know where it was…and I don't know…this is unreal." – Ellen Widboom with tears in her eyes on hole 18 as she soaked up her first largest career payout.
Coverage