Will more top-heavy fields limit the break-out stories?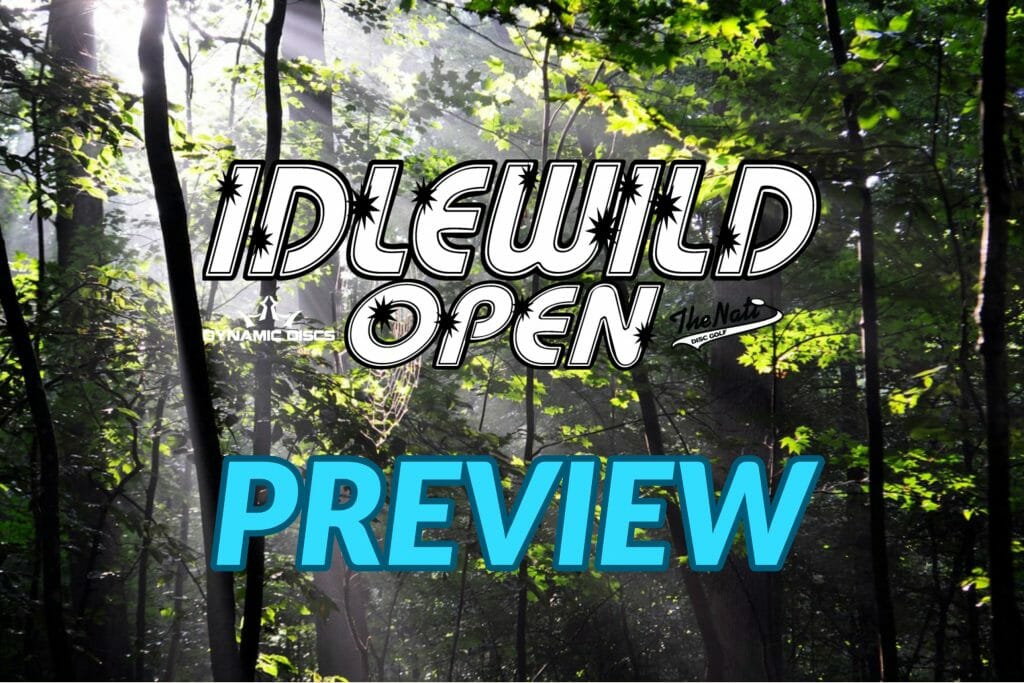 Into the woods we go! During this abbreviated, truncated, and generally mixed up season in the terrible year of 2020, we haven't seen any elite series disc golf deep in the woods. Well, arboreal enthusiasts rejoice, for this weekend the Disc Golf Pro Tour rolls on at Idlewild in Burlington, Kentucky.
Kevin Jones and Paige Pierce will be looking to defend their 2019 titles, and continue their streaks of exceptional play.
For Pierce, she'll be trying to make it four in a row at Idlewild. Pierce will be hoping for a little less drama than her 2019, which required a one hole playoff against Catrina Allen before it was all done and dusted. Sarah Hokom and Heather Young will have something to say on the subject, though. Both players have been on a run of top five finishes and have a track record of success at Idlewild. It was here a year ago that Young announced herself to the greater world.
Jones will be facing a much stronger and more complete field in his title defense than he faced in 2019. In past years, some of the major European competitions have conflicted with Idlewild dates, and so the event has tended to have a less top-heavy roster of competitors. Jones was in the driver's seat for most of the weekend at DGLO, until some unforced errors, and exceptional play from Eagle McMahon knocked him off the lead. Jones is entering this weekend fresh off of a win at Harmony Bends for the Mid America Open, and has looked confident on the course since the re-start.
Idlewild is consistently rated as one of the most challenging courses on tour. Not unlike Brazos East and Maple Hill, Idlewild features a handful of more "open" holes to contrast with some of the most tight, heavily-wooded, and down right dastardly hole designs we see all season. If we see the paucity of bogeys this weekend that we saw at DGLO, we will have seen something truly remarkable. Spoiler alert: it won't happen.
What we're watching
Is it the course or the competition? Idlewild has showcased a different side of the sport in the past, and players who normally don't often sniff the podium are known to shoot well in the woods. With a bigger field, though, will those coming out parties still happen in 2020?
Ricky Wysocki had a DNF at this event last season, his first time playing the event. He was six strokes off the lead when he withdrew after one round in 2019. What can he do with a full tournament? McMahon is also in the field for the first time this season.
Courtney "Pixie" Cannon has two recent second place finishes at A-tiers, including last weekend's MAO, but the Kentucky native has not placed better than 11th at Idlewild in three tries. Maybe the 2020 breakout story will be Cannon.
Past winners
| Year | Tier | MPO | FPO |
| --- | --- | --- | --- |
| 2022 | DGPT | Isaac Robinson | Catrina Allen |
| 2021 | DGPT | Kyle Klein | Paige Pierce |
| 2020 | DGPT/A-Tier | Eagle McMahon | Ellen Widboom |
| 2019 | DGPT/A-Tier | Kevin Jones | Paige Pierce |
| 2018 | DGPT/A-Tier | Paul McBeth | Paige Pierce |
| 2017 | DGPT/A-Tier | James Conrad | Paige Pierce |
Course
Idlewild: MPO – 9,194 feet, par 67; FPO – 8,917 feet, par 66
Why are trees? Sadly we won't have the poetic styling of Nate Sexton on hand to ask such timeless questions, but we can safely assume that almost every single player will be asking themselves, and anyone who will listen, that exact question all weekend.
Ironically, one of the most important holes each year has been hole 16.  Hole 16 is a 969-foot, par 5 which forces players to decide between placement, distance, or something in between off the tee into the tree-less great blue yonder…except there is a tight OB lined fairway with disc-eater tall grass along the fairway, an OB creek, and tree-guarded green. It is easy to stack OB strokes and bleed a lead very quickly on this hole, and many players have watched their chances vanish on 16.
Even in the win, Pierce started 2019 with a 9 on the hole.
How to watch
The Disc Golf Network will have live coverage for all three rounds, and the final round will be simulcast on the DGPT YouTube channel. JomezPro will have MPO lead card post produced coverage, and the Disc Golf Guy will cover chase card. GKPro will have FPO lead card post produced coverage. Alyssa Van Lanen will be on site behind her camera as usual, and UDisc Live will have live scoring.
As always, keep your eye on Ultiworld Disc Golf for all the latest and greatest in news and analysis.