We have no idea what to expect in the land of lakes.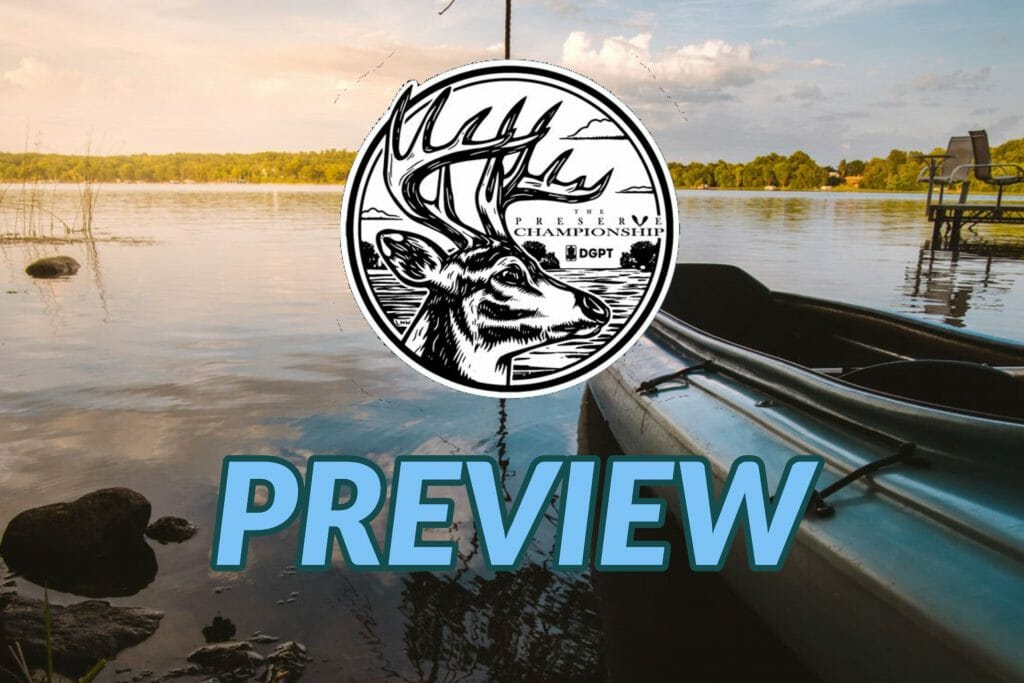 If you're looking to give your July Fourth weekend some sense of normalcy, The Preserve Championship might be just what the doctor ordered. The Preserve Championship in Clearwater, Minnesota, is a new event, on a new course system, designed and installed by local legend and top professional, Cale Leiviska. 
After a couple months without Elite Series events, the Preserve coming on the heels of the Dynamic Discs Open feels like an embarrassment of riches. Given the performances we saw in Emporia out of both Open divisions, this weekend should be exciting.
Missy Gannon has got to be feeling great going into this weekend in the Land of 10,000 Lakes. Her second place finish at the DDO is a career best at a Pro or National Tour event, and her 1004-rated final round was only bested by Paige Pierce's 1016-rated first round. Gannon led the field in putting at 85% from Circle 1X, and was second from C2 at 11%. For the record, she putted two percentage points better than Open winner Paul McBeth from inside 30 feet on more attempts.  Gannon was picked as one of the most underrated players and best putters in Ultiworld Disc Golf's anonymous player polls, and a deeper look at her stats from Emporia certainly bodes well heading into The Preserve, which might play similarly to the track in Emporia.
Adam Hammes has been on a bit of a heater stretching back to last June. "A bit" may be an understatement when we're talking about a stretch of over a year when he has bagged six top 10 finishes at Elite Series events, including the 2019 Great Lakes Open, USDGC, MVP Open, Hall of Fame Classic, and the 2020 Waco Annual Charity Open. Hammes is semi-local, hailing from Wisconsin, and should be very familiar with the course. Those of you who caught footage from the Par Save Productions Championship on the PSP YouTube Channel, will have seen him canning some big putts and playing the course to his game. If you're in a pick-em league, Hammes might be an easy pick up with big potential upside this weekend.
Things to Watch
Even if they get a couple extra days of practice, no player comes into the event with history or past performances on their side. Does that mean it opens the door for unexpected entrants into the top five, or will ratings prevail?

Leiviska may know this course better than anyone, but has pulling extra duty as an Assistant TD every helped on-course performance? It'd be a heroic effort for Leiviska to find the podium.

Sarah Hokom rejoins the Tour. Will her crafty forehand lines make up for a dearth of distance on a 9,000+ foot course?

How close are these players going to play to par? Always fun to see how accurate new courses are in their designations without past results to judge.
Past Winners
We've really got nothing to go off here.
The Course
Airborn Disc Golf Preserve, Black Bear Layout: MPO – 9,818 feet, par 63; FPO – 9,126 feet, par 64
A new event and venue is always an exciting prospect, especially one designed by a player like Leiviska. Those who have been watching the Par Save Production's Championship on the Par Save Productions YouTube channel will know that the Preserve property toes the lines between park golf, golf course style, with plenty of wooded elements to keep players honest. What we saw on Par Save is a good look at the style of course, but not the full picture. After seeing the Preserve in the Timberwolf and Lynx layouts, the reconfiguration for the DGPT will be known as Black Bear. We know that there will be plenty of water in play, tight angles and landing zones, and plenty of opportunities to watch the disc fly a long, long way.
The Preserve Championship Black Bear Caddy Book
How To Watch
A full slate of post-production resumes at the Preserve Championship with JomezPro on lead MPO, Central Coast Disc Golf on MPO chase, Par Save on MPO third card, and GK Pro on FPO lead.
Disc Golf Network will cover livestreaming each round. The MPO live card, which will not be on post-produced video, includes Simon Lizotte, Drew Gibson, Garrett Gurthie, and Leiviska. Coverage starts at 2 pm Central time Friday.
UDisc Live has scoring, and Alyssa Van Lanen will be on-site for photography.