Final Round Recap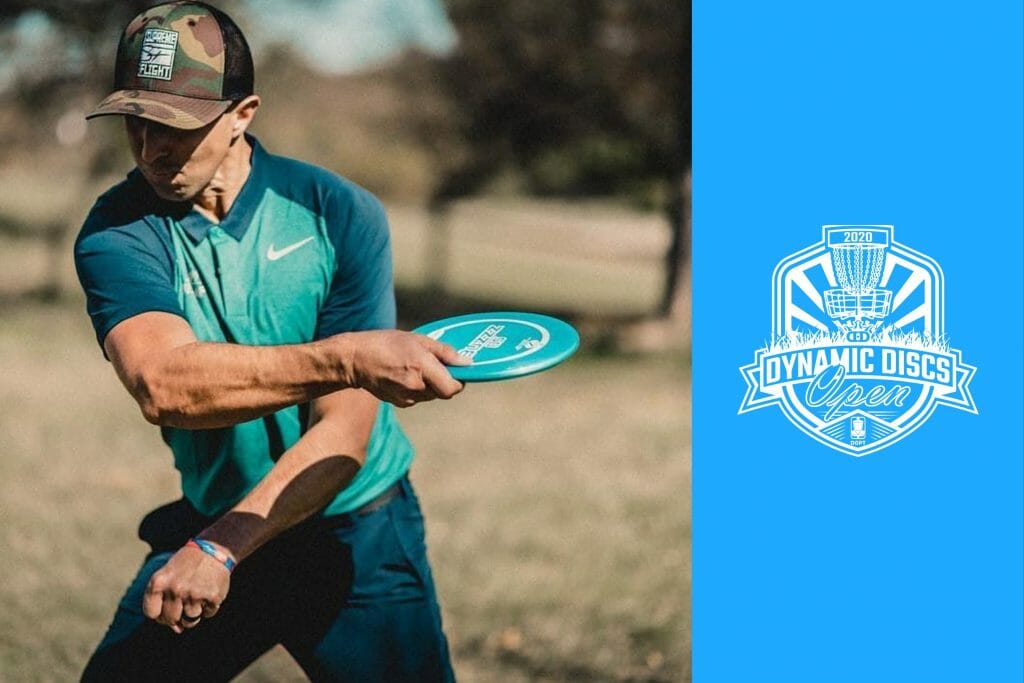 While three players on the lead card started the day within realistic distance of the top spot, it was chase card heroics that threatened the wire-to-wire leader in the end.
Coming into the final round Paul McBeth had yet to card a bogey or record an OB stroke. He was only building on his lead, going 3-under through seven holes as the rest of the lead card struggled to get going. Things changed on hole 8, however, with McBeth throwing out of bounds twice on the way to a triple-bogey 8 in the windy conditions. Two more bogeys would follow on holes 9 and 10 before he settled down for the remainder of the round. He finished with a 1-under par 64 on the day, and held on to win with a 24-under par total.
McBeth finished 39th in Circle 1X putting, 73%, but led in every major UDisc Live driving category – C1 and C2 in regulation, parked, fairway hits.
On the lead card, only Emerson Keith was within spitting distance of McBeth during his midround struggles, closing the gap to one stroke after a birdie on hole 11. Keith would match McBeth's 1-under round and finish in third at 19-under par total. Ricky Wysocki and Kevin Jones were both over par for the round, falling to fourth and sixth place, respectively.
Having started the day ten strokes behind McBeth, Calvin Heimburg steadily moved up the leader board all day going bogey-free in the whipping wind. With five birdies over the final six holes, by the time McBeth was ready to tee off on hole 18 Heimburg had finished off a drop-in birdie to pull within one stroke.
Heimburg would finish in second at 23-under par total after a 10-under par round. He led the tournament with a 44% mark from C2 putting.
Heimburg, Keith, Noah Meintsma (5th), Drew Gibson (8th), and Terry Rothlisberger (10th) claimed the five open USDGC qualifying spots.
Players were getting razzed by youth at the Emporia County Club pool when trying to tee off on hole 8. Terry Miller said it appeared to rattle Kevin Jones.