GK Productions went to Iowa to cover the Wanderlust Open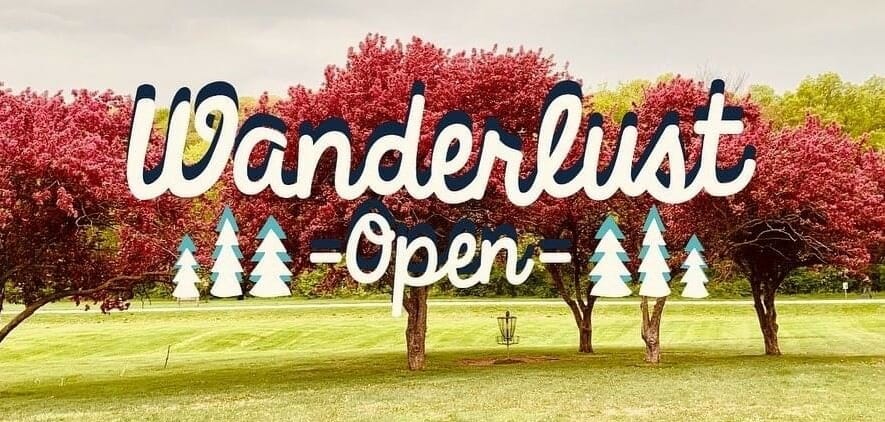 When we got the invite from the awesome people at Wander Disc Golf to come up to Des Moines, Iowa to film a couple rounds with Brian Earhart, Gannon Buhr, Terry Rothlisberger, and Jordan Castro, we couldn't have been more excited.
Nobody in the GK Pro team has ever explored the disc golf scene up in Iowa and we'd heard the courses were absolutely gorgeous. Rolling hills, vibrant green grass, and difficult hole designs. We also couldn't wait to see these players attack the challenging courses up close in person.
Brian is the player we've seen the most of in this grouping, but we've heard a lot about the young gun Gannon Buhr and how he was the youngest player in disc golf history to reach the 1000-rated mark. I believe he had just turned 15 the day we filmed this. That's just ridiculous. Jordan and Terry are also skilled pros we were excited to see play in person.
We pull up to the first course (Ewing Park) after a six-hour drive from Tulsa and were simply blown away with the beauty. We hop out of the van and are welcomed by Ty Tannatt of Wander to give us a rundown of the game plan for the Wanderlust Open.
It was cool seeing just how serious the players were taking these rounds as it was their first time playing a competitive match in a couple months. What makes Ewing Park so difficult is the constant elevation change, scattered trees, and its length. You'll only find a couple holes out here under 380 feet in the long layout
The first round got off to a slow start with a lot of pars but quickly sharpened up. Terry was throwing forehands over 450 feet like it was nothing. Brian was making putts left and right. Gannon throwing absolute bombs off the tee with a smooth, effortless form. Jordan was hitting almost every line he saw. Really just some impressive golf for how rusty these players should've been.
I've also never seen a card have as much fun as they were having. I'm always a fan for competitive smack talk — gamesmanship — but when it involves a 15-year-old doing it to grown men, well I become a bigger fan. The first round was full of smiles and laughter backed up by great disc golf. Jordan took the lead after round 1 with an 8-under par but the rest of the card is right on his heels making for an exciting round 2.
We grabbed a quick bite to eat and made our way to Pickard Park in Indianola, Iowa for round 2. The course didn't look that special when we first pulled in but once you get to hole 4, you start to get an understanding of how much of a beast it really is.
Pickard is a great variety of open and wooded holes that can make or break your round. Staying in clean spots is key to attacking this course and posting a good score. It's longer and more wooded than Ewing so these players had to bring there A-game if they wanted to come out on top. Jordan struggled early on which opened up the door for the rest of the card to make a move. Everyone was going back and forth all round and it shockingly came down to the very end. I don't want to spoil anything so you'll have to watch for yourselves to see who took the crown.
A huge thank you to Wander Disc Golf, Prodigy Discs, and 1717 Brewing Company for making all of this happen, and, of course, the players for allowing us to film them.