PDGA sanctioning will be required for any return to competition.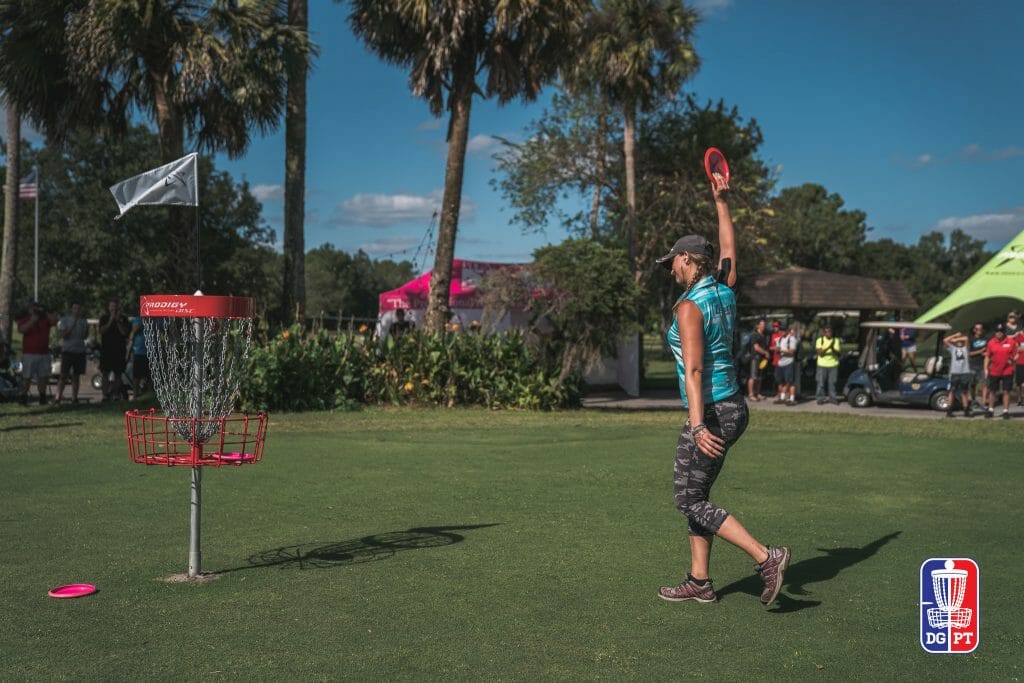 As states around the country begin to emerge from their coronavirus lockdowns, disc golf courses have been some of the first things to reopen. The Disc Golf Pro Tour is looking to join the wave.
DGPT Tour Director Jeff Spring was optimistic about the remainder of the season and said that the Portland Open, set for July 3-5, is still on the calendar.
"We're going to make an announcement on Friday either confirming or canceling," he said. "But I think we're good."
"We're an outdoor air sport with small numbers of people," he added. "And the fact that 50 states are allowing golf casually with fewer restrictions than we will have at our competitions means, to me, that people will play competitively, regardless of whether or not we restart elite series events. So I already see Tennessee State Championships as happening and people from all around are going to that June 6th and 7th…The fact is, with our best practices and guidelines in place, we can create an example of how to conduct these [events] in the best possible way."
Spring did confirm that PDGA sanctioning of their tournaments was still a prerequisite. "We feel confident that our relationship with the PDGA will allow our events to become sanctioned," he said. "And if they're not able to become sanctioned, then we won't hold them."
Oregon, the home of the Portland Open, has not yet opened up to PDGA sanctioning.
Other sports leagues including the PGA Tour — set to return next month — have outlined extensive safety measures to prevent the spread of coronavirus, including significant COVID-19 testing of players and staff. Spring for now declined to specify what safety measures the Pro Tour would require in order to return to competition but suggested that players would be asked to keep a circle's distance away from each other during tournaments. Spring said the DGPT is planning to release a full set of safety guidelines publicly next week.
Many states and localities are still not allowing organized events, and the ones that are generally do not yet permit events larger than 50 people. Could that be a problem for the Pro Tour?
"We're not holding events — what we're holding is virtual competitions," said Spring. "By virtual, what I mean is nobody is going to be together. We're stopping the use of the word 'event,' because it's not really an event. It's a tee-time based competition."
"The tournaments that we're going to hold are not going to be gatherings, and they're basically going to be safer than casual golf — ball golf and disc golf — that's going on in 50 states."
For now, the Pro Tour continues with its virtual putting tournament. The elite eight is next weekend.
Notes
The DGPT has done internal polling of players about whether or not they would be comfortable to return to the Tour. "Half of the players indicated they were wanting to restart for the west coast swing," said Spring. "About 40% said they were looking to start in the northern Midwest. And then 10% said later or unsure."
Spring on the National Tour canceling five of its six events: "From the touring pro perspective, it's unfortunate. From an event perspective, it's unfortunate but understandable. The NT events are heavily supported by the PDGA, and I think it's only prudent to look at those events through a slightly different lens. Most of the TDs on the DGPT have been very actively doing everything they can to keep the events going or rescheduled to an appropriate time. I think the NT is stable in our sport and I wish it was happening, but I understand why the events and the PDGA is taking a different course of action."
The San Francisco Open is still looking into the opportunity to hold an event — but at a venue outside of San Francisco proper. The DGPT doesn't want players to have to try to navigate traveling into a major metropolitan area like SF.
When the Tour returns, the plan is to continue with full media coverage: a live broadcast and post-produced coverage of MPO1, FPO1, and MPO2.