Who was snubbed?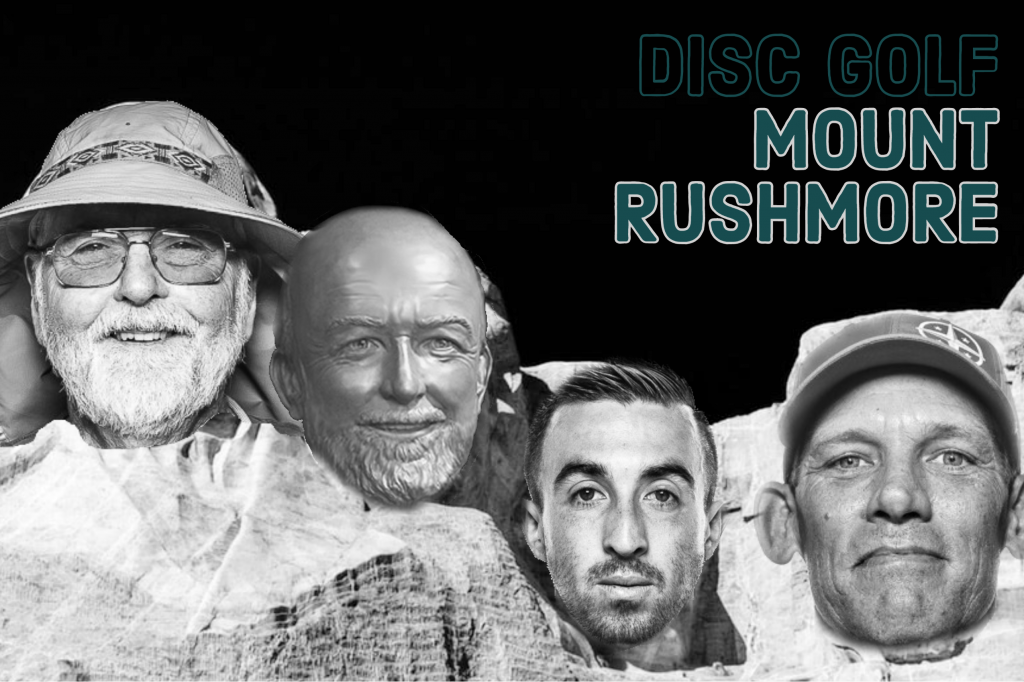 After taking nominations for a disc golf Mount Rushmore, the readers have spoken and elected an inaugural four person class to be etched in internet stone for all eternity. Or until we do this competition again.
Ken Climo led the voting gaining 21% of all votes, followed by Paul McBeth (18%), "Steady" Ed Headrick (12%), and Dave Dunipace (8%).
Climo is famously referred to as "The Champ" after dominating the pro scene through the '90s and into the 2Ks. McBeth has reeled off five pro world championships and a couple USDGCs since 2012. Steady Ed only invented the Frisbee and patented the modern disc golf target. Dunipace introduced the first beveled edge disc to the world through Innova Champion Discs and continues to be active in disc design.
The women receiving the most votes were Paige Pierce (7%), Elaine King (3%), and Juliana Korver (2%). Pierce edged-out Jussi Meresmaa for fifth place in voting although both were near the 7% mark.
The highest Europeans on the list were Meresmaa and Simon Lizotte (3%).
Rounding out the top 11 vote-getters, all receiving 2% of the vote, were Barry Schultz, Nate Sexton, Jonathan Gomez, Ricky Wysocki, and Avery Jenkins.