Stray thoughts from Wildhorse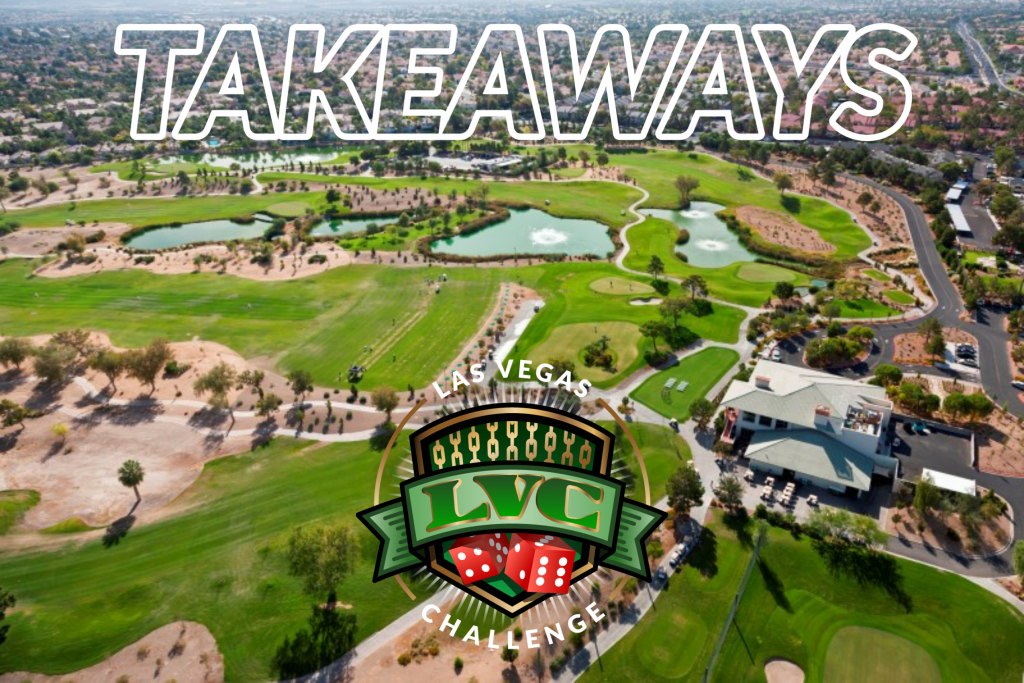 Ultiworld Disc Golf's coverage of the 2020 Las Vegas Challenge is presented by Innova Discs; all opinions are those of the authors. 
The Las Vegas Challenge was a birdie (or better!) battle from start to finish. There were so many storylines and so much potential for prognostication that it would be impossible to cover everything here. I'll try my best to collect some odd thoughts from a memorable weekend in Sin City.
I said it on the Upshot, but Nate Safe-ton is dead. Killed by a long range Dart, from a shady spot on a grassy knoll.
Nate had no business running this so confidently. He admitted that his other Dart throw-in on the previous hole was gently pushed down to proper height by the foliage on a "give it a chance" type of line, not an "I've got this" bid.
…and then he raises his hand in mid-flight? Who is this, Kevin Na?
https://www.youtube.com/watch?v=gEbjxQo2zjU
Look, safe players don't win in Sin City. That kind of salt-of-the-earth golf happens in Rock Hill, or at Smuggs. Vegas is where the gambler has to maximize the value of the cards they're dealt. You don't know what the weather is going to do, you can't always count on your disc to skip the same way, and your disc has no brakes once it begins flying. The Gambler be damned, this is Life In The Fast Lane, there's no holding or folding involved. They say though, that you can learn a ton about someone by how they gamble, so with that in mind let's see what else the Las Vegas Challenge can teach us at the dawn of the 2020 season.
---
This golfer:
and this golfer 
are the same person…somehow.
The Jekyll and Hyde game that Catrina Allen has been playing has survived the offseason. It sure seems like it's two different golfers, one for Circle 1x putts, the other for every other shot on earth. She had unreal stats off of the tee, even on courses designed for MPO, but you can bet that the elite FPO talent is not going to continue to let her off the hook on the green with misses of their own. The question will become whether or not they can get as many looks for birdie as Catrina generates.
---
Oskari Vikström may be the next Crush Boi. See exhibit A: the Finnish teenager delivers a rifle shot of a forehand that skips off of Ricky Wysocki's (backhand) disc on hole 5 of the final round. Yes, Ricky caught a little cabbage en route, but what's impressive is that Vikstrom's forehand never needed a flex angle. It was a pure "slight hyzer," and does the guy even use his lower body yet? It's all arm, and all-out distance. His seventh place finish at LVC is by far the biggest performance of his very-young career, but Jyväskylä-ians have plenty of reasons to be excited for their local boy's bright future.
https://youtu.be/JpfHPWqQ67U?t=836
---
In the first of five scheduled US appearances so far, Eveliina Salonen and Henna Blomroos finished second and third, respectively. Eveliina summed it up best when she said it felt, "…fine, but not great." There has been so much hype for these two for the past 12 months. Eveliina, after all, walks into Memorial as the defending champion. Henna nearly grabbed a 2019 DGPT victory of her own in Jonesboro shortly thereafter. However, it was the Estonian, Kristin Tattar, that once again stole the show once the tour reached the east coast, one-upping both Finns in the race to dethrone the American women1 by capturing her first Major title. Fast forward through the hype-filled offseason and neither Finn was able to punish Catrina Allen's dismal 48% C1x putting in Vegas. Two years ago that was fine, but for this new generation of European superstars to shatter the ceiling that all others have hit, they need to take some first place hardware home for the summer.
---
Philo Brathwaite is having a low key great start to his 40s. The 1023-rated Californian is a fixture on the scene, and though his track record of playing well in the early season is nothing new, five of his last seven rounds have been over 1040-rated. He's averaging 1042 golf so far in 2020, and that has translated to quality finishes. See below for the breakout of the numbers:
Hyzenbrownie: 1007, 1027, 1065 (2nd)
Samui Swine: 1050, 1033, 1050 (1st)
Asia Open: 1021, 1077, 1031 (T-2nd)
Wintertime Open: 1054, 1043, 1028 (T-2nd)
Las Vegas Challenge: 1043, 1004, 1059, 1082 (8th)
With numbers like that, Brathwaite may be a great budget pick for your fantasy disc golf league, especially on courses where he can make regular use of his trusty Roc upshots to preserve pars and dodge bogeys like he did at Wildhorse.
---
Tristan Tanner probably won't be anybody's candidate for "Breakout Player of the Year" (an unofficial title that we like to argue over here at Ultiworld), but you could make the case anyway. 
[ Need video link to long putt from TT ] 
He's only 20, he's a big thrower from Colorado with a new-school forehand cannon, but his putt is buttery smooth like he grew up throwing 86-molds. From long range he feathers them in with a floating, slightly nose-up spin putt that has the "unusual" miss for that style – high instead of left or right. His form is compact, simple, and has no hitches or awkward body movement which portends consistency during mentally and physically tough rounds. The field is certainly crowded these days with hungry young pros, but Tanner's combination of talents could prepare him for a breakthrough.
---
What stood out to you about the LVC? Add your own to the comments below! It will be fun to look back on this at the end of the season and see how it all worked out.
---
Apologies to Salonen's 2018 Konopiště Open win, it was just against a smaller field even though Catrina Allen was present. ↩