A quick catch-up on those offseason tournaments and pros still throwing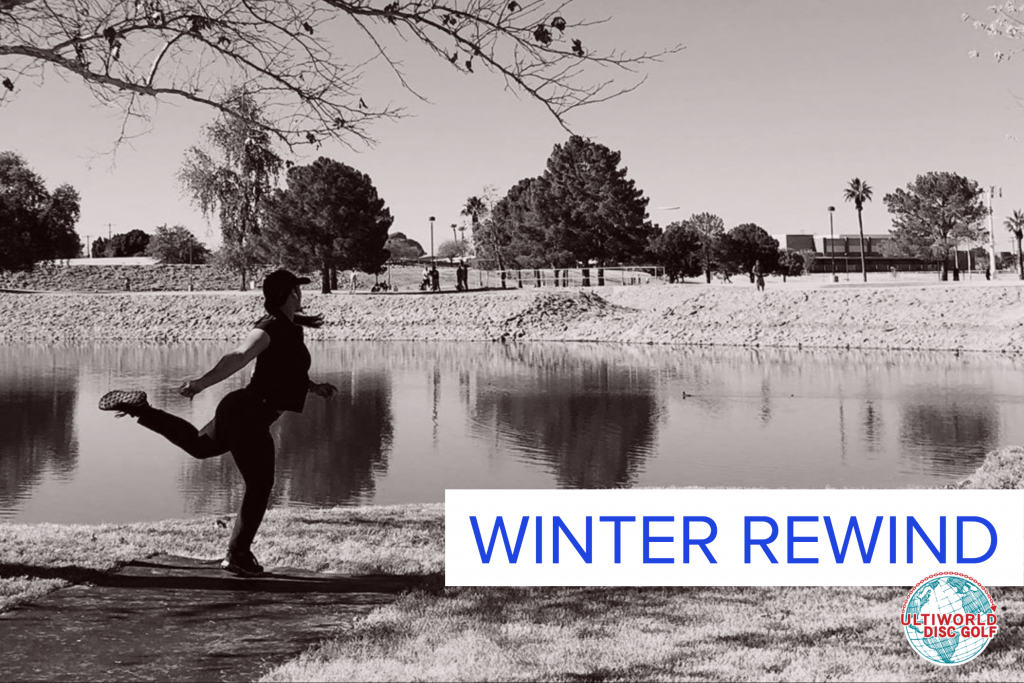 It's been more than three months since the Disc Golf Pro Tour Championship in Charlotte, and while some of the world takes a break from tournament play during the "offseason," high-level golf is still being played.
Time to check in on some of the game's top players to see what they've been up to.
Open Women
Catrina Allen: Apparently she wasn't even planning on playing, but Allen got a nice W at the Maricopa Open to start her year.
Jennifer Allen: Besides a couple lower tier wins to close out 2019, Allen has added Shelly Sharpe Memorial and Battle at the Fountain wins in 2020.
Jessica Weese: Won convincingly at the Chain Hawk Open
Lisa Fajkus: A 975-rated round closed out her Staddle the Brazos win.
Rebecca Cox: A December trip to Tupelo Bay resulted in a win.
Valerie Mandujano: Picked up a couple B-tiers at the end of last year, including the BATADGA Finals.
Callie McMorran: Has been playing a lot of second fiddle to Jennifer Allen recently, but did get first at the Mesa City Championship to go with her 2019 Phoenix Ladies Open victory.
Ellen Widboom: Widboom played 45(!) events last year and finished with wins at the South Florida Open, Moccasin Lake Open, and Hub City Halloween Open among others.
Heather Young: A new contract and she's 1-for-1 in 2020, winning the Pasture Open.
Kona Panis: A 2019 Inland Empire Championship and an Ice Bowl in 2020 are both quality victories.
Tina Oakley: Not always playing but usually at a course, Oakley got a win at the Fairhope Jubilee.
Open
Adam Hammes: Off to a humming start in 2020 with two impressive wins down in Arizona at the Shelly Sharpe Memorial and Maricopa Open.
Chris Dickerson: Closed out 2019 with solid wins at South Florida Open, Belch'n Turkey, and All Hyzer's Eve. A slow start to the new year by his own standards was rectified by a win at the Pasture Open,
Garrett Gurthie: A win at the Chain Hawk Open over Dickerson, and played in the Open division with siblings Evan and Alex.
Fox Hills Chain Hawk Open Coverage
Gregg Barsby: A stop-off in Texas netted a BATADGA Tour Championship for the Champ.
Emerson Keith: The Texas Armadillo never stops playing, and he's got the flex start wins to prove it.He got a good win at the Winter Warmup.
Jeremy Koling: Koling returned to win his fifth Tupelo Bay Open.
Dan Hastings: Starting 2020 strong with wins at the King's Cup and Mooky's Cup Not Yours over solid fields.
Cameron Messerschmidt: The newly-signed Gateway pro had a nice win over Calvin Heimburg at the Moccasin Lake Open.
Austin Turner: Is Turner officially back from injury? Wins in Charleston and Myrtle Beach suggest so.
Cameron Colglazier: An 1100+ rated round helped Colglazier to a Fairhope Jubilee victory.
Soblue Cameron Colglazier Fairhope Jubilee
Scott Withers: Sometimes easy to forget that Withers is rated almost 1040. A win at the 2020 Santiam Open go with three other late season victories from 2019.
Luke Humphries: Did we mention Humphries' Veterans Park Open W? We should have.
Andrew Presnell: Several late 2019 wins around Missouri for Prez, like the PLAY MO DISC GOLF Tour Championship.
Alex Russell: Top 10 finishes at USDGC and the DGPT Championship led to a November win.
Michael Johansen: Staying sharp with a victory at the Savannah Open.
Barry Schultz: Five wins since USDGC, including the Hall of Fame Classic A-tier and the Craven Chains Classic.
JohnE McCray: Hasn't played much but did win the New World Championship.
Brian Schweberger: Undefeated in five events in 2020 across two divisions, Schweby also had seven wins from October-December.
Austin Hoop: The 1010-rated California finished 2019 with a NorCal Championship and looks to be hitting the road hard in 2020.
Bradley Williams: Does an early Straddle the Brazos win mean more Williams on tour in 2020?
Sias Elmore: A late FLYR Open win in 2019 could be a good omen for 2020.
Colten Montgomery: A 2019 Inland Empire Championship and an Ice Bowl in 2020 are both quality victories.
Matt Dollar: Several area Dollar wins were highlighted by the Doc Holiday Shoot Out.
Clint Calvin: Calvin protected his home turf by winning the 2019 Morley Field championship.