Tattar is seeking her first win on tour in the United States.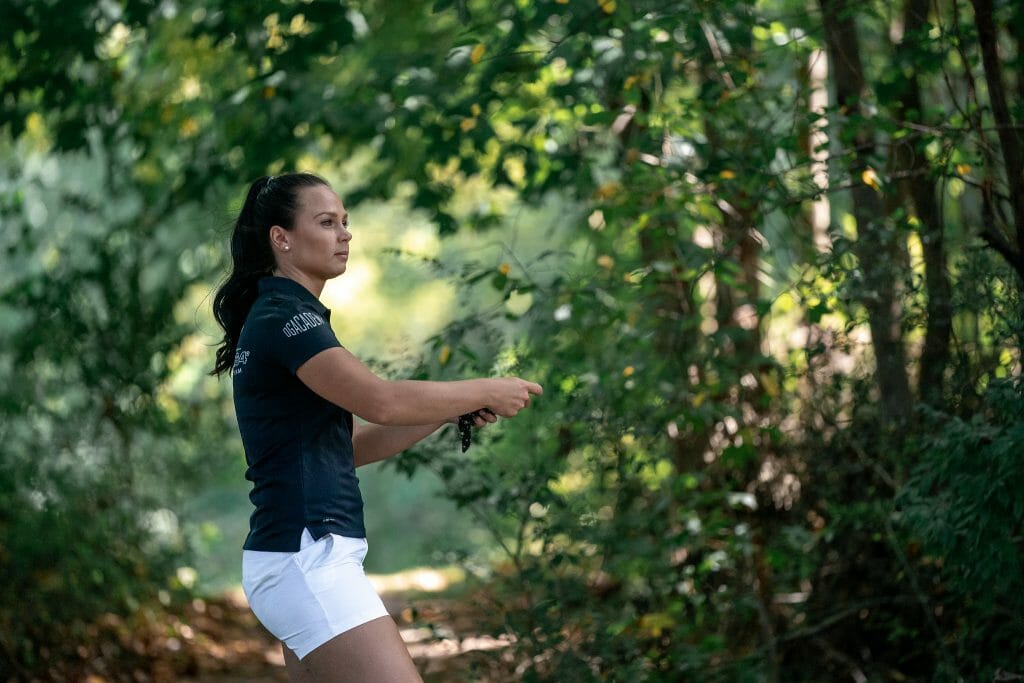 Kristin Tattar and Paige Pierce are tied going into the final round of the 2019 United States Women's Disc Golf Championships. Tattar's 1001-rated seven under par 58 was one stroke better than Pierce's 993-rated 59, which was good enough for her to claim a share of the 11-under par 117 lead.
Tattar and Pierce were both money off the tee, hitting 89% of their fairways on the day. Pierce had her putting going at 88% from inside C1X, while Tattar was at 75%. Both had nine birdies on the day, but Pierce carded three bogies, while Tattar only took two, and that is the difference going into the final round.
Catrina Allen, Sarah Hokom, and Paige Bjerkaas are knotted up in third place at six under par 122 overall, five shots back of the co-leaders. Bjerkaas made a big move up from eighth place thanks to a strong scramble game and 88% putting inside the circle.
At one point, Allen had birdied eight holes in a row, from hole seven to 14, and was looking poised to take the lead for herself thanks to her exceptionally strong day off the tee, but her short game let her down. Allen missed six putts from inside 10 meters.