Bazooka-armed Estonian lit up the European Open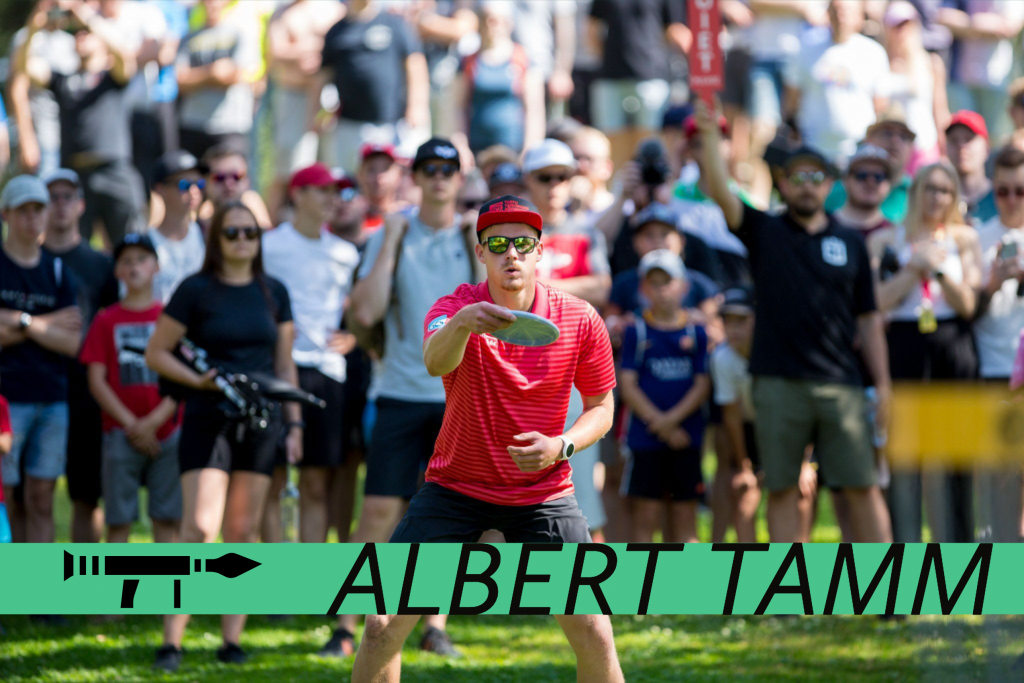 Albert Tamm announced himself to the world with an emphatic blast of his cannon arm at the European Open.
The Estonian played his way to a podium finish at the year's first major, and he backed it up with a second place finish at the Baltic Open Alutaguse Open. 
With his final round heroics on the Beast caught on video, Ultiworld Disc Golf caught up with Tamm on the Upshot. Don't have time to listen to the interview? Chris Wiklund got Tamm to answer a couple of rapid-fire questions. Get to know the up-and-coming European pro.
---
Ultiworld Disc Golf: How did you first get into the disc golf?
Albert Tamm: I first went to Tartu Tähtvere disc golf park with my friends for a round. It was 2014 autumn I think. 2015 spring I got more into the game. 
UWDG: What was it like making your on-camera debut on such a big stage at the European Open?
AT: It was awesome. I enjoyed every minute of it. 
UWDG: Can you tell us about the bazooka celebration?
AT: I first got the idea in round three on hole 9. Nailed it and got approval from Jeremy Koling to take it in front of the camera. 
Shoutout to A.J. Risley and Eric Oakley — those guys gave me the inspiration to add little more spice to long putts. 
UWDG: Are you planning on touring more in the U.S. next season?
AT: I am not sure at the moment. I'm currently taking my last year in college and planning to finish this off first. But I am working in that direction to take a full tour in the U.S. 
(ed note: Tamm confirmed on the Upshot that he would be traveling to the US for the PDGA Pro World Championships and staying through the United States Disc Golf Championship, touring and playing around six tournaments with Silver Lätt and Kristin Tattar.)
UWDG: Who are your disc golf role models or heroes?
AT: Janne Hirsimäki
UWDG: What is your favorite type of shot to throw?
AT: Hyzerbomb over everything and hyzer flip down the tunnel.
UWDG: What is your favorite course in the world and why?
AT: The Beast — this requires you to have certain shots in your bag. Technicality is just a whole another level there. 
UWDG: What courses are on your bucket list to play?
AT: Järva European Masters layout, DeLaveaga, and Rock Hill. 
UWDG: What's one thing that sets disc golf in Estonia apart from disc golf in the rest of the world?
AT: I have heard that sidearm shot has been coded into Estonian genes.