Ten of our favorites you might have missed this summer
Disc golf, professional and otherwise, is getting bigger all the time and that means it's busier than ever. It can be hard to keep up with everything. That's where our Monthly Summertime Dime comes in, where we find and review 10 of the best and sometimes random disc golf-related things that caught our attention. While we won't pretend to be able to provide a comprehensive accounting of everything that has happened, we'll do our best to keep this both informative and fun.
---
1. If you didn't have Laila Samuels's "Frisbee" on your poolside playlists then we apologize for not bringing it to your attention earlier. The Norwegian songstress had the single reach Spotify's Top 50 and Viral 50 in her home country, and we haven't been able to get Samuels singing "spiller frisbee" out of our heads for the past couple of months.
2. This deer is probably more unhappy with this drive than the thrower was.
3. Nothing like seeing your children pick up your good traits, or in this case, unfortunate tendencies.
Got roasted by my two-year-old this Father's Day from discgolf
4. Arby's: We have the discs.
What's the stability rating on this again? pic.twitter.com/RugBitP8Qb

— Arby's (@Arbys) June 7, 2019
5. We've seen several disc golf-inspired beer labels, but this XXL Brew from the Kokkedal Open in Denmark may be our favorite.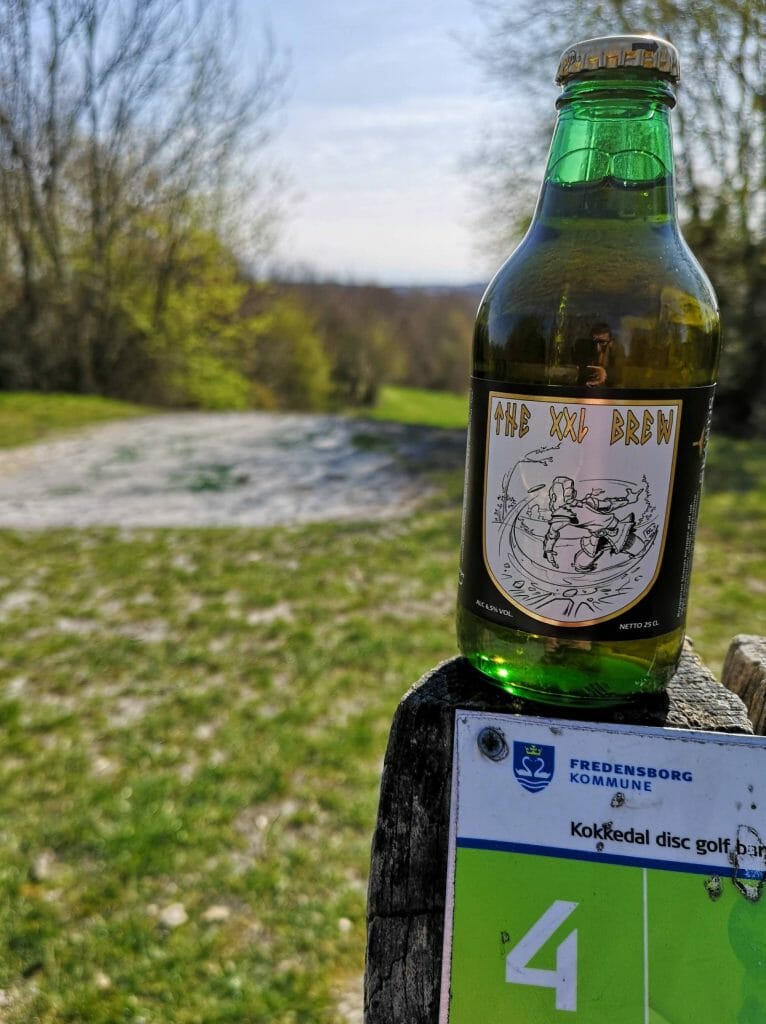 6. Delaware Governor John Carney got taken out by some members of the Delaware Disc Golf organization to throw a couple of holes. Forget going to your local parks and rec department, let's start appealing directly to the Governor's mansion to get more "small gems" in our communities.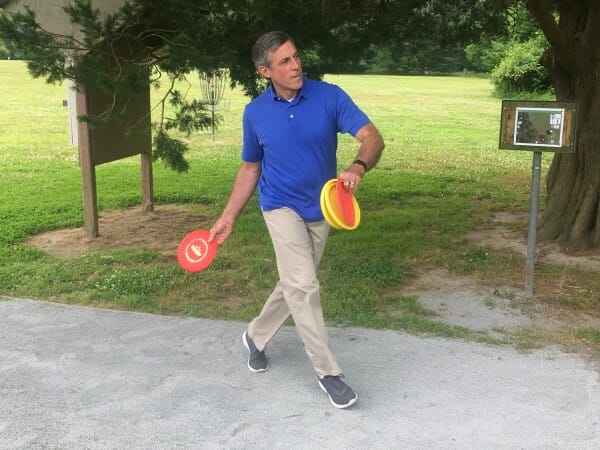 7. Are you this friend? Bonus points for naming the Georgia course this was filmed on.
Friend who is way too into a niche sport disc golf 
8. Yes, there was a disc golf version of the summer's most popular viral challenge – the Bottle Cap Challenge.
9. A little extra love to the PDGA Junior World Championship. Here is Junior <8 Boys champion Kaidin Bell ringing up a nice little forehand field ace during round three.
Day Three Peter Pan#PdgaJuniorWorlds #KaidinBell #BeDynamic #MakingMemories #DiscBaron #GrowOurSport #Sctop10 #TeamJudge

Posted by Melissa Elliott Bell on Friday, July 12, 2019
10. We started with a song so we feel like we should end with this remix of Deee-lite's "Groove Is In The Heart," an ode to the Shield by Jason Browne.
#teamshield is groovy, man. ?: Josh Browne#dynamicdiscs #westsidediscs #latitude64 #bedynamic #groovy #DDJB

Posted by Jason Browne on Saturday, May 18, 2019
BONUS: Anyone in a relationship has gotten this text.
When your wife beats you home and all of your discs came in at once.. from discgolf