King into tie with Holloköi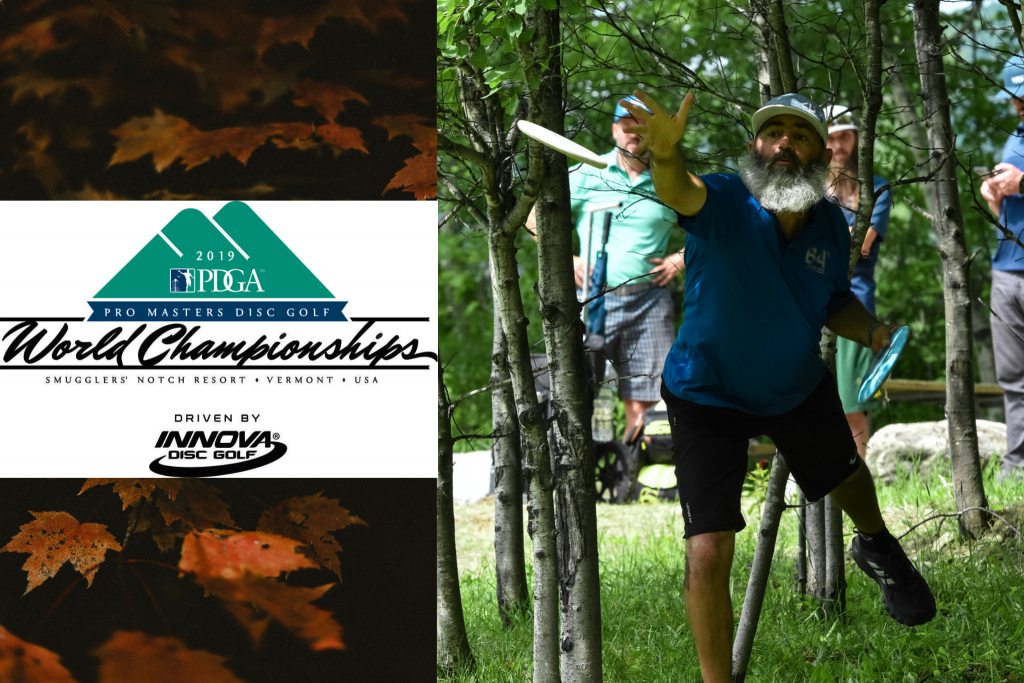 The mountain had calmed down on Wednesday, and the players at the Pro Masters World Championship were ready to take advantage.
It was JohnE McCray who posted the hot round in the 40+ division as the players moved over to the OB-rich Fox Run Meadows. A bogey-free 7-under par 56 from McCray paced the field and moved him into first by one stroke. The 1065-rated day included one of only two birdies on the 1225-foot par 5 hole 7. McCray is 6-under par 118 total through two rounds.
Dave Feldberg and Barry Schultz both turned in under par rounds Wednesday and are averaging golf in the 1030s. They sit in second and third place respectively at 5-under par and 4-under par. Play moves back to Brewster Ridge Gold on Thursday.
On Brewster Blue Wednesday was Women 40+. Natalie Holloköi continued her strong showing with an even par lap in the woods that kept her in a tie for the lead at 23-over par 147 total. Courtney McCoy dropped from a share of first, and Elaine King took her place after shooting the only under par round in the division in round two. It will be interesting to see how the player perform at Fox Run in good conditions.
Ron Convers overtook the lead in 50+ and stretched it to four in the process. He is in front at 13-under par 111 total. Patrick Brown caught round one leader Kevin Babbit during the Fox Run playthrough, and the two are tied in second place at 9-under par. Jonathan Baldwin, 8-under par, has a three stroke buffer on fifth place.
Mitch McClellan is the only player to shoot two rounds rated 1000+ in 55+ and overtook Eric Rainey for the lead. Dave Greenwell lost ground in 60+ but is still six strokes ahead. Alan Beaver, 65+, Dr. Rick Voakes, 70+, Pete May, 75+, and Carlos Rigby, 80+, maintain their division leads.
Pam Reineke, Women 55+, and Laurie Cloyes-Chupa, Women 60+, also added strokes to their first place positions