Top shots from the top video providers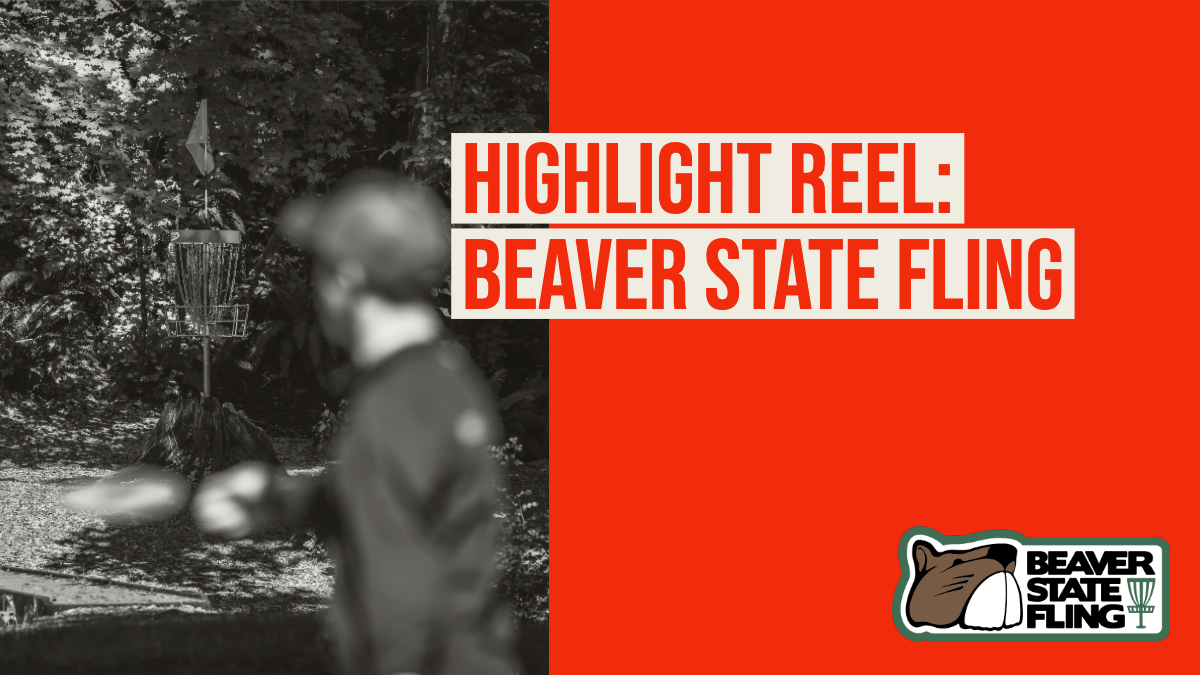 The Beaver State Fling produced more than 10 hours of round coverage, not including the PDGA daily video recaps, and we couldn't have been more thankful. We'll take every excuse to watch disc golf at Milo McIver State Park.
Central Coast Disc Golf went above and beyond covering all four rounds, 36 holes alone on Friday, and still pushing everything out within 24 hours. JomezPro covered MPO chase, and the Disc Golf Guy, with Johnny V on catch cam, handled FPO.
We've broken down highlights by provider, and tried to limit it to the best of the best. We're reposting JomezPro's own highlight reel.
Did you favorite shot make the cut? What did we miss?
---
Central Coast Disc Golf
Round 1
2019 Beaver State Fling – Round 1 Part 1 – Kevin Jones hole 5 drive
2019 Beaver State Fling – Round 1 Part 1 – Scott Withers hole 6 putt
2019 Beaver State Fling – Round 1 Part 1 – Kyle Crabtree hole 9 thumber approach
2019 Beaver State Fling – Round 1 Part 2 – Eagle McMahon hole 10 putt
2019 Beaver State Fling – Round 1 Part 2 – Kevin Jones hole 11 putt
2019 Beaver State Fling – Round 1 Part 2 – Kyle Crabtree hole 11 putt
2019 Beaver State Fling – Round 1 Part 2 – Kyle Crabtree hole 14 putt
2019 Beaver State Fling – Round 1 Part 2 – Scott Withers hole 18 roller drive
2019 Beaver State Fling – Round 1 Part 2 — Eagle Mcmahon hole 18 putt
Round 2
2019 Beaver State Fling – Round 2 Part 2 – AJ Risley hole 13 drive
2019 Beaver State Fling – Round 2 Part 2 – Aj Risley hole 14 approach
Round 3
2019 Beaver State Fling – Round 3 Part 1 – AJ Risley hole 5 drive
2019 Beaver State Fling – Round 3 Part 2 – Seppo Paju hole 11 approach
2019 Beaver State Fling – Round 3 Part 2 – Seppo Paju hole 12 putt
Final Round
2019 Beaver State Fling – Final Round, Part 1- Seppo Paju hole 2 drive
2019 Beaver State Fling – Final Round, Part 1- Eagle McMahon hole 2 putt
2019 Beaver State Fling – Final Round, Part 1- Seppo Paju hole 3 roller
2019 Beaver State Fling – Final Round, Part 2 – Seppo Paju hole 12 drive
2019 Beaver State Fling – Final Round, Part 2 – Eagle McMahon hole 14 approach
2019 Beaver State Fling – Final Round, Part 2 – Seppo Paju hole 17 putt
The Disc Golf Guy
Round 2
2019 Beaver State Fling • R2F9 • Paige Pierce hole 9 approach
2019 Beaver State Fling • R2F9 • Vanessa Van Dyken hole 9 putt
2019 Beaver State Fling • R2B9 • Vanessa Van Dyken hole 18 approach
Round 3
2019 Beaver State Fling • R3F9 • Jennifer Allen hole 4 putt
2019 Beaver State Fling • R3F9 • Catrina Allen hole 5 roller drive
2019 Beaver State Fling • R3B9 • Jennifer Allen hole 12 drive
2019 Beaver State Fling • R3B9 • Paige Pierce hole 18 drive
Final Round
2019 Beaver State Fling • R4F9 • Catrina Allen hole 8 approach
2019 Beaver State Fling • R3B9 • Jennifer Allen hole 11 approach
2019 Beaver State Fling • R4B9 • Paige Bjerkaas hole 13 putt
2019 Beaver State Fling • R4B9 • Catrina Allen hole 14 putt
JomezPro
JomezPro Beaver State Highlight Reel