What are the past champions of Toboggan up to?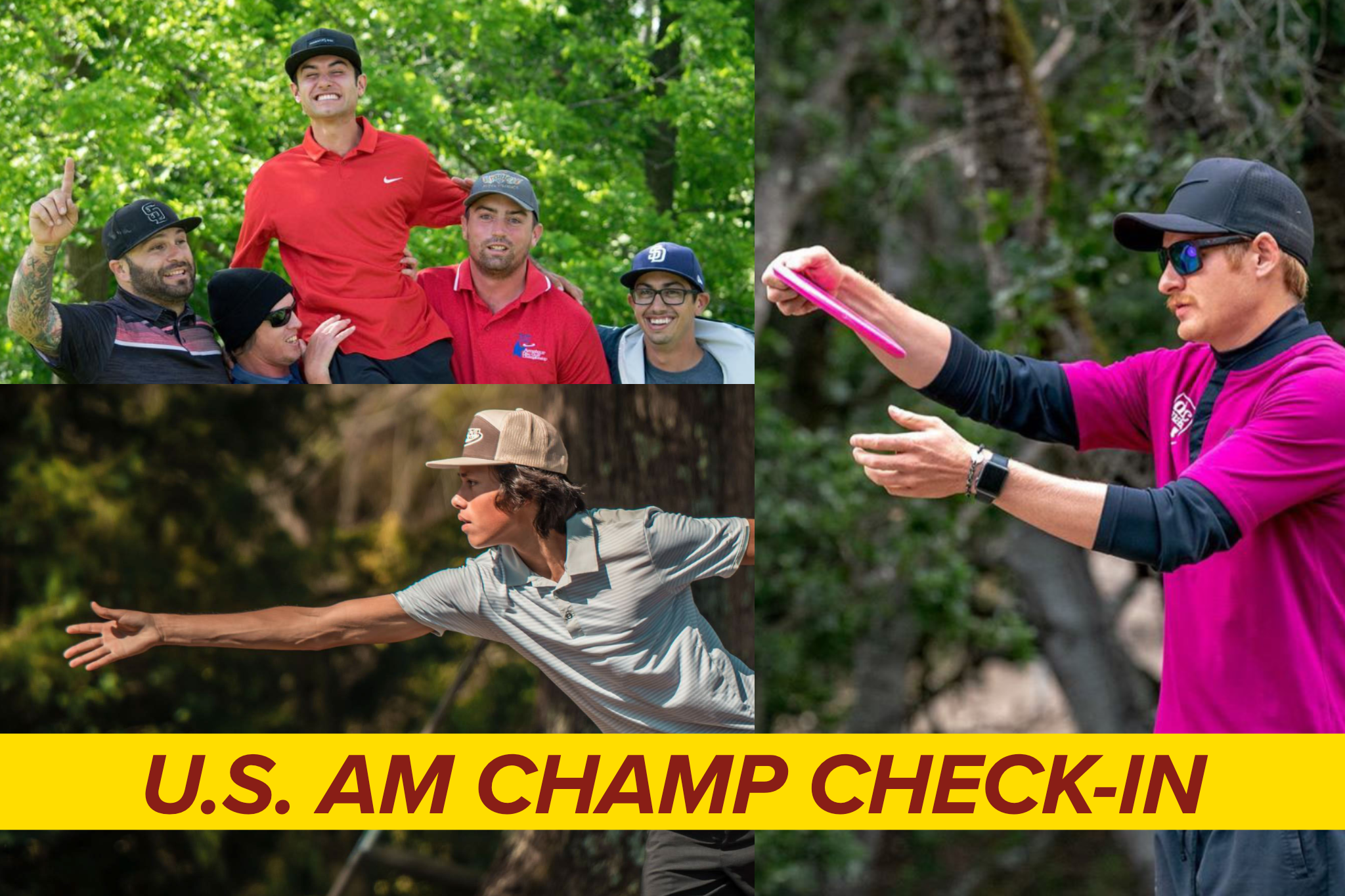 Over the better part of two decades, amateurs have tested their mettle on the Toboggan course in Michigan at the United States Amateur Disc Golf Championship. The tournament has proved to be an accurate judge of talent, as past winners of the event continue to make an impact on the professional scene.
With the 2019 USADGC this weekend, we'll be watching closely, as we may be talking about this year's champion in the months or years to come.
We looked back at past U.S. Am winners to see where their disc golf careers have taken them.
2018 US Amateur Disc Golf Championship
Current Rating: 1002
Highest Rating: 1002, May 2019
Notable Finishes: 4th, 2019 Daniel Boe Memorial; 6th, 2019 Challenge at Goat Hill; 74th, 2018 USDGC
If you are on disc golf Instagram you probably are familiar with Clint Calvin, the So-Cal bomber who puts in shifts at Morley Field and poolside putting sessions on the regular. Calvin has done some touring this season but played the best in his home state. He'll be in Oregon this weekend playing his second NT.
Current Rating: 957
Highest Rating: 967, December 2018
Having finished 25th after getting out to the early round one lead at 2016 US Ams, Oleskie got his redemption a year later and led wire-to-wire on the way to his 2017 win. He's not always playing in tournaments, but he is registered for some upcoming Disc Golf Pro Tour events around his midwestern home, including the Great Lakes Open on the same course he captured his biggest win.
Current Rating: 997
Highest Rating: 998, January 2019
Gavin Rathbun continues to rake in B and C-tier titles in the Illinois area and occasionally ventures to major events around the country. He's played 12 events so far in 2019, winning three, and will be at the Ledgestone Insurance Open.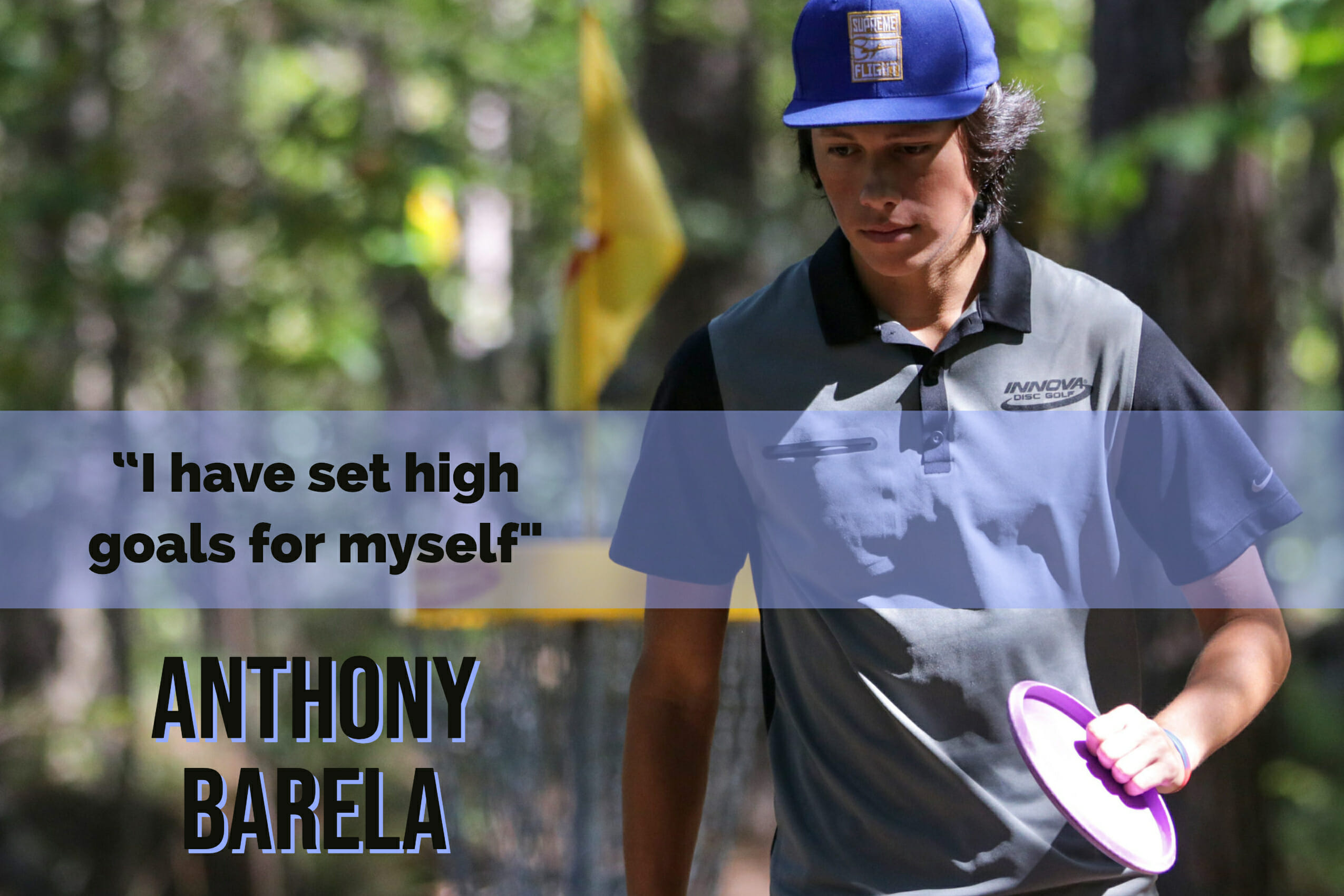 Current Rating: 1018
Highest Rating: 1026, July 2018
Notable Finishes: 1st, 2019 Shelly Sharpe Memorial; 4th, 2019 Glass Blown Open; 6th, 2018 Memorial Championship; 10th, 2017 Beaver State Fling; 1st, 2015 PDGA Amateur World Championship
Anthony Barela made his presence felt as a 15-year-old, winning the US Am Championship by five strokes. He'd go on to follow-up his performance in Michigan with an Amateur World Championship later the same year. Since graduating high school in 2018, the young gun has gotten his road legs under him and had some solid finishes at major events on the PDGA National Tour and Disc Golf Pro Tour. He won his first A-tier earlier this year.
Colten Montgomery Kona Panis Van Life
Current Rating: 1006
Highest Rating: 1009, March 2019
Notable Finishes: 8th, 2018 GBO; 3rd, 2018 Jonesboro Open; 1st, 2017 303 Open
Discmania-sponsored Colton Montgomery committed to the road life in 2018, and has been touring with Kona Panis in a new rig for 2019. He picked up his first A-tier win in 2017 in his home state of Colorado, and has played particularly well at the Glass Blown Open the past two seasons.
Current Rating: 976
Highest Rating: 994, June 2014
A player who didn't keep up the tournament play much in the years following his US Ams win, Raymond Oberley, Jr. was playing very good golf immediately after the Toboggan tournament. He won the Cedar Creek Open A-tier in July over a field that included Cale Leiviska, Paul Ulibarri, and Dustin Keegan. In 13 events that calendar year after turning Pro, Oberley never finished outside the top 10. He would only play two events in 2014, come back to finish second at the Cedar Creek Open in 2015, take 2016 off, but win two C-tiers last year. Phew.
Current Rating: 930 (as of 2017)
Highest Rating: 965, September 2012
PDGA Membership Expired 2018
Unfortunately, Ted Stoebling's PDGA membership has been expired since the end of 2017, but we can still add a little info on the Michigander. Even after winning US Ams he would continue to play both Advanced and Open, only accepting cash once, in 2016. Stoebling was on the final round lead card with Alex Geisinger when he won the event in 2012.
Current Rating: 1012
Highest Rating: 1013, July 2018
Notable Finishes: 1st, 2019 Des Moines Challenge; 1st, 2017 Wildcat Springs Keosippi Open; 1st, 2015 Great Lakes Open
We just featured Benjamin Callaway for his 2019 Des Moines Challenge victory, so it's safe to say Callaway is still out here throwing. He's maintained a very respectable rating in the 1010s. 
David Wiggins JR Disc Golf Distance
Current Rating: 1005
Highest Rating: 1025, October 2013
Notable Finishes: 9th, 2015 Maple Hill Open; 8th, 2014 Texas States; 10th, 2013 USDGC; World Distance Record Holder
David Wiggins, Jr. was an Amateur World Champion several times over in Juniors divisions before winning US Ams in June 2010. He'd won the Amateur Championships at Bowling Green earlier that year in April, and completed the Am treble by snagging victory in the Advanced division at Am Worlds later in June, all while still Juniors I eligible. While never making a full go at touring, Wiggins would record several impressive finishes at premier events and continues to make annual trips to Pro Worlds. He's best known for his distance records.
Career Wins: 12
Career Earnings: $4,112.00
PDGA Membership Expired 2015
Career Wins: 16
Career Earnings: $7,788.17
PDGA Membership Expired 2013
Career Wins: 7
Career Earnings: $4,353.50
PDGA Membership Expired 2011
Career Wins: 8
Career Earnings: $4,521.50
PDGA Membership Expired 2017
Current Rating: 986
Highest Rating: 1015, November 2012
Notable Finishes: 7th, 2010 PDGA Pro Worlds; 5th, 2008 Vibram Open; 4th, 2008 Brent Hambrick Memorial Open; 1st, 2007 Greater Des Moines Challenge; 1st, 2006 DGTV Fall Open
Adam Olsen has stayed active since his US Ams win in 2005, the first year he joined the PDGA. He became Masters eligible this season, and has racked up 70 wins and more than $70,000 over a decade of pro play. Olsen had impressive 2008 and 2010s.
Current Rating: 966 (as of 2016)
Highest Rating: 1013, May 2010
PDGA Membership Expired 2016
Since winning in 2004, Scott Slater has come and gone from tournament play. He made it to several National Tour events in 2005, with his best finish coming in the form of a 14th place showing at the Beaver State Fling, but hasn't reupped his PDGA membership since 2016.
Current Rating: 929
Highest Rating: 1016, May 2005
Notable Finishes: 2nd, 2005 Melbourne Open; 3rd, 2005 Disc Golf Hall of Fame Classic; 10th, 2004 Bell South Open; 10th, 2004 Minnesota Majestic
Peter Middlecamp did some legit touring and made some decent money in the two years following his 2003 US Am victory, and then did not play any sanctioned events for five years. In 2004, Middlecamp had four top 10 finishes at NTs, and upped it to five in 2005. He again took a break for 10 years starting in 2009, until playing six events so far this season. Middlecamp is now Masters eligible.
Current Rating: 1003
Highest Rating: 1021, August 2007
With the exception of 2011, Scott Burnett has continued to play events in the 17 years since his title. In 2008, Burnett played 8 tournaments, never finishing below fifth place. He became Masters eligible in 2018.