Rico, Dickerson, Widboom stacking W's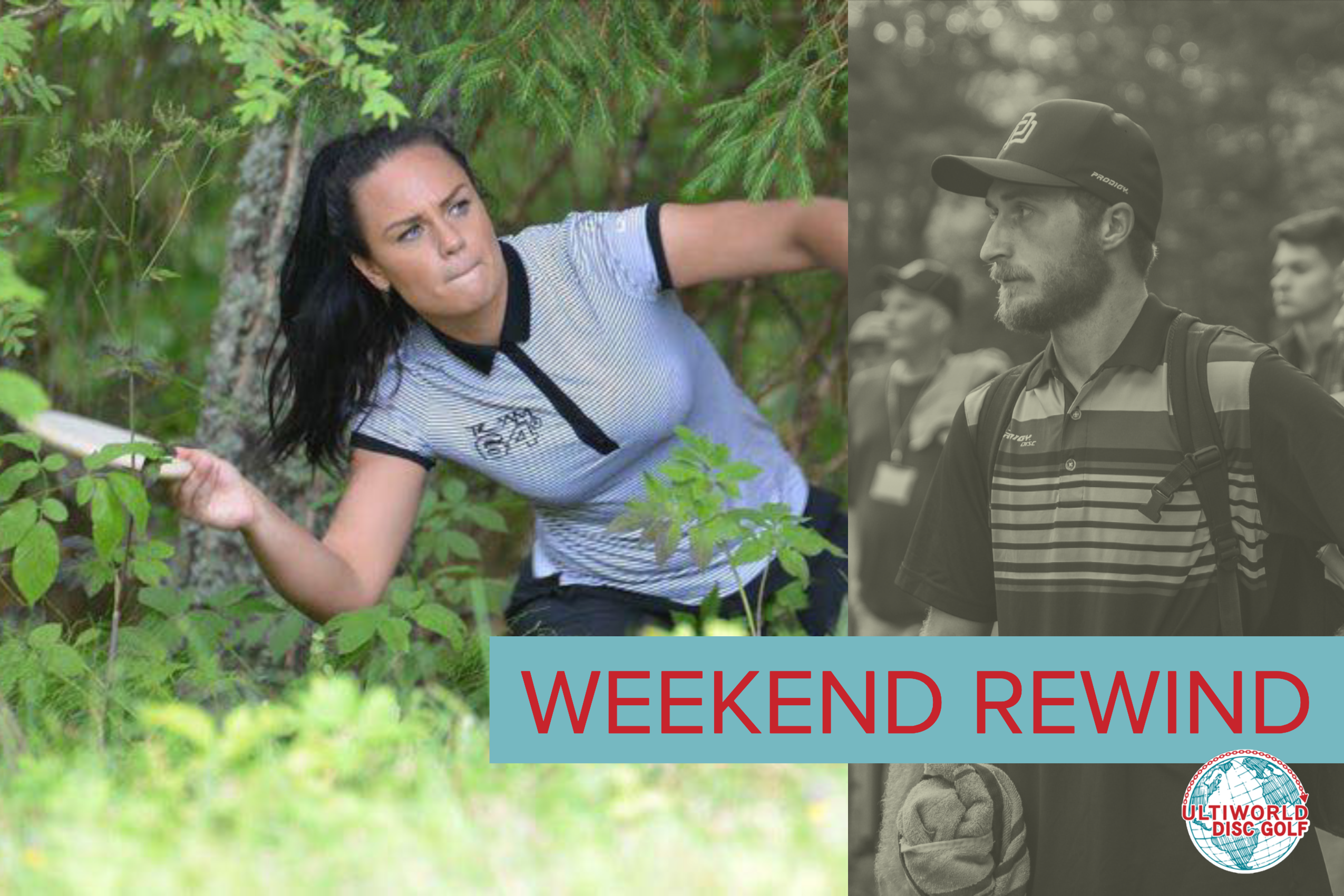 At the Kokkedal Open in Denmark, a EuroTour stop again ended in a Kristin Tattar victory.
Tattar is 3-for-3 in ETs this season, and undefeated in five events in 2019. Even after seeing her rating rise 10 points to 946 in the May update, she was still able to shoot above her rating all three rounds in an 18 stroke win in Kokkedal.
"That's what I'm the most happy about – all my round ratings have been quite high," Tattar told Ultiworld Disc Golf. "It makes winning even more special to me."
Fellow Estonian Maris Perendi finished in second place behind Tattar for the second time at her second ET event.
On the Open side, Håkon Kveseth picked up his first career EuroTour win with a 37-under par final score.
"It was just solid all over," Kveseth said of his tournament. "Then suddenly disc golf was easy. I had a pretty solid lead going into the finals, so the second and third rounds were key."
Kveseth's 1050-rated second round, the third highest-rated of his career, was the separator he needed to take home the win. Knut Valen Håland finished seven strokes back in second place. Henric Hagman and Kristian Bengtsson tied for third, and Silver Lätt and Linus Carlsson tied for fifth.
The EuroTour returns June 7 at the Sula Open.
---
In the Masters division at the Masters Cup, the fields played all three rounds at the DeLaveaga Disc Golf Course.
Steve Rico continues to leave his mark on 2019 and notched another win. He is undefeated in four events at the Masters division — including all three corresponding A-tiers at National Tour stops — and has four Open wins as well.
Rico played over his rating all three rounds to finish at 19-under par total, five strokes ahead of second place Patrick Brown. Jenna Johnson won the Masters Women's crown.
---
Heading over to the east, Huk Central pulled in some of the region's finest for a 50 player Open field. Andrew Fish made the trek down to South Carolina and averaged 1046-rated golf over four rounds, but it wasn't enough to knock-off defending champion Chris Dickerson.
Dickerson opened the tournament with a 1079-rated first round and would go on to win by three strokes over Fish. It's Dickerson's ninth win of the season. Brett Mierzejewski Stetson, a 992-rated local, beath out several 1000+ rated players, including JohnE McCray, to take the final podium spot.
Ellen Widboom continues to pick up A-tier wins. She left Sarah Cunningham in the dust, winning by 21 strokes. Widboom's final round came in at 990-rated. It's her ninth win of the year, and third A-tier.
Barry Schultz was able to best Dave Feldberg by six strokes in the Masters division. It was a two horse race, as Feldberg was 14 strokes clear of third place.
---
Back on the west coast, Kyle Crabtree remains perfect in the Open division this season, winning the Kitsap Classic for his first A-tier of 2019. He is now 7-for-7 on the year. Crabtree topped Dustin Keegan by two strokes and averaged 1048-rated golf over two rounds. Taylor Foth won FPO by seven strokes.
---
Loosies