Who are we missing? Who is in your top three?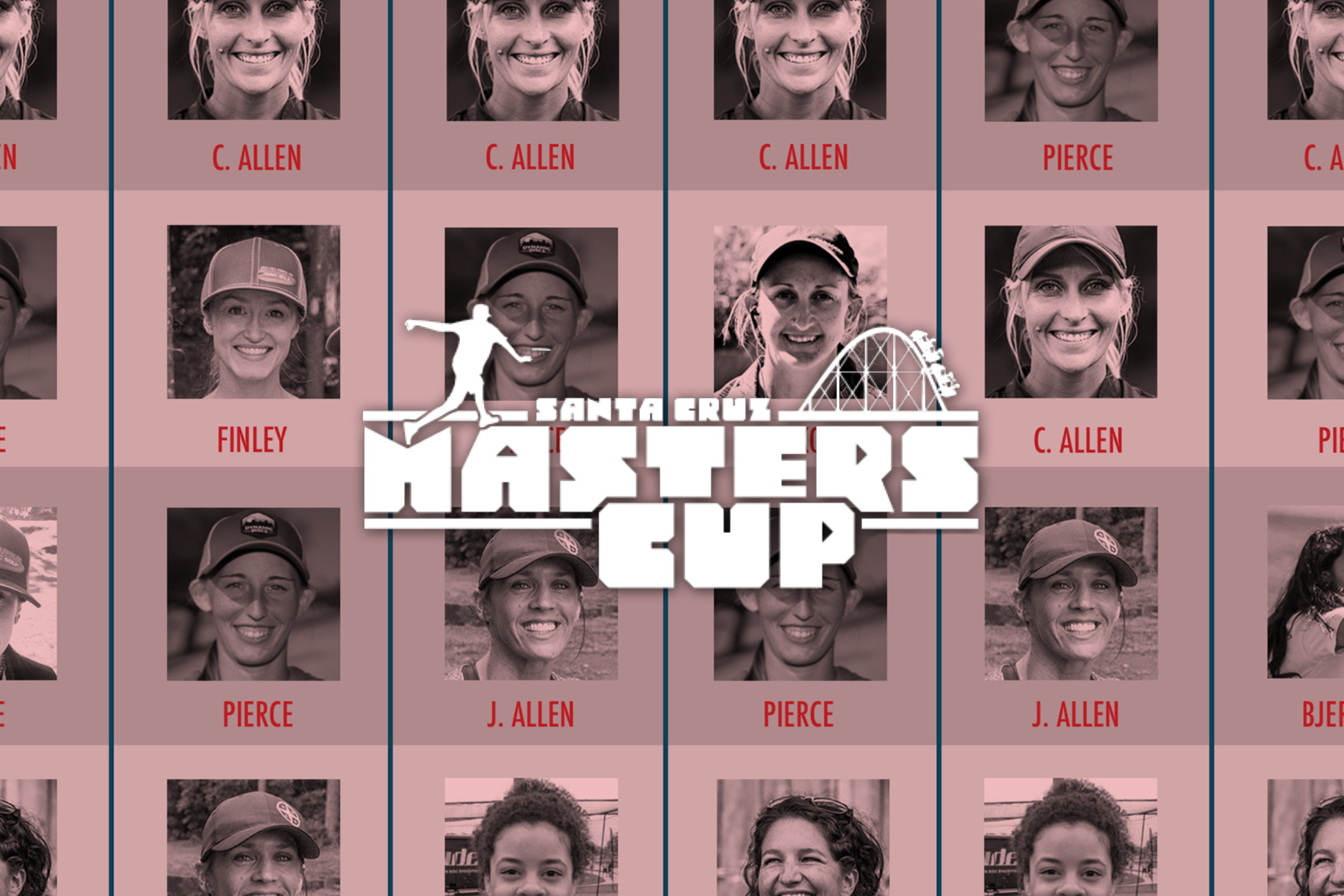 The Santa Cruz Masters Cup is a special event. Thirty-three years running, the tournament beautifully mixes old and new; its legacy and history set it apart from the other tour stops in the first half of the season. The tournament starts with 48 holes at the DeLaveaga Disc Golf Course and finishes with 18 on the Golf Course down the hill. It's always fun watching the pros shape shots, manage groundplay, and avoid sailing into the abyss on the old course before airing it out in a madcap dash to the finish on the new.
As always, we're excluding the top eight in FPO and the top 15 in MPO from the Power Rankings. Additionally, any players falling outside the top 8/15 who are rated 950 or higher in FPO and 1030 or higher in MPO can't bat DH. Sorry, Josh Anthon, Matt Orum, Seppo Paju, Scott Withers, Michael Johansen, Paul Ulibarri — y'all too good.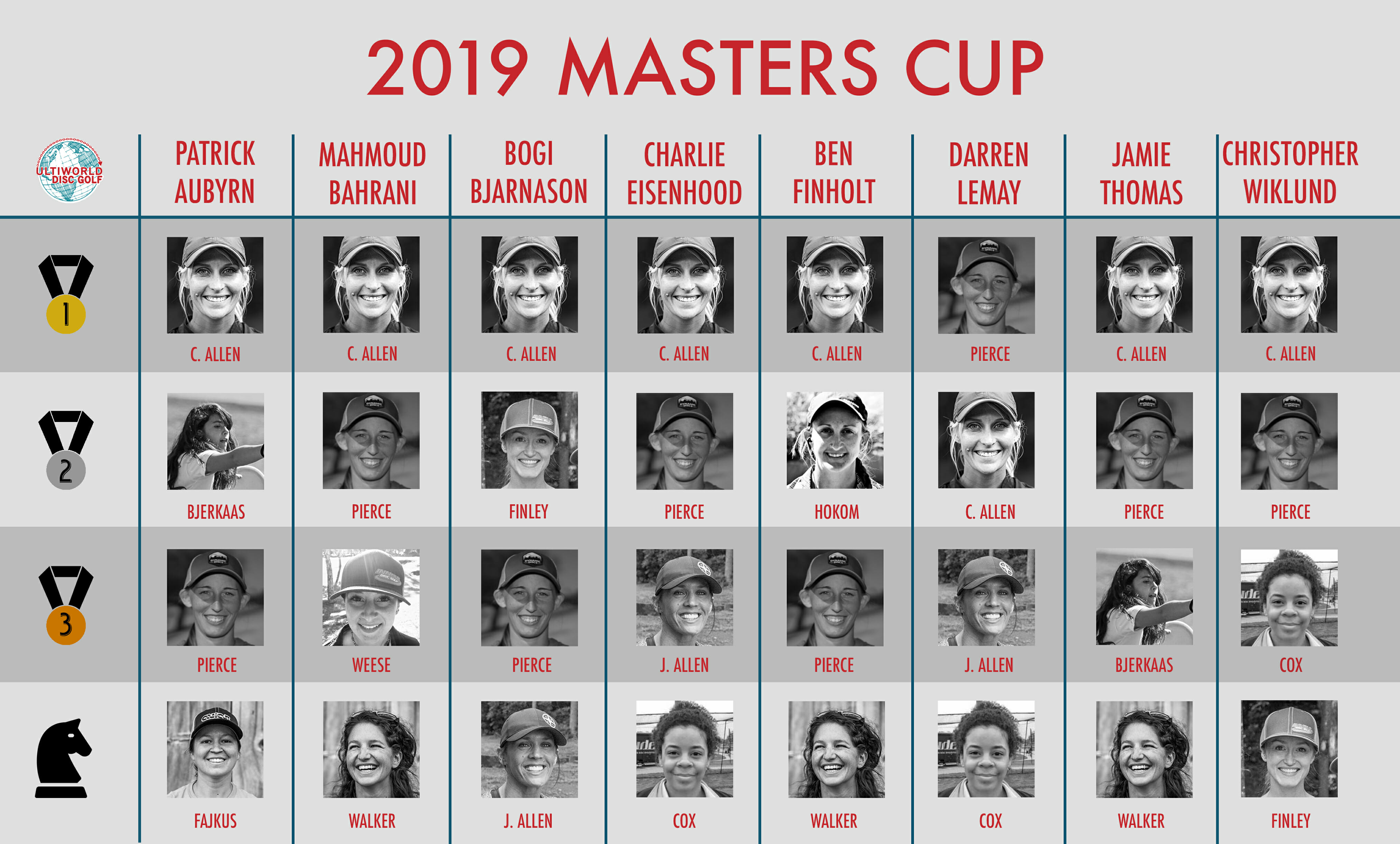 Rationale
In the last two staff picks, Catrina Allen and Paige Pierce have been splitting first place votes, with Allen taking the slight edge. After a San Francisco Open win that put to rest any doubt that Allen is the player the beat this season, she takes seven of eight top spots for the Masters Cup. Pierce was still solidly on every podium, because no one has forgotten her 12 stroke win over Allen last season.
Several players known for their shot-shaping prowess — Holly Finley, Sarah Hokom, Madison Walker — received numerous votes, as even if they may not have the pure distance for the final day on the Golf Course, limiting bogeys on the Disc Golf Course is even more important. Finley will be interesting to follow, as this will be her first Masters Cup since 2015, and only her second time ever at the event. We'd have thought that Paige Bjerkaas would make a couple more ballots than she did. Bjerkaas is killer off the tee with a putter and is great at playing the patience game that DeLa sometimes demands.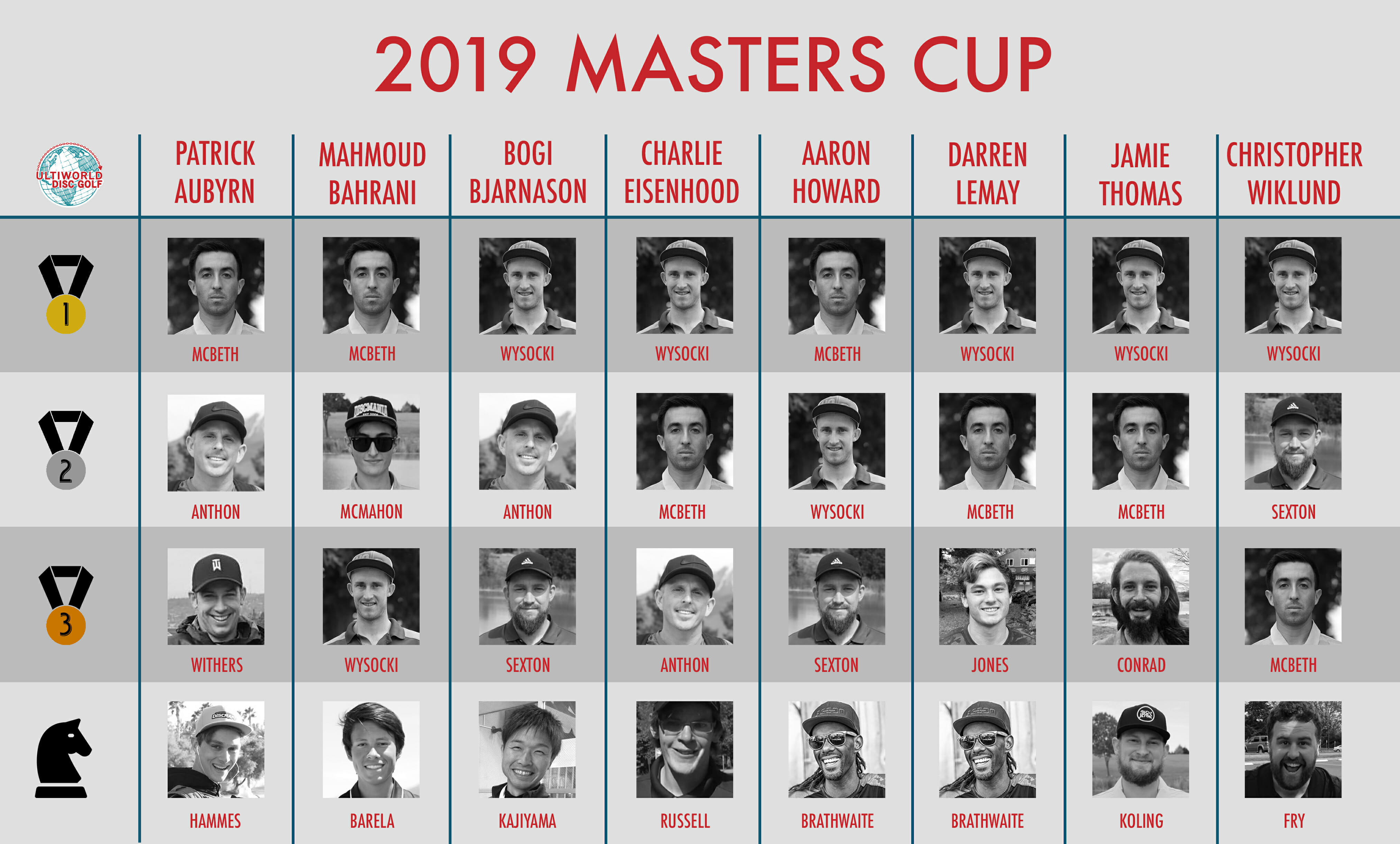 Rationale
It's the Paul and Ricky show this week. And why shouldn't it be? McBeth won in Jonesboro and Emporia and took second last weekend in San Fransisco, Wysocki took second at the GBO and won the SFO, and together they own the last seven Masters Cup titles. Wysocki is the reigning champ and also took the crown in 2016 with this monster putt; McBeth has five Ws and is only one victory shy of tying Ken Climo for the most Masters Cup titles. So yeah, safe bets.
Two-time winner Josh Anthon was the last player other than McBeth or Wysocki to take down the crown and is a popular podium pick this week with three mentions. Nate Sexton one-upped the 2011 champ with four podium picks. With 10th and fifth place finishes at the first two NTs in Las Vegas and Emporia, Sexton's shown that he can compete despite not touring full time.
One time! Scott Withers is rated one point higher than Nate Sexton and boasts a six tournament winning streak…at B and C-tiers in Oregon. But his 10/7 finishes in the desert at the LVC and Memorial show he can ball with the best. Eagle McMahon has finished no worse than sixth at any event this year and has eight podium finishes in 11 tries, but only got one vote for the podium this week. Whoa. Kevin Jones and James Conrad round out the podium picks. Last year marked their first dance with DeLa: Jones finished 12th and Conrad 35th. Obviously, they hope to capitalize on lessons learned and make the UWDG pickers proud in 2019.