EuroTour returned with Tattar again looking impressive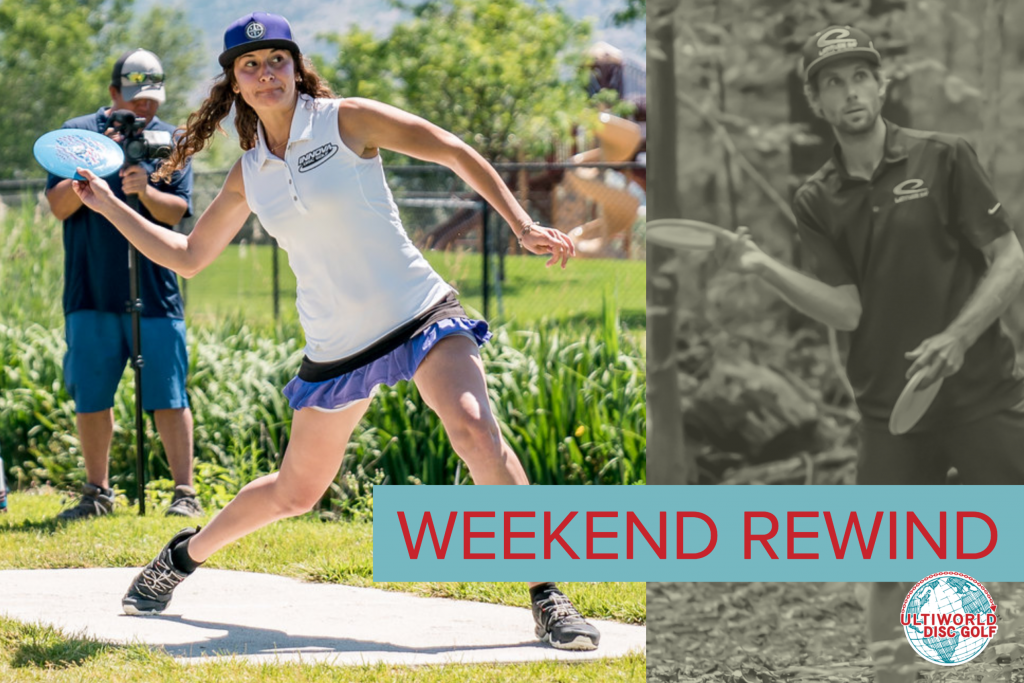 At the Utah Open — a preview of the 2020 Pro Worlds in Ogden, Utah — a former world champ came out on top, but it wasn't the two-timer and defending event champion.
Matt Bell, 2016 Pro World Putting Champion, beat the 1-day-old course record during the final round Sunday at Fort Buenaventura to win with a 22-under par 154. Bell's 11-under par 48 came in rated 1073 and culminated a weekend where he finished first in scramble rate at 83% and third in Circle 2 putting at 35%. Those extra strokes earned were needed at The Fort, which hosted the second and third rounds and is still in need of some breaking in before next year's big event. Bell was also 100% from C1X over the final 18 holes.
Ricky Wysocki was not able to win for the third consecutive year in Utah. He finished second at 19-under par 157 total. After getting out to the lead after round one on the Mulligans Creekside golf course, Wysocki's slow second round at The Fort left enough room for Bell to surge to the victory. Normally his strong suit, Wysocki finished 10th in the field in scrambling at 67%. Chandler Fry was third at 18-under par 158 total.
Jessica Weese was able to hold off Lauren Butler for the win in FPO. Weese shot an 881-rated final round Sunday but won by two with a 16-over par 192 total. She led the division in three statistical categories including fairway hits and C2 in regulation. In three years at the event, Weese now has two Utah Open wins and one second place finish.
Across the pond, the EuroTour was onto its second stop, the Bluebell Woods Open, in Dunbar, UK. Kristin Tattar is proving that she belongs in the conversation for best female players in the world with another dominant performance. She was the highest-rated player in the field by almost 80 points and showed it with a 26 stroke win. Tattar averaged 966-rated golf over the three rounds.
Tattar's partner, Silver Lätt, made sure the duo was going back to Estonia with extra hardware. After finishing second at the Dutch Open a couple of weeks ago, Lätt rallied for an eight stroke win of his own, shooting over his rating each round. Tony Ferro, the only other 1000+ rated player in the field, finished second, five strokes ahead of the rest of the field.
Back in Colorado, Joe Rovere defended his 303 Open title and played spoiler to Eagle McMahon's homecoming. Rovere's 35-under par 166 total included a final round ace, his first ever caught on camera, and a 1074-rated opening round on the safari layout at Badlands. For his troubles, McMahon averaged 1050-rated golf and finished second at 33-under par 168. Back from a hip injury, Michael Johansen finished third at 28-under par 173, Luke Humphries was fourth, and Simon Lizotte fifth.
The Open Women's division at the 303 was an impressive lot, with more than half of the field rated over 900. In a homecoming of her own, Paige Bjerkaas came from behind during the final round to win the event with a 1-under par 191 total. Hailey King, who led heading into the final day, ended in a tie for second with Missy Gannon at even par 192 total. Gannon was in a tie for first with Bjerkaas going into the final hole of the tournament but ended with a bogey on the 830-foot par 5 to drop off the lead.
It feels like on more weekends than not, Emerson Keith is getting some level of win. He added his first A-tier of the year at the Ponca City Open, his sixth overall W of 2019. Keith beat Austin Hannum by two strokes in a field that included 11 1000+ rated players. The two were knotted going into the third and final round before Keith pulled away when the tournament moved courses to a ball golf track. There was no FPO division. 
Loosies