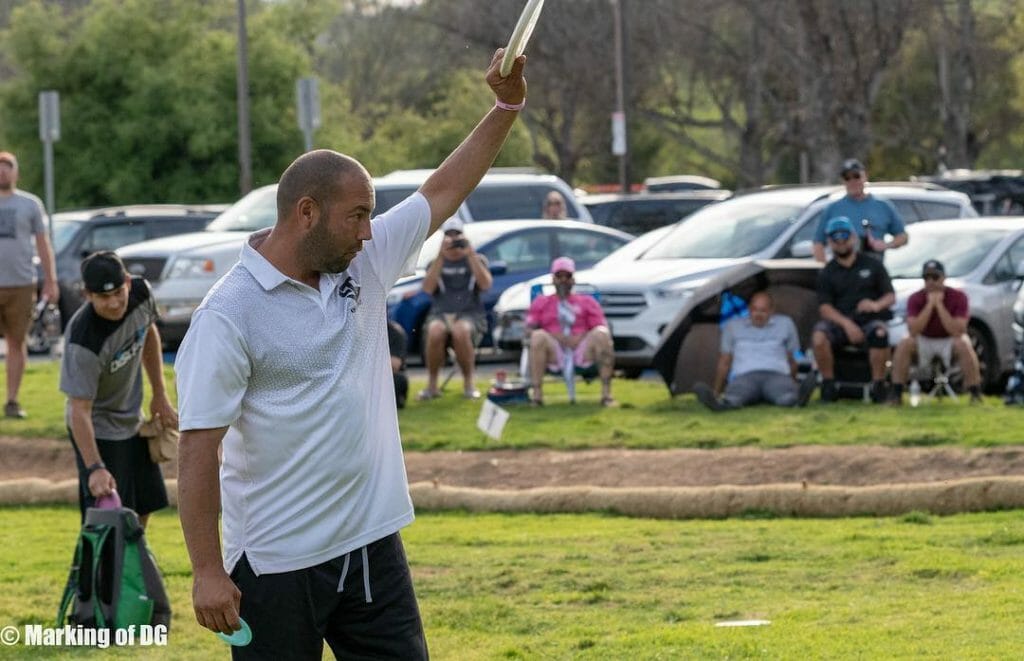 As the Open divisions were toughing it out on the Country Club for the Glass Blown Open PDGA National Tour event, the 1,300+ players making up the age-protected and amateur A-tier were spread out around the Emporia area.
Steve Rico was the highest-rated player in the Pro Masters division, but had a tall task in front of him if he wanted to win in Kansas. Locals Eric McCabe and Dixon Jowers were going to defend the home turf, and Ron Convers is no stranger to the courses himself.
Playing Jones Park – West on Wednesday, Rico was out to an early one stroke lead on Jowers and the field. He would add to his advantage, shooting the hot round again during round two on the Cottonwood Falls course at Swope Park.
Jowers and McCabe would shoot better than Rico during the final round at Peter Pan Park but the damage was done early. Rico finished in first at 24-under par 149 total, five strokes ahead of second place Jowers and eight ahead of third place McCabe. Rico averaged 1025-rated golf over three rounds. He is 3-for-3 in Masters events this season, including the Las Vegas Challenge A-tier, and also has four Open wins.
In Pro Masters Women, the first round was the separator as Kimberly Giannola beat Nova Politte by seven strokes.
Kevin Babbit pulled away from Patrick Brown in the second round to win Pro Masters 50+ by eight strokes. Geoff Hungerford topped Crazy John Brooks in Pro Masters 60+.
It came down to Albert Bravo and Isaiah Esquivel in the 313-player Advanced division with Bravo taking the win by two strokes. Erikah Weir won a close one in Advanced Women.