Who are we missing? Who is in your top three?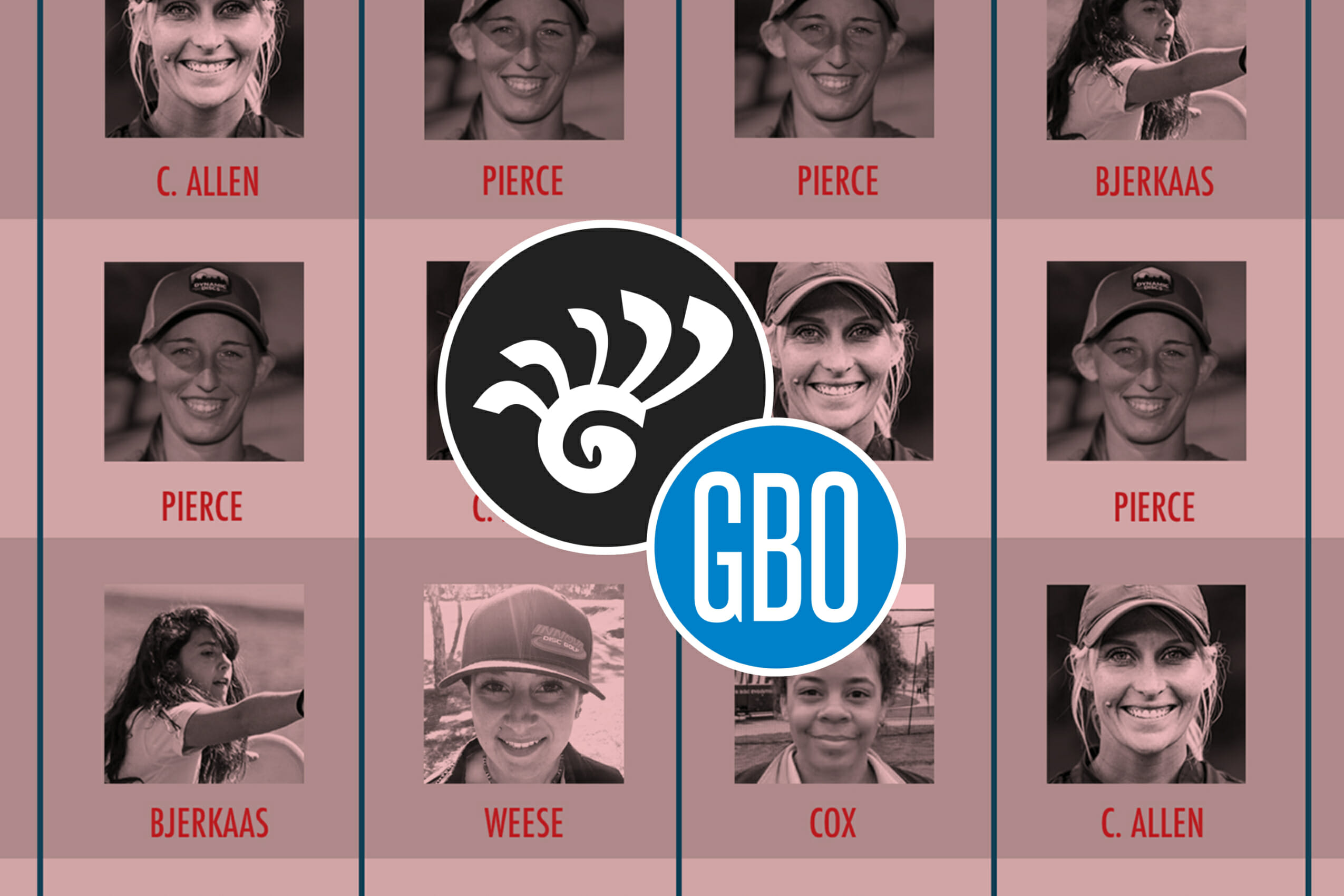 Does it surprise anyone else that the Glass Blown Open, now in its 17th year, only became a PDGA National Tour stop in 2015? It's a testament to Dynamic Discs and the Emporia crew that its Elite Series tenure seems longer. The GBO feels even more prestigious this year as it will run one extra day compared to years past. Will the added fourth round work in the favor of the top rated players, or will it facilitate an unexpected champion?
Reigning champion Paige Pierce and past champion Paul McBeth are turkey hunting. Both are chasing their third straight victory, as well as their fifth and third GBO title, respectively.
As always, we're excluding the top eight in FPO and the top 15 in MPO from the Power Rankings. Additionally, any players falling outside the top 8/15 who are rated 950 or higher in FPO and 1030 or higher in MPO can't bat DH. Sorry, Chris Dickerson, Nate Sexton, & Gregg Barsby — y'all too good.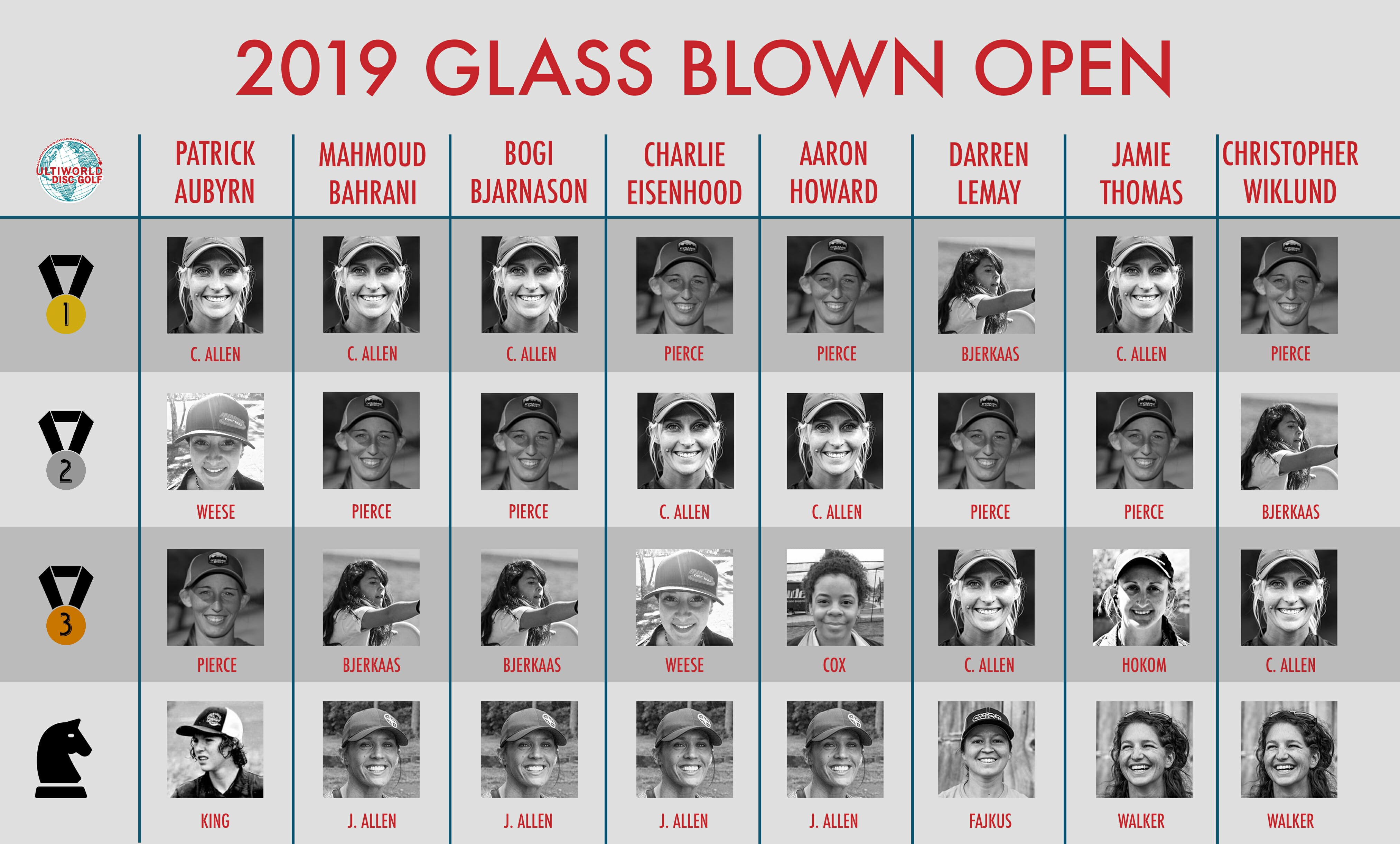 Rationale
Several tournaments back, Pierce was only on two staff writer podiums. Guess it's time to say she has turned the opinions back in her favor. After two walk-off wins in as many events, Pierce is now either first or second on seven of eight ballots, and third on the last. Still though, she's behind Catrina Allen in first place votes three to four. It's fair that it comes down between the two, as only Allen and Pierce have won GBO since the 2012 edition. Pierce holds the title edge and is the two-time defending champion, but Allen has been playing more consistent golf this season.
Paige Bjerkaas may be the most interesting name on the picks board. The reigning world champ has spent a lot of time playing in Emporia but has never placed above fourth at the Glass Blown Open (2014, 2013). She gets a single nod for the win, but doesn't make 50% of the ballots. A year without extra duty working at the Dynamic Discs store after rounds may be the gamechanger for Bjerkaas to reach her first GBO podium. We're also surprised that Vanessa Van Dyken didn't make any picks. She's only finished top five in three of four elite events this season and has won two A-tiers over the past month, including a playoff win a couple days ago.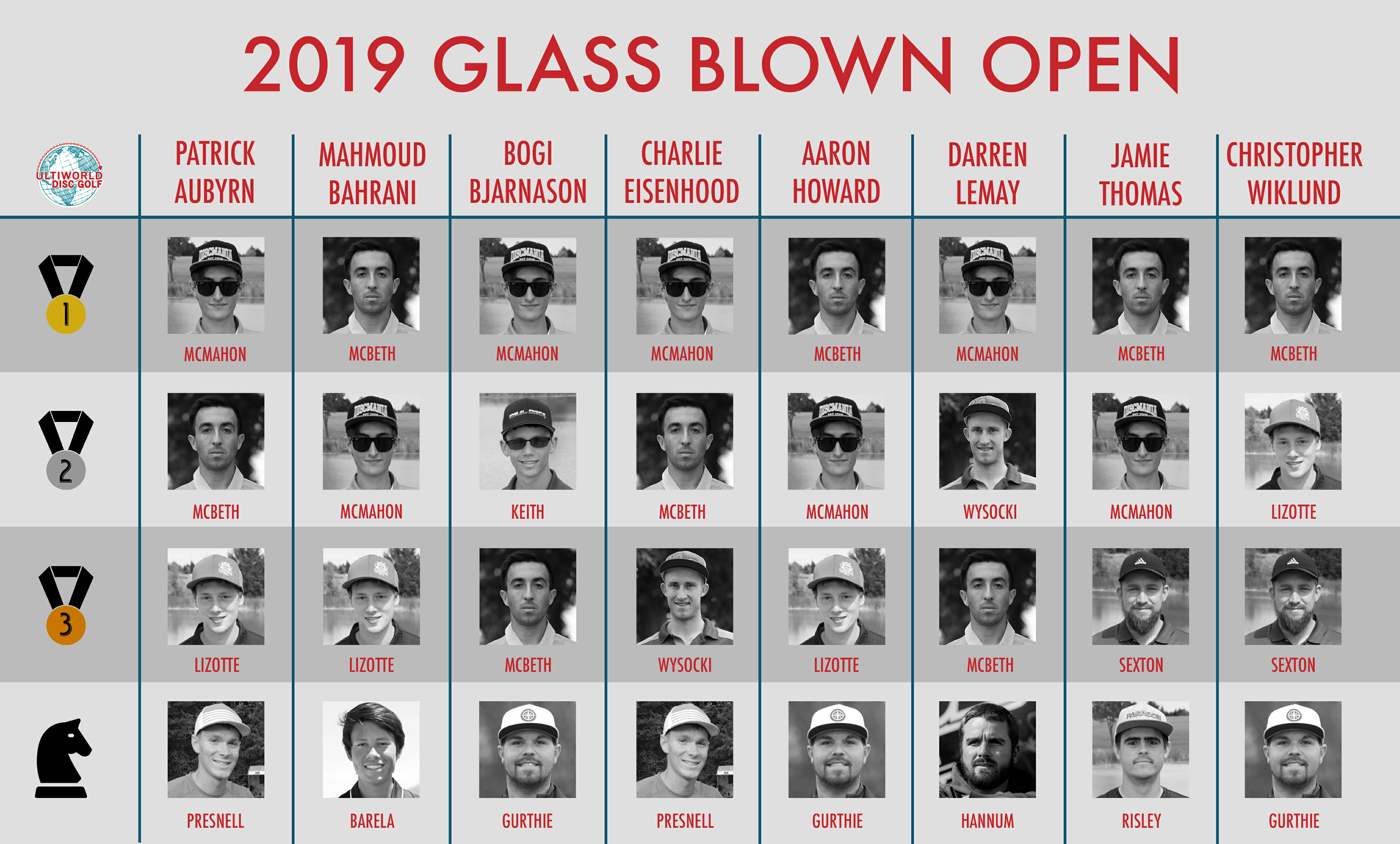 Rationale
To qualify for the top spot in this week's edition of UWDG Staff Picks, you must be rated 1050 or higher. In the red corner: reigning champion Eagle McMahon. The Valiant Vegan has two singles titles under his belt this year including the Memorial Championship, he's finished no worse than sixth, and ranks second in 2019 tournament earnings with $11,379. If you recall, McMahon became a household name after his breakout performance at this event in 2015, his rookie year on tour, when he entered the final round one stroke off the lead. He trailed our contender in the blue corner: two-time champion Paul McBeth. Don't let his 11th place finish last year fool you. He's won four of his last five — all A-tiers including two DGPT stop — and ranks first in tournament earnings with $13,730.25. Don't forget, he dominated the GBO from 2012-2017, snagging two victories and four second place finishes in Emporia during that span.
Ricky Wysocki is still looking for that signature win in 2019. In fact, he's only made the podium once at an Elite Series event this year. Though he's never won the GBO, Emporia is the scene of his first World Championship, so he's obviously a strong contender. Or will Simon Lizotte beat him to the prize? The German placed in the top 10 each of the last four years and has been lurking just out of contention at the big events this year save the Memorial, where he finished second. We haven't seen Nate Sexton since Vegas, where he finished 10th. Will the time away from competitive golf help or hurt this weekend? He was runner up at the weather-shortened 2017 edition, but that year the men never made it to Emporia Country Club. Bogi Bjarnason is rolling the dice on Emerson Keith to nab silver, the boldest podium pick by far. The Texan is coming off a strong performance in Jonesboro and picked up a B-tier W last weekend.