Paul McBeth: Still good at disc golf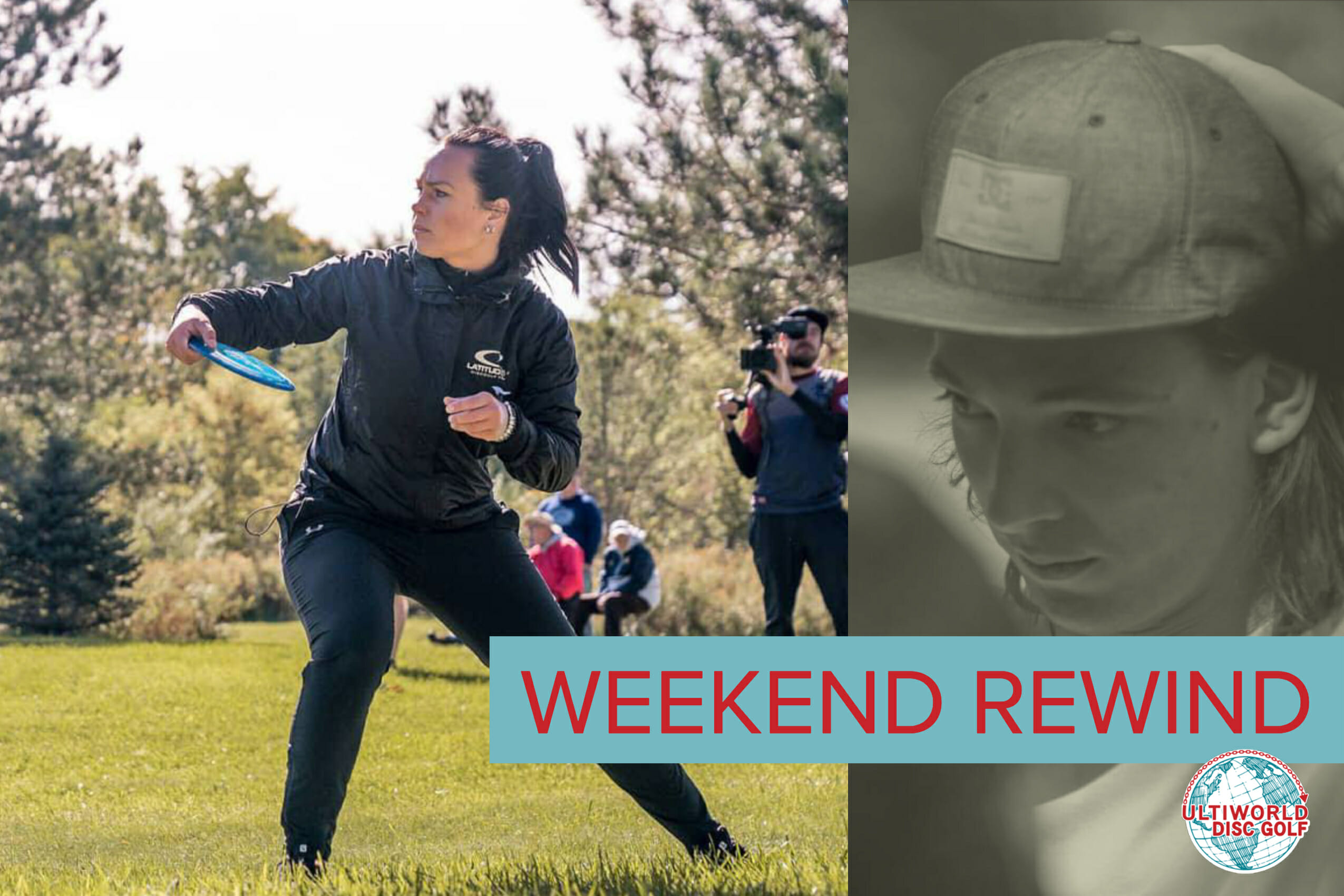 The Stateside tour is humming and on the verge of the second PDGA National Tour event of the year, but the European tour is just getting underway. Only one tournament in and we've already gotten a surprise name at the top of a podium.
Rijswijk, Netherlands hosted EuroTour stop no. 1, the Dutch Open, with the deepest European field of 2019. On the Open side, defending champion Dominik Stampfer was one of five 1000+ rated players in the 32-player division. Stampfer was quick to take a two stroke lead after round one on Saturday, but it was 966-rated Stanislaus Amann who would become the story of the weekend.
The Austrian would assume the lead in the second round and shoot the hot round on Sunday to enter the Final 9 ahead by seven over Stampfer. Amann would walk in the victory, winning by six strokes.
"It feels absolutely amazing," Amann told Ultiworld Disc Golf on Monday. "My game is usually pretty consistent, but this weekend I made basically no mistakes. I think the course [highlights] my game pretty good and tournaments abroad are just completely different than in Austria, so this made it a bit easier to shoot well-rated rounds."
The Dutch Open is only Amann's second ever win, his first came in January at a small C-tier. Amann is planning on hitting a couple more big events this season, but don't expect to see him at every ET stop. Silver Lätt finished second at the Dutch Open, Kevin Konsorr third, and Stampfer fourth.
In the Open Women's division, Kristin Tattar picked up where she left off in 2018 and won the Dutch crown.
"I never really got into big trouble," said Tattar, recapping her tournament to UWDG. "When I had a bad drive then I could scramble and get par, so my upshot game and putting worked. I'm also happy that my forehand is good again. I had some trouble with it at the end of last season and I lost confidence for a while, but now I feel like my timing is good again."
There was no trouble for Tattar in the Netherlands, she beat Maris Perendi by 18 strokes while averaging 980+ golf. Tabea Wallus and Antonia Faber tied for third.
---
Back in the USA, Paul McBeth continued to look like the best player in the world at The Rumble. He shot or tied for the hot round two of three days, and averaged over his rating to win the event by 10 strokes over the strongest field of the weekend. Andrew Marwede, who had the lowest bogey rate of the tournament, came on strong during the final round to tie Cale Leiviska for second place.
Vanessa Van Dyken took Hailey King to a playoff in FPO and came out victorious. Van Dyken led the division in five categories including Circle 1X putting (79%) and Circle 2 in regulation (45%). It is her second A-tier win of the year, and she has only finished outside of the top five at one of six events she's played. Christine Jennings finished third, two strokes out of the playoff.
More than 700 amateur players descended on Kentucky for the Amateur Championships at Bowling Green. Congratulations to all the winners, with special note to Noah Osborne who won the 132 player Advanced division, Taylor Crammer for winning Advanced Women, Ozgur Mert in Advanced Masters, and Mila Puumala in Advanced Masters Women.
Loosies