Is the team format killing the winter charity event?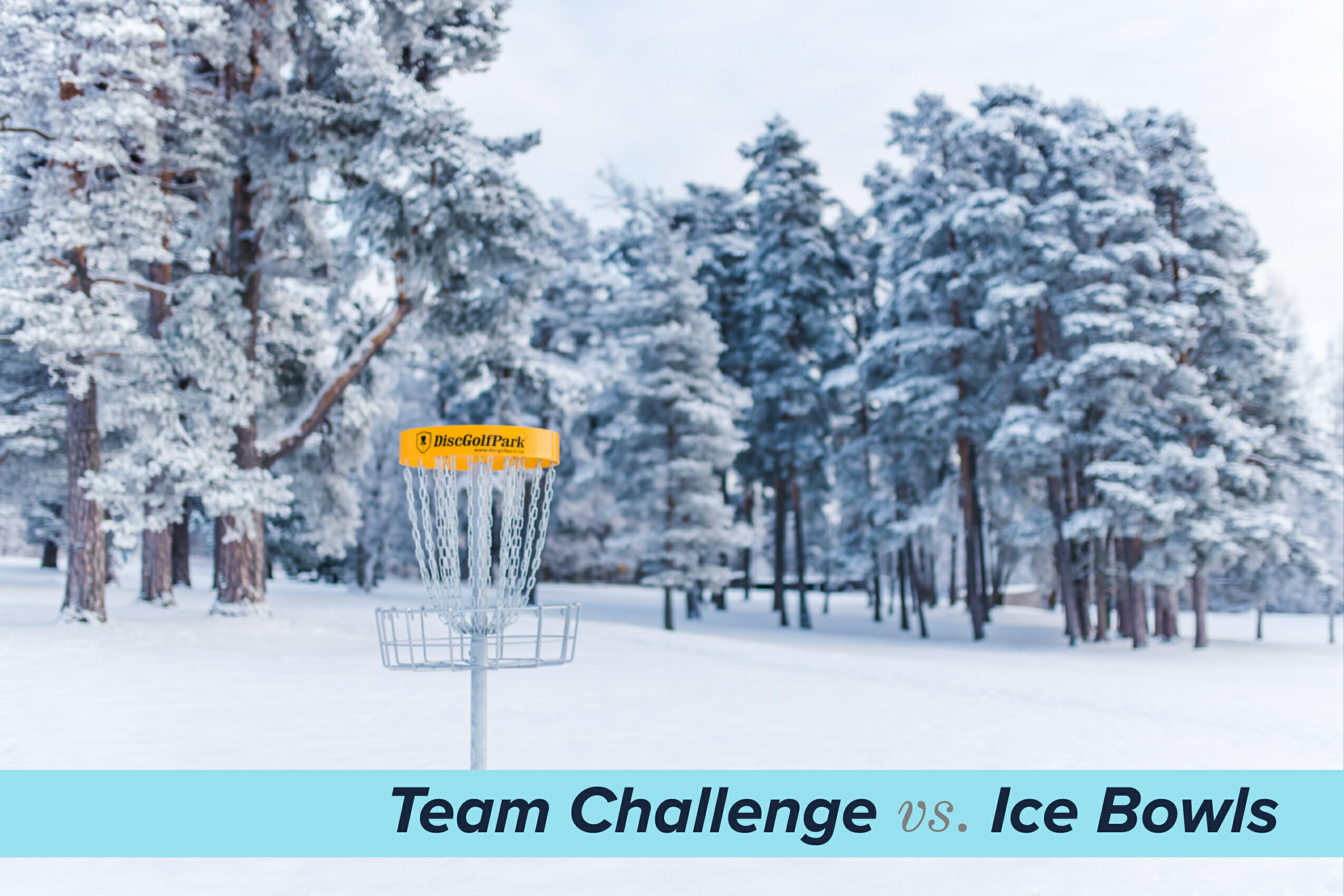 This Friday night, hundreds of disc golfers will be traveling across New England to participate in the culmination of a competitive season that began in October. We've reached the end of the 2018-19 season of the New England Team Challenge (NETC). In the days leading up to the Finals, Ultiworld Disc Golf will be sharing articles examining the history of this league, its role in growing the sport, and the experience of team-based winter disc golf in the Northeast.
Team Challenge is always a hot topic at New England tournaments come fall:  "What team are you playing for?" "When's your first match?" "How did your team do last year?"
One question that doesn't come up much anymore, however is, "Which Ice Bowls are you playing?"
Team Challenge has grown exponentially over the past few years.  Casual players and PDGA professionals alike are snatched up by teams looking to make their minimum roster requirements. But as more and more players join TC teams, some Ice Bowl tournament directors have seen their tournaments — once staples of the New England touring season — fall by the wayside.  
"I don't want to say the traditional Ice Bowl is dead, but it's on its last leg, I think," said A pool Commissioner Eric Kevorkian.  
Just this past December, Trumbull, Connecticut resident Craig Smolin had to cancel his Sherwood Island Ice Bowl due to low participation numbers.  And while Team Challenge wasn't the only factor that led to low pre-registration, fewer and fewer tournaments are firing around New England throughout winter, as players are prioritizing their Team Challenge matches ahead of tournaments.
"[Team Challenge] used to be scheduled around Ice Bowls. Now it's the other way around," said Smolin."  "There used to be doubles tournaments in November and December too. Those have primarily disappeared except for FDR and Warwick.
"I think the mainstay Ice Bowls will survive –Kisco, Buzzy's, Cranbury — but the rest are dying. Especially in Connecticut."  
Kevorkian attributed the drop in Ice Bowl participation to Team Challenge being a better product for players looking to enjoy their offseason.
"There were Ice Bowls every weekend during the winter months, [but] I think as Team Challenge went from six teams to eight teams to 12 teams to 20 teams, more people were interested in that type of event, where it wasn't so organized," Kevorkian said.  "There's no fee for playing Team Challenge. You were playing with people you wanted to play with. They're your friends. Sometimes at Ice Bowls you're playing with random people and you might not have the best time."
Scheduling for Team Challenge matches is left mostly up to team captains, who have to coordinate on a mutually agreeable date. Team Challenge squads stretch from Maine to New York, so unavoidably, a match will fall on the same day as an Ice Bowl for one region or the other.  Because of the rapid growth of Team Challenge, there aren't many empty weekends during winter.
"Team challenge is happening almost every single weekend in New England.  Obviously, that's going to detract from Ice Bowls," Kevorkian said.
Higher level professionals also have reason to be upset about dwindling field size. As Open fields shrink, so to do their paydays after winning these tough winter events.
"Personally, the growth of TC has affected me in a bad way," said Bobby Cowperthwait, the highest-rated player in Connecticut.  
"I really don't care to play in it, [even] after a decade of giving it my all every winter. There are so many teams, and teams are being relegated annually … the angle shooting and some special rules for the women have gotten ridiculous.   Today, matchups are a dumpster fire…back in the day we would match up skill sets vs. skill sets."
Ice Bowls also often double as charity events, so fewer players also means fewer dollars for charitable organizations.
"Personally, I think charity Ice bowls have taken the biggest hit due to the growth," said Cowperthwait.  "Some courses can't even run an Ice Bowl because there is no attendance. Every weekend during the winter season there is one or more Team Challenge match somewhere taking potential numbers away from Ice Bowls."
Kevorkian, on the other hand, said that Ice Bowls have to adapt if they want to continue to stay relevant.
"Tournaments these days are a dime a dozen," he said. "People really gotta do something to stand out to draw players to get to play their event, whether that's added cash or awesome players packs.  A lot of people are just not going to sign up for a tournament where you get your Ice Bowl disc and you have to play in shitty conditions."
Kevorkian continued: "It's really hard at this stage of the game with the development of Team Challenge and the dwindling in Ice Bowls.  You have to ask [as a TD] if this is sustainable at this point. Do TDs need to look at running a different type of event other than an Ice Bowl?"
Kevorkian suggested running tournaments other than the standard two-round, one-day affair, and pointed to successful smaller tournaments in the Massachusetts area which focused on a more laid back atmosphere, where players could buy mulligans, or doubles events where players could bring their own partners.
He also pointed to the very popular Crane Hill Ice Bowl in Massachusetts as an example of an Ice Bowl that could be successful.
Ultimately, the growth of Team Challenge suggests that it's here to stay, and Ice Bowl tournament directors will have to be creative in the coming years if they want to continue to attract players. As Kevorkian put it:
"It has to be the realistic nature of a TD to [ask], 'Does it make sense for me to run this event knowing I'm going up against all these Team Challenges?'"
If trends continue, the classic New England Ice Bowl, once a fixture of the frigid winter months, may soon go extinct.