Ulibarri, Anthon, Colglazier get A-tier wins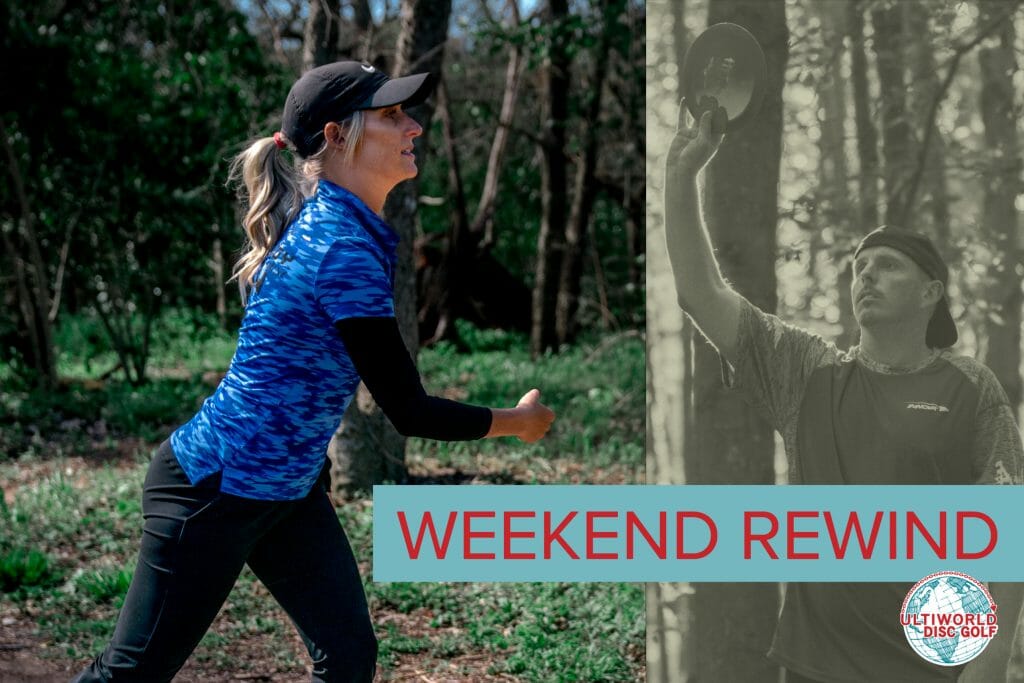 We've already touched on the tournament Paul McBeth put together at Throw Down The Mountain, but there was plenty more golf to talk about over a weekend with three other stateside A-tiers.
Down in Texas, Catrina Allen continued her early season flexing by putting a beat down on the best FPO field of the week. Allen shot a 1023-rated opening round to get out to a 10-stroke lead, and averaged 26 points over her rating across three rounds on the way to a win at the Open at Belton. Jessica Weese pulled away from Lisa Fajkus in the final round to take second place.
The Open field in Belton was no slouch, and Paul Ulibarri eked out the W over Reid Frescura by one stroke off the strength of a 1063-rated opening round. Joel Freeman, third, and James Conrad, fourth, finished within three strokes of Ulibarri to keep the pressure on during the final 18 holes. Twenty 1000-rated players made up the 44-player division.
In Orangevale, California, local Josh Anthon won the St. Patrick's Classic by four strokes over Dustin Keegan. It's Anthon's sixth win at the event, with his first coming 17 years ago in 2002. Fellow local Drew Gibson, who had been hoping to return from an Achilles injury in time for the event, withdrew from the tournament after playing the first round. Steve Rico got the victory in Pro Masters.  
Cam Colglazier used two hot rounds, including a 1076-rated second, to take home the win at the City of Mobile Championship. Colglazier's regular foil, Matt Orum, came in third behind Codey Faircloth. The highest-rated female in FPO, Lindsay Fish, won by four strokes.
Loosies