Mandujanos warm up for DGPT debut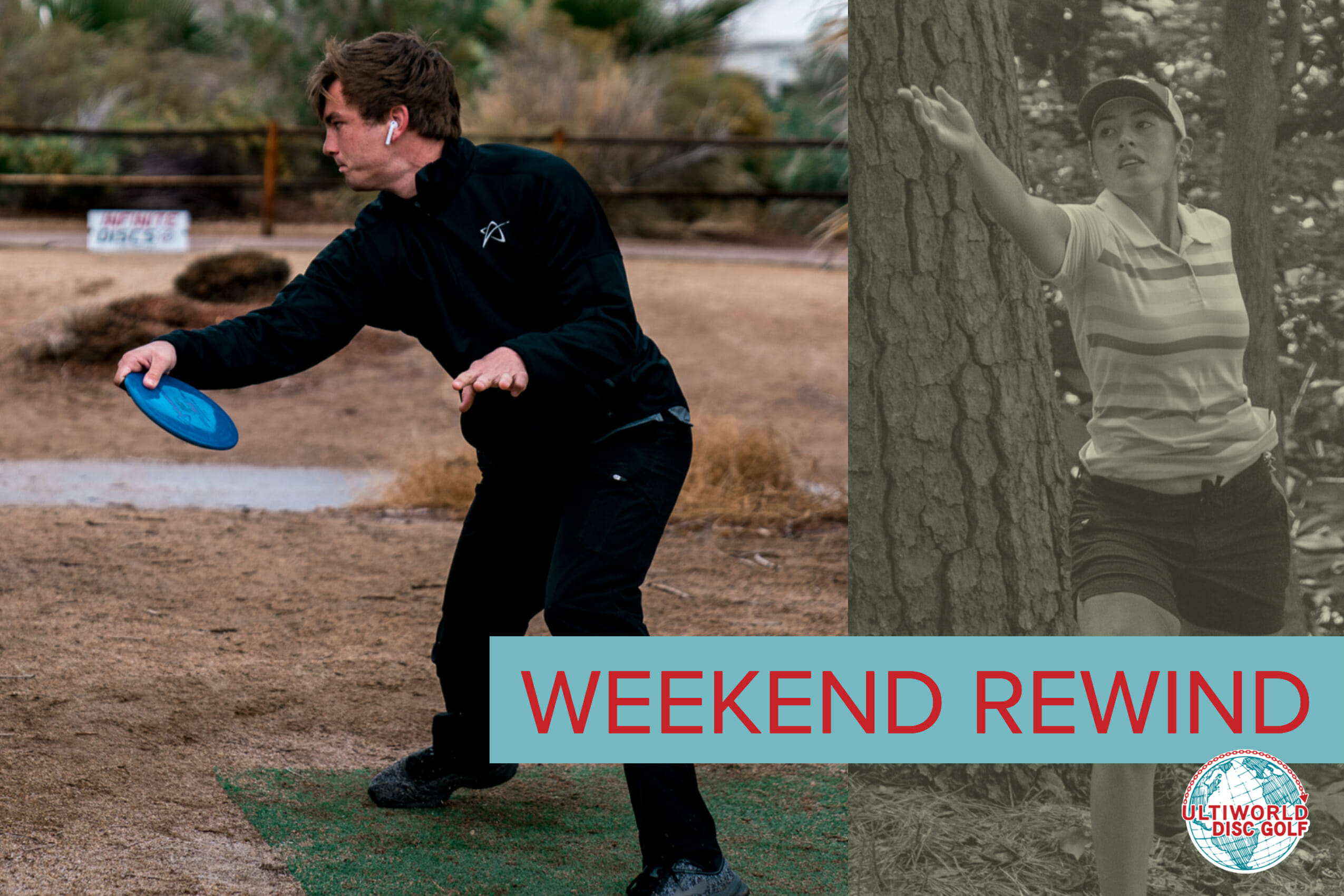 With time off between Disc Golf Pro Tour stops, and only B-tiers and lower on the docket, pros were spread all over last weekend. Most stuck to the southern region of the United States as eyes turn to Waco, Texas this week.
San Angelo, Texas broke up the drive from Arizona for a handful of touring regulars. The Crush on the Concho saw eight 1000+ rated players in MPO duke it out over three rounds. Kevin Jones bested Emerson Keith by four strokes to take home the W, Jones' first win as a Prodigy-sponsored player. He averaged 1058-rated golf, 27 points over his rating.
Jeremy Koling, Reid Frescura, and Garrett Gurthie rounded out the top five. Ellen Widboom topped Lauren Butler in FPO.
In another Texas B-tier, the Red Rock Show, a surprise winner, 989-rated local Marshall Blanks, took home the trophy by beating out Chandler Fry, Alex Russell, Coda Hatfield, and Bradley Williams. Seeing as this was Blanks' third win of the season, maybe it's actually not much of a surprise. He pulled away from the field to win by six strokes and had a 1075-rated second round. You may remember Blanks from a JomezPro Final 9 video.
There was no surprise in FPO as Valerie Mandujano grabbed another win, her fourth in four tries in 2019. Stephanie Vincent came in second and Alexis Mandujano came in third. We'll get to see the Mandujano sisters again this weekend at the Waco Annual Charity Open.
Takeaways