Who are we missing? Who is in your top three?
Thank goodness there's no snow in the forecast this weekend. The northern U.S. residents in the UWDG crew eagerly anticipate the balmy, early spring weather we saw in Vegas, but honestly, even we don't want to watch golf in the snow. Let us live vicariously for Pete's sake!
That's what the Memorial was all about, historically. Once the official start to the season, golfers from across the U.S. flocked to the Arizona desert in February to don shorts and compete on the historic parks courses in suburban Phoenix. It seemed like everyone knew at least one person who made the yearly pilgrimage. All grown up in 2019, the tournament kicks off the Disc Golf Pro Tour these days. Will we see first time DGPT champions this weekend like we did in Vegas, or will the stalwart veterans reassert themselves at Fountain Hills and Vista del Camino?
A quick reminder: last year we used PDGA player ratings to determine Dark Horse status, this year we're utilizing our newly retooled Power Rankings. For the Memorial, we're asking who has the best odds outside of the top 8 in FPO and top 15 in MPO?
Charlie Eisenhood and Jamie Thomas made their picks on The Upshot, now the Ultiworld Disc Golf writers have their say.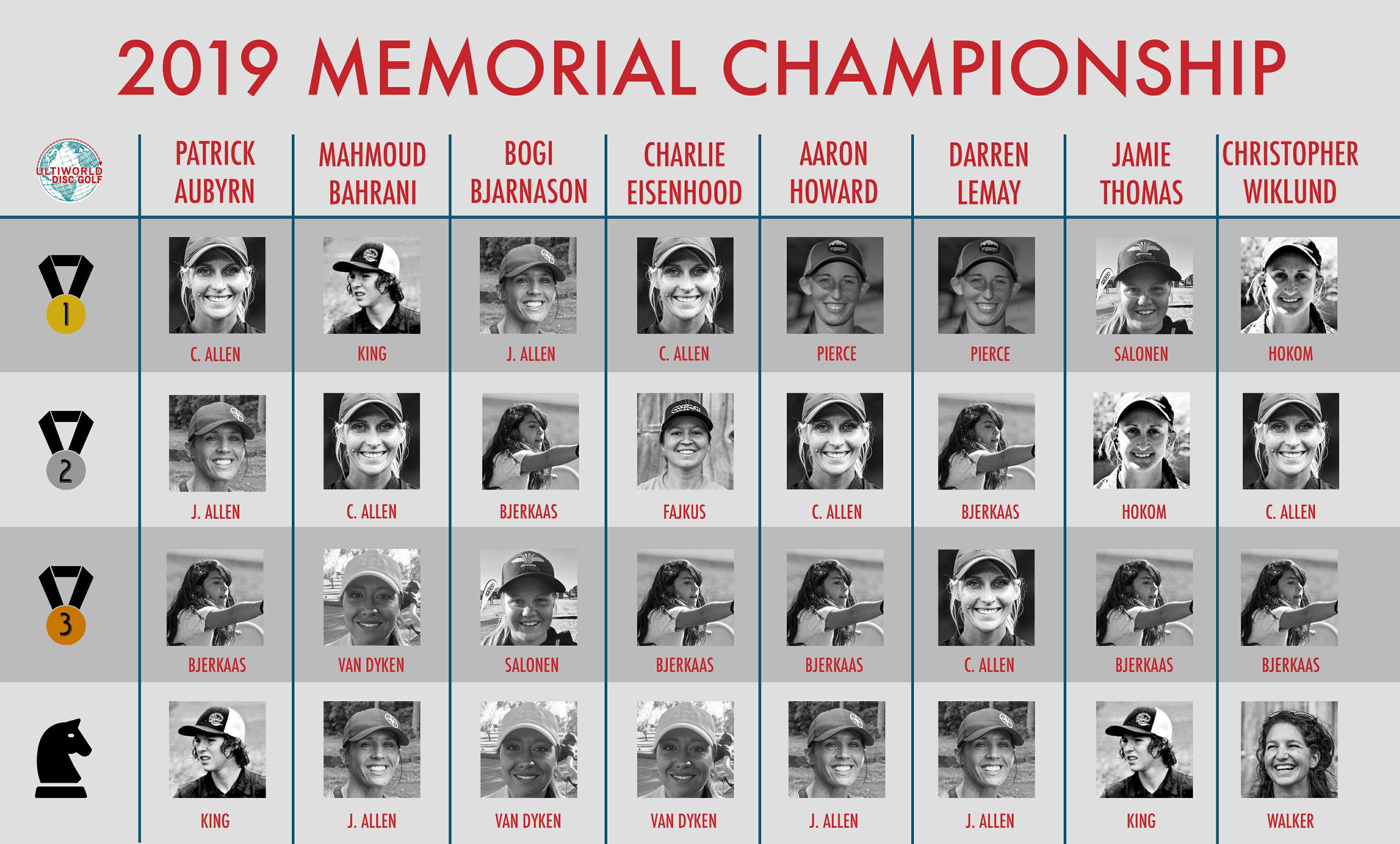 Rationale
The Las Vegas Challenge results really rattled the voters on the FPO side. Even though she still received two first place votes, Paige Pierce all but disappeared from the staff picks after a shaky start last week (don't mind those two final rounds at LVC and her historical dominance at this tournament). Trendy choice Eveliina Salonen is in a similar boat, having fallen out of favor in Arizona.
The two players who made it to last week's playoff — Paige Bjerkaas, Catrina Allen — were rewarded by making the most ballots, but only Allen was selected to take home a victory, even though LVC slipped through her grasp. Avenge much? Now-local Jennifer Allen made a lot of Dark Horse picks as her familiarity with the courses should serve her well. However, she was only elevated to a podium pick by one voter. First time Staff Pick nominee Hailey King came out of the gate strong, not only receiving DH selections but also a VERY SPICY first place finish. Vanessa Van Dyken will be looking to capitalize on a 1001-rated final round in LVC and writers expect her to.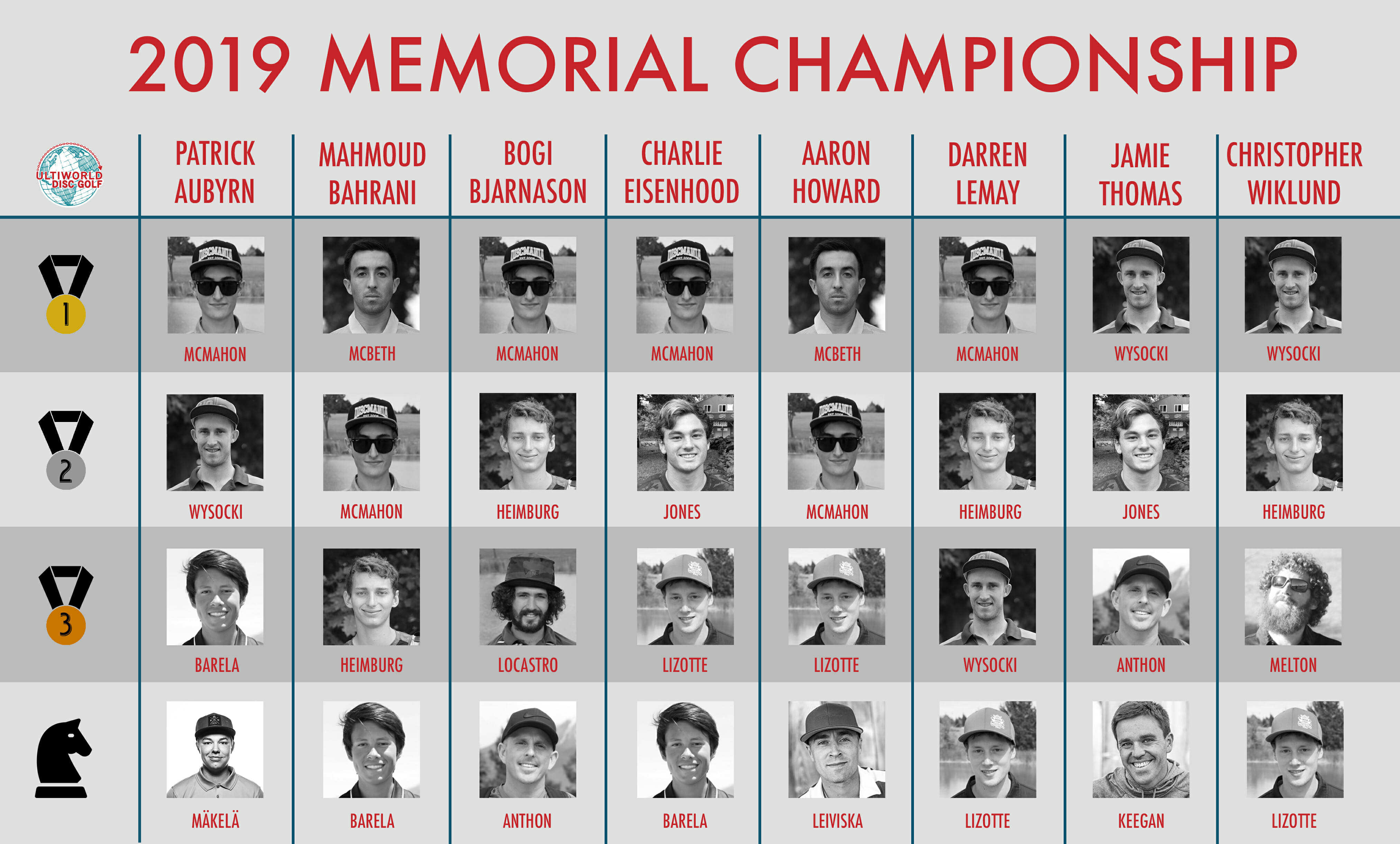 Rationale
After his first NT victory in Vegas, Calvin Heimburg is trending… as a two-seed. Last weekend he beat out the likes of Eagle McMahon, Paul McBeth, and Ricky Wysocki — the top-rated players in the world and locks atop our picks podium — and on Tuesday joined them in the 1040+ club. Will he pull off back-to-back victories and prove our prognosticators wrong? He's won eight of his last nine tournaments, so it's not out of the question. The only other vote-getter in the top two is another ascendant newcomer, Kevin Jones. In fact, both Jones and Heimburg are rated exactly 26 points higher today than they were at this time last year at 1031 and 1041 respectively.
Local boy Anthony Barela won the Shelly Sharpe Memorial back in early January, averaging 1042-rated golf over three rounds at Vista. He triumphed over Austin Hannum, Drew Gibson, and Paul Ulibarri, none of whom receive mention in this week's picks. Uli, in particular, knows these courses plenty well. Will these oversights come back to haunt us? Not overlooked: Finland's second highest-rated player Väinö Mäkelä is back in the States after illness forced him to withdraw from the 2018 USDGC. Dustin Keegan notched a top 10 finish at the LVC and carded 16 consecutive birdies spanning rounds three and four. Will he find that fire again on the eminently birdieable Fountain Hills? One thing is for certain, to win in Arizona, you need to go low.