One DGPT event makes the cut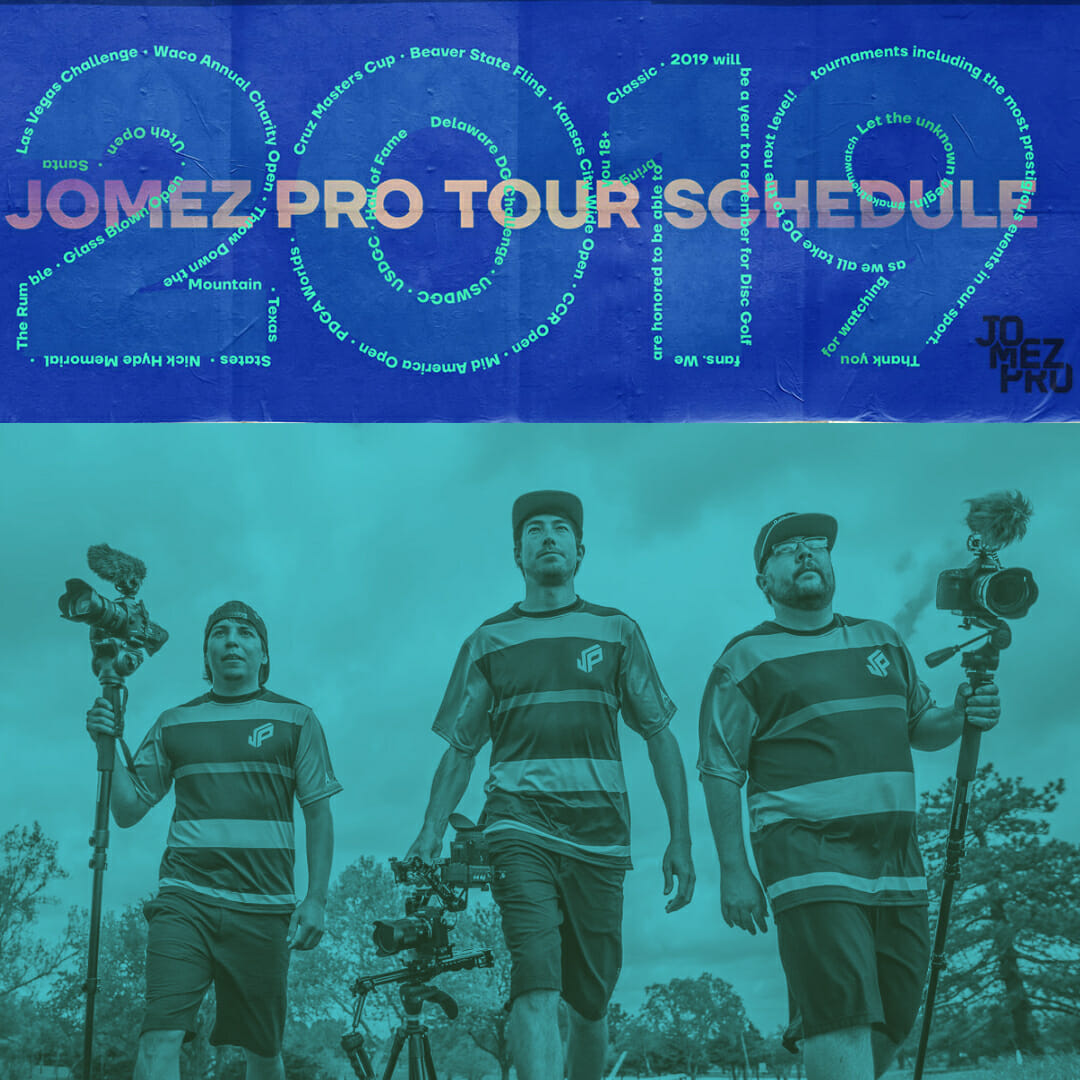 The JomezPro video production crew has released its 2019 tour schedule, and we'll be treated to new tournaments and courses along with some of the premier events we're accustomed to.
JomezPro will again be hitting stateside PDGA Professional Majors and National Tour events. This does not include amateur or age-restricted tournaments such as Professional Masters or Junior Worlds.
The team's relationship with the Disc Golf Pro Tour has been a major point of discussion during the offseason after the DGPT announced it would be moving its livestreaming and post-produced lead and chase card coverage in-house for 2019. JomezPro will only be attending a select number of DGPT test and affiliate events this season, with the exception of the Waco Annual Charity Open, which it told Ultiworld Disc Golf was, "a bit of an independent event for us."
No A-tier that JomezPro has on its schedule conflicts with any existing DGPT event, and JomezPro's tour will follow the same route around the country as the main pro circuit. This means at-home viewers will have even more weekends with next-day media coverage than ever before. Events that many will be seeing for the first time on video include The Rumble, CCR Open, and Mid-America Open. We also can not rule out JomezPro adding events to its schedule as the year progresses.
While we expect the Big Sexy commentary team of Nate Sexton and Jeremy Koling to provide their voices to NT and Major coverage, there is no announcement for booth assignments at events that the duo is not available on site.
JomezPro Tour Coverage